What does Quick Wash function mean?
Last Update date :
Oct 13. 2020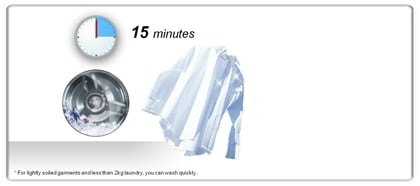 ● Samsung's 15 minute Quick Timed Wash program is the best solution for your busy life. This great program washes your favourite clothes in 15 minutes! Also you can freely select the cycles between 15 to 60 minutes for perfect fast washing even with less damages.
● With Samsung's outstanding program, you can wash the clothes easily, quickly and conveniently according to your time needs.
How to select Quick wash mode: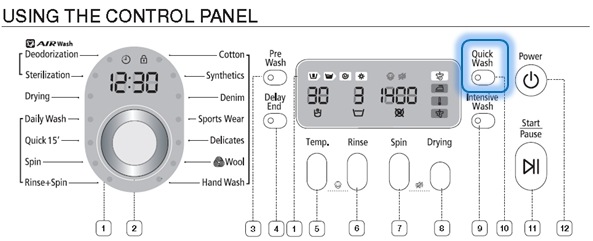 ● Press the button(in the circled area) to select Quick Wash mode .Quick Wash is only available with cotton course.
● Press this button repeatedly to cycle through the wash time options: (15,20,30,40,50,60,70,80,90min).
● The actual operation time of Quick Wash may delay at most 10 minutes according to weight of the laundry.
Thank you for your feedback!