Can I capture an area from a video by Smart Select in Galaxy Note8?
Last Update date :
Oct 29. 2020
Smart select lets you select, clip and collect whatever grabs your interest so you can easily share it right away or at a later time to your friends or via social media. Whatever the shape and size of the content, Smart select it with your S Pen to capture it all in one quick move. Capture long pages that require scrolling as one image and write notes over the saved content. You can also easily create GIFs from videos.
Navigate to Smart select → Animation → Adjust position and size → Record → STOP
You can capture an area from a video via Smart select feature.
1. When there is content you want to capture during video playback, open the Air command panel and tap Smart select.

2. On the toolbar, tap Animation.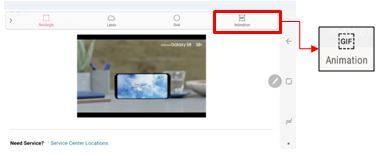 3. Adjust the position and size of the capturing area.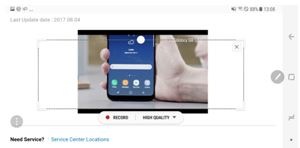 4. Tap RECORD to start capturing. You can record an animated GIF file of up to 15seconds High quality(640x640) or Low quality(320 x 320).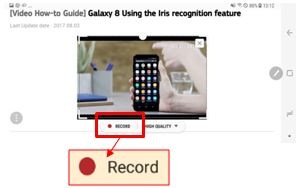 5. Tap STOP to stop capturing.
6. Select an option to use with the selected area.
• Draw: Write or draw on the selected area. Tap Preview to view the result before saving the file.
• Share: Share the selected area with others.
• Save: Save the selected area in Gallery.
CLICK HERE to know Communicate in new ways with the S Pen in Galaxy Note8 (SM-N950FD).