Galaxy M Series: Chat over video
Last Update date :
Oct 29. 2020
Note : Applicable for M10, M20, M30. 
Chat over video feature has been renamed as Smart pop-up view in Smartphones with Android Pie OS version.
Chat Over Video feature is used to set the device to chat and watch videos at the same time.
Please follow the steps listed below : 
1
From the Home screen, swipe up to access the Apps screen.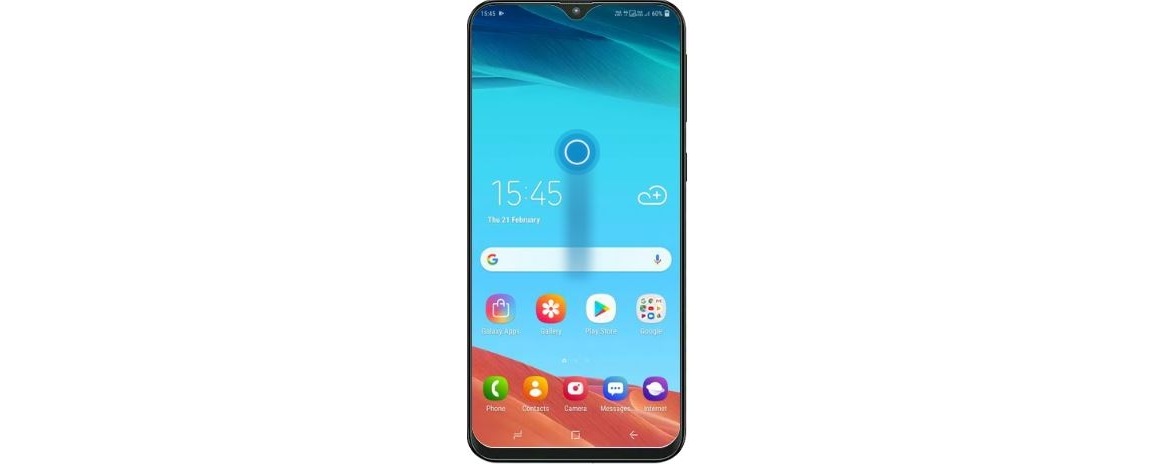 2
Tap on Settings.
3
Tap on Advanced features.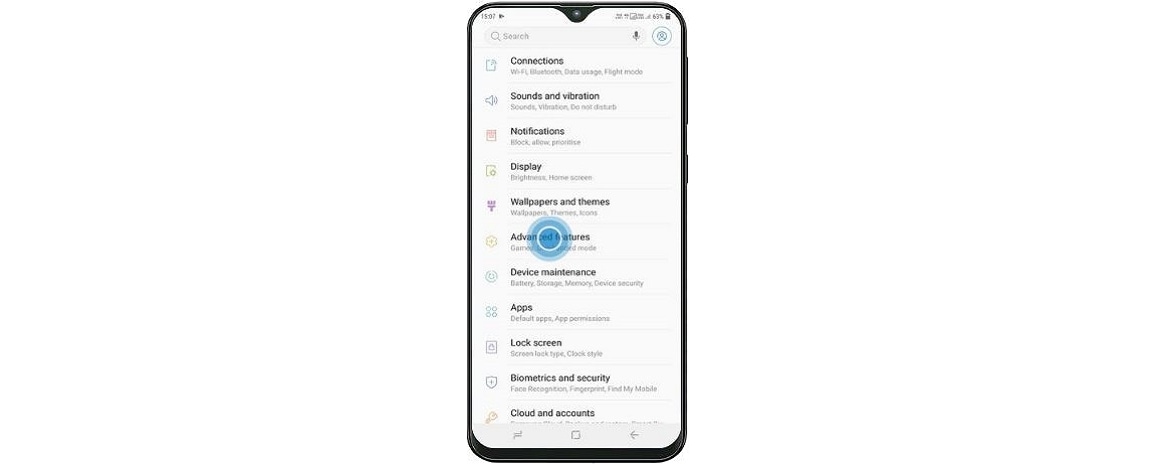 4
Scroll up the screen to reach to chat over video.
5
Tap on Chat over video.
6
Swipe right to turn on Chat over video.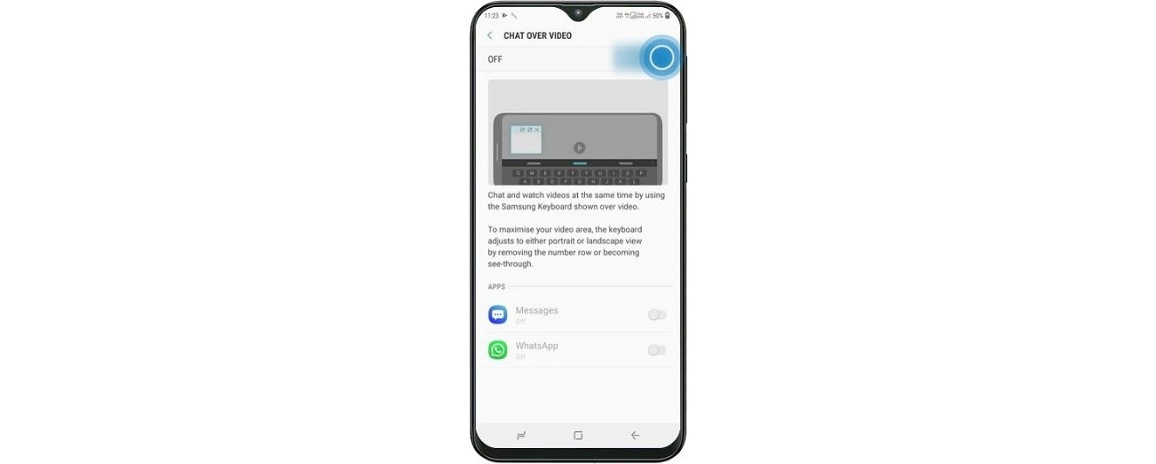 7
Swipe right to turn on message.
8
Swipe right to turn on Whatsapp.
9
Tap on Home key to view chat over video feature.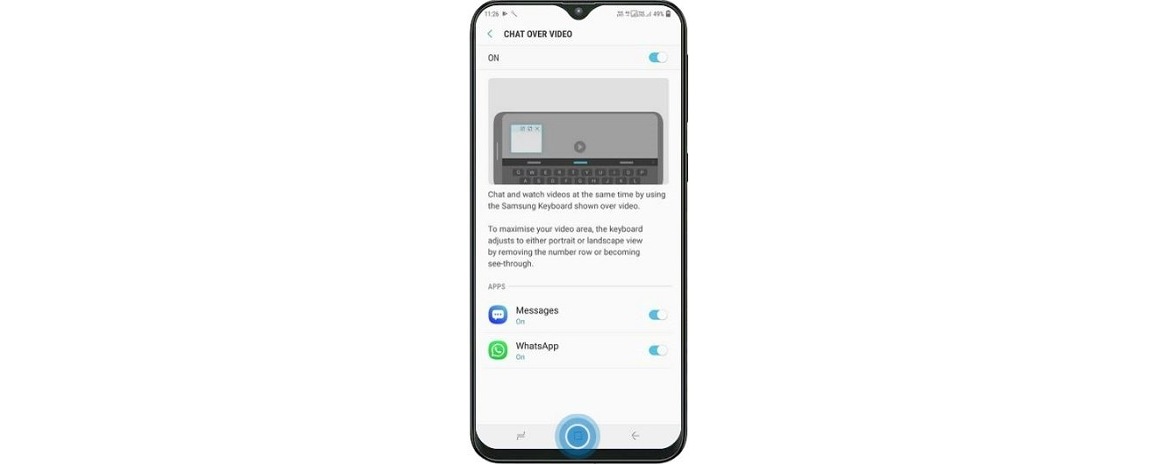 10
Tap on Message icon to read and reply the message.
11
Write text.
12
Tap on Send icon to send message.