Galaxy Smartphones: About the Blue Light Filter
Last Update date :
Apr 28. 2021
The Blue light filter decreases the amount of blue light displayed on the screen of the device. Blue light can suppress the production of melatonin (sleep-inducing hormone), so filtering it out can help you sleep better. It will also reduce digital eye strain, so your eyes won't feel so tired by the end of the day. 
Note: While you're watching HDR videos from HDR-exclusive video services (such as Amazon video) the blue light filter will not be applied.
Please Note:
•  Blue Light Filter is available in limited mobiles. Kindly check Mobile specification or Manual for details.
•  Screenshots were taken from for Android OS Version 7.0 (Nougat).
How to enable/disable the Blue Light filter:
1
Open the Settings app and select Display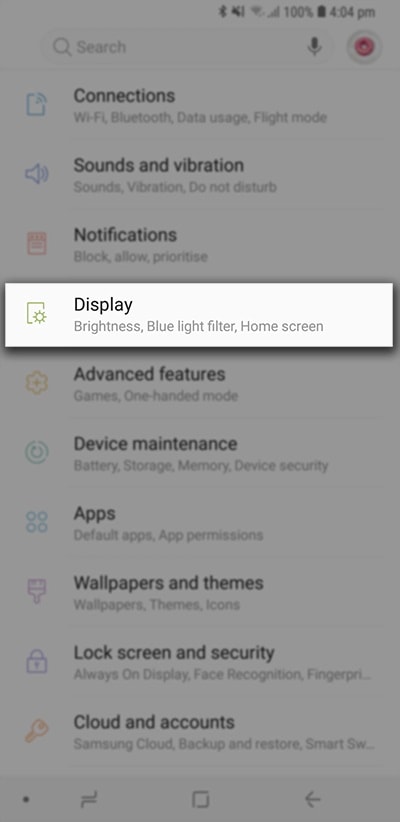 2
Toggle the switch next to the Blue Light filter option or select the text area for more options
3
To enable the automatic sunset to sunrise schedule, you will need to allow a location permission
Turn on/off from the Quick Panel:
1
Swipe down from the top of the screen with two fingers to toggle the Blue light filter on/off quickly
Please answer all questions.