Walkaround of Samsung REX 60(GT-C3312)
Last Update date :
Oct 13. 2020
Dial Key: Use this key to make or answer a call. In Idle Mode, you can use this key to retrieve logs of your call or messages.

Power/End key: Press and hold this key in order to turn the phone on or off.You can also end a call by pressing this key.

Back key: When you are in Menu mode , press this key to return to the previous level. Press and hold this button to change a network.


Lock/Hold key: Use this key in order to Lock/Unlock the touch screen . You need to press and hold the key to unlock your device.

Camera: Samsung REX 60 comes with 1.3 MP Camera.


Mini USB Port: Use this port in order to charge your phone or Send/Receive data from other devices. You need to insert the travel adapter in this port to perform the functions as mentioned.


Volume Key: This key is used to adjust phone's volume.It can also be used to make a fake call by pressing bottom part of this key.

Stereo Slot: Use this 3.5 mm Stereo slot to insert your headphone/earphone.


Complete knowledge about your phone layout always helps in using the phone efficiently. Lets learn about the Samsung REX 60 (GT-C3312) layout and functions of different keys provided, by having a Walk around of the device.
Lets start with Front view of the device: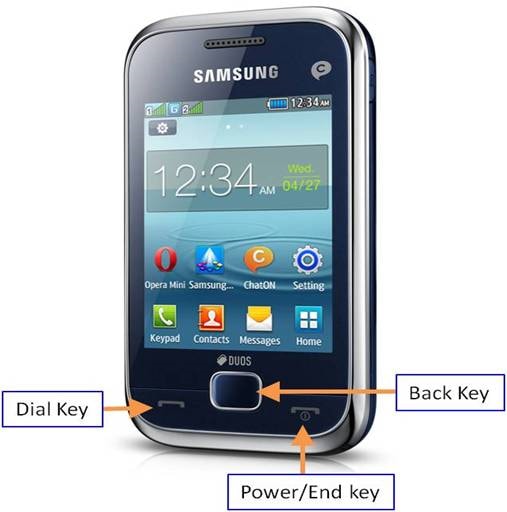 Rear View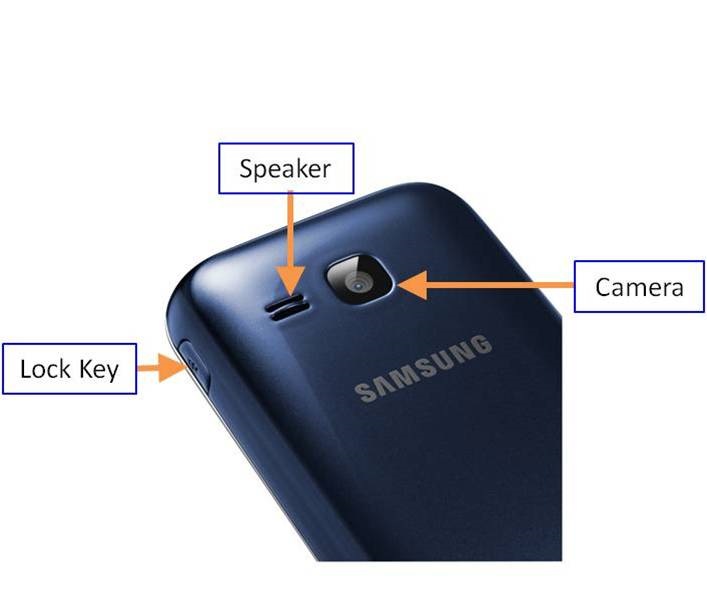 Bottom View:
Top and Side View
To know about different Accessories available with Samsung REX 60 (GT-C3312) , CLICK HERE
CLICK HERE to know about Touch screen of the Samsung REX 60 (GT-C3312) efficiently.