How to correct Skype Login error in SMART TVs?
Last Update date :
Oct 12. 2020
STEP 1. UPDATING SKYPE PROFILE
If you get a error while logging into Skype from your Samsung SMART TV, it might be due to the non updation of your Skype Profile.
Please follow the below steps to resolve the problem.
You will face the issue of the Skype application staying on the Signing In screen continously, and will not login at all.
a. Login to the Skype Website and go to your Account Details and update the following in your personal information.
i). Your Gender.
ii). Your Birthday.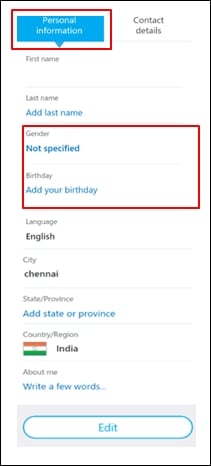 b. Once you have udated the profile and saved it, re-launch the Skype application on your SMART TV.