How to enable Game Mode in Samsung TV's?
Last Update date :
Oct 13. 2020
STEP 1. GETTING STARTED
Game Mode accelerates the speed of video games played via gaming console connected to the TV.
a). Press the MENU key from TV Remote Control.
b). Select System option and press ENTER key as shown below.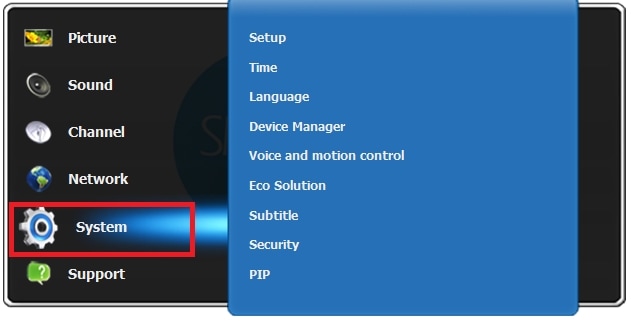 c). Select General from the System Menu, you might have to scroll down to find General
STEP 2. TURNING ON GAME MODE
d). Once you are in the General Settings, you will find a option Game Mode and will have the options to turn it ON or OFF.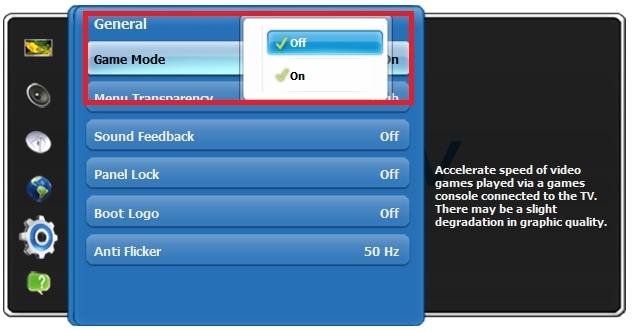 e). You can toggle between ON & OFF for the game mode, and once done press the Return button to go back to the Home Screen.
NOTE: Depending on your TV, Game mode might not be available for all input sources.
To find out which sources Game mode is available for on your TV, see your users manual. Look for a section titled Using Game Mode. If you set your TV to a source for which Game mode is not available, Game mode will be grayed-out on your TV's menu and inaccessible.