How to open New Tab of Web Browser in Samsung F series Smart TV?
Last Update date :
Oct 12. 2020
Note: This help content is only applicable to the product purchased from Indian retailers. If you require help for the products purchased from US, Kindly visit Samsung US support section and for other countries, kindly contact your local Samsung Subsidiary.
STEP 1. LAUNCHING WEB BROWSER
a). Connect TV to internet and check the Network Status.
Click here to know how to do network settings in Smart TV.
b). After establishing the internet connection. Press SMART HUB key (
) from TV remote control.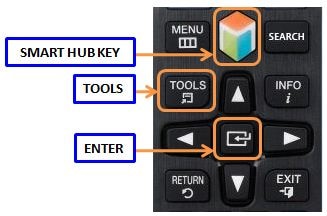 c). Smart HUB will open. Select Web Browser icon from Apps section by using navigation keys available on all four sides of ENTER key. Then Press ENTER key (

) to launch Web Browser.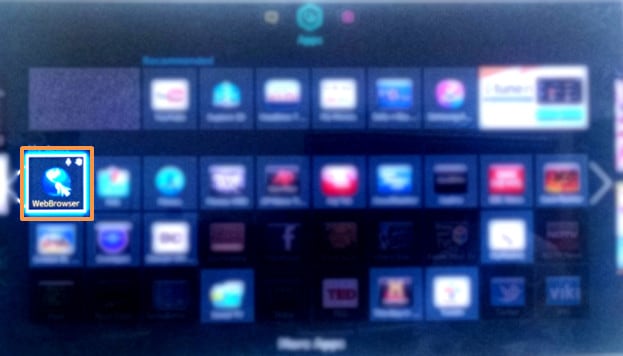 STEP 2. OPENING NEW TAB
d). Place the pointer over New Tab + icon available on the top of the current page and press ENTER key (

) from TV remote control. This will open another tab on Web Browser.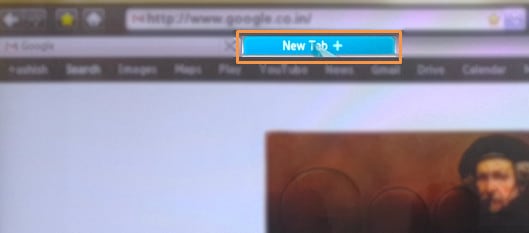 e). Another New Tab will open along with saved bookmark pages.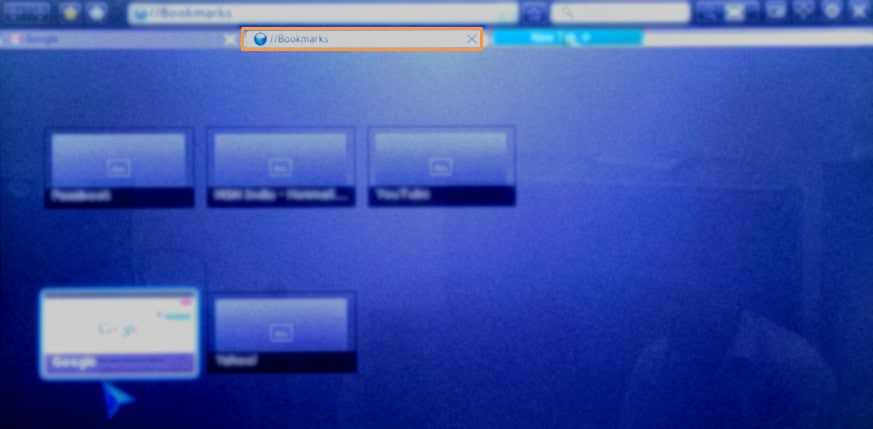 Please answer all questions.