How to set the Off Timer in Series 6 4K UHD TV(KU6470)?
Last Update date :
Oct 29. 2020
You can set Off Timer to turn off the TV automatically at a specified time.
Press Home Button on Samsung Smart Control → Settings → System → Time → Off Timer → Setup → Select Time interval → Time → Enter Time → Close

Pictorial representation to set the Off Timer in your TV is as follows:

a). Press the Home Button on your Samsung Smart Control, to access the Home Screen.
b). Using the Directional pad on your remote, navigate to and select Settings.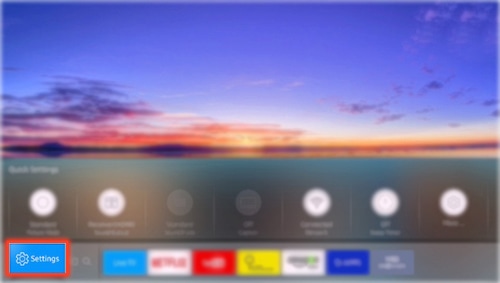 c). Select System.
d). Select Time.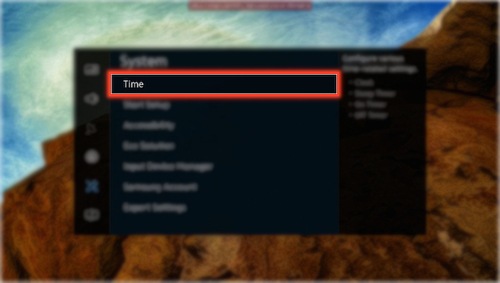 e). Select Off Timer.
f). Select Setup.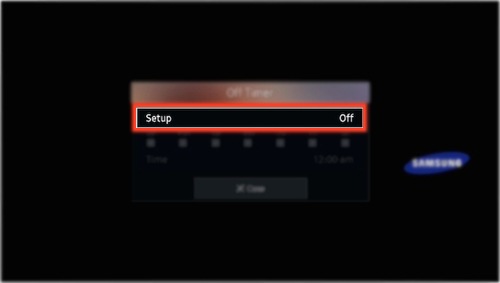 g). Select the desired Time interval for the Off Timer. In this case, for example, select Mon-Fri.
h). Select Time to set the time your TV will be turning Off.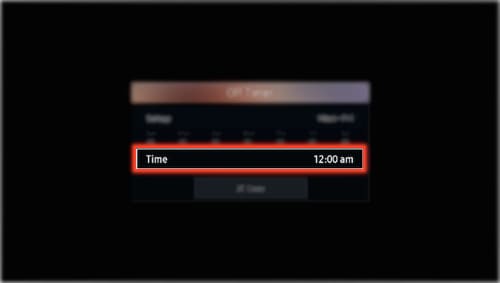 i). Enter in the desired Time.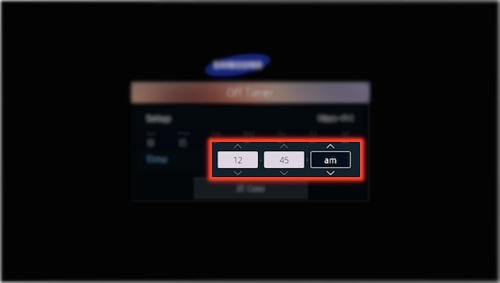 j). Select Close to finish setting up your Off Timer.
CLICK HERE to know how to set the On Timer in Series 6 4K UHD TV (KU6470).