Television: Auto Power off Problem
Last Update date :
Oct 29. 2020
Here is the list of its causes, problems and possible solutions.
Causes:   It can be occurred due to poor Loose, broken & physically damaged cable or connection.  
Solution:
1
Check Power supply: Make sure the TV is connected to power supply properly.
•   Check whether physical condition of power cord is OK or not.
•   Check status of connection at the back of the TV and at the power socket i.e. there should not be any loose connection.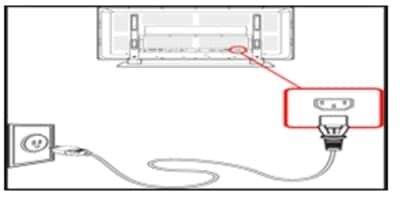 2
Check for availability of Signals
•  No Signals:  TV goes in standby if it detects that you are receiving no signal from the current source, make sure that signals from
current source should be properly.

Note: you can press the power key from remote or TV to deactivate the standby mode
•  Available Signals:  Please check Sleep Time mode whether it is On or Off.
    a.  ON Sleep mode:  Please deactivate the sleep time if not required.
         Step: Menu > System > Time > Sleep Timer
    b.  OFF Sleep mode:  Please reset the TV. 
Note:  Click here to raise online request  for engineer visit if you are still facing the issue.
Please answer all questions.