What is "Dynamic Contrast"?
Last Update date :
Oct 13. 2020
Samsung's Dynamic Contrast function automatically detects the input visual signal and adjusts the picture to create optimum contrast. This makes objects in the picture easier to see, especially in dark or night time scenes.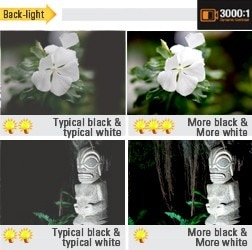 (An example for Dynamic Contrast function)


As you can see in the above picture that after increasing the white and black in the picture, the picture looks more good and clear. This is the function which is being done by the Dynamic Contrast technology.


More about Dynamic Contrast function :


The contrast ratio is a property of a display system, defined as the ratio of the luminance of the brightest color (white) to that of the darkest color (black) that the system is capable of producing.
A high contrast ratio is a desired aspect of any display. It has similarities with dynamic range.
Please answer all questions.