How do I use Google Maps to get directions to a specific location?
Last Update Date :
Jan 17. 2018
* Please note, this section is designed to give you basic product troubleshooting information, also refer to your user manual for more information.
To get directions to a specific location using Google Maps, follow the instructions given below (applicable to Android OS ver 4.2.2):
Note:
Depending on your location, you can view basic, custom, and satellite maps and local business information, including locations, contact information, and driving directions. Use Google Maps to find your current location, get directions, and other location-based information.
Important: Before using Google Maps you must have at least an active data (3G/4G) connection. The Maps application does not cover every country or city.
First, you must enable the location source before using Google Maps and search for places or find a location, To do so, enable the Location services in your device by simply following these steps:
Step 1: From the Home screen, tap Apps.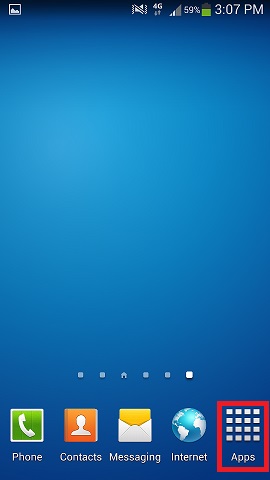 Step 2: Tap Settings.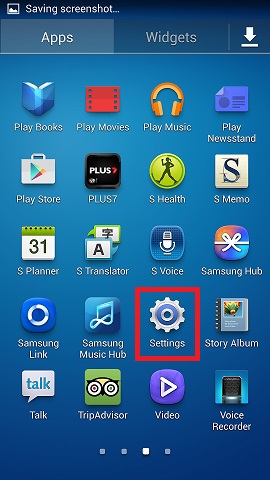 Step 3: Go to More tab. Then tap Location services.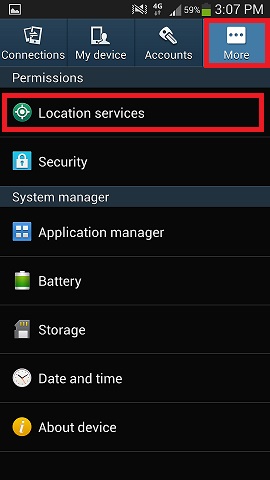 Step 4: Tap the slider next to Access to my location to switch on. When tapped, a pop-up will appear regarding Location consent, tap Agree.. You will see under Location sources, checkboxes next to Use GPS satellites and Wi-Fi mobile network location will be ticked automatically (though you can choose to tick either one), meaning, all location sources are already enabled.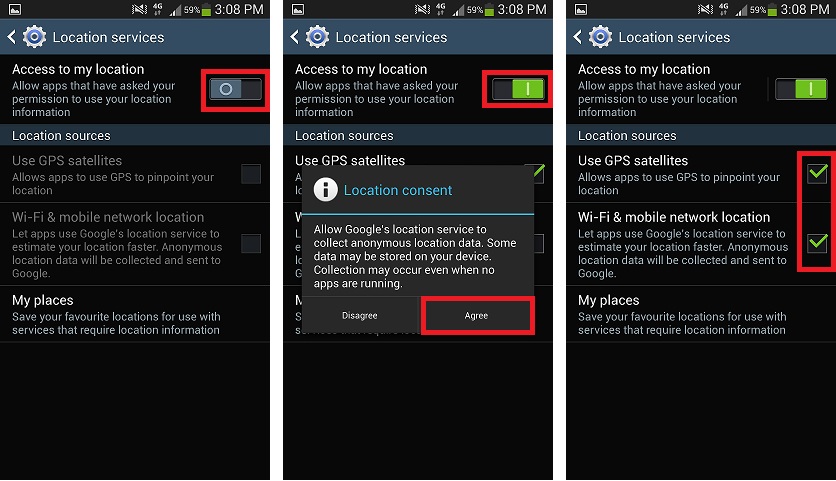 Note: Selecting Use GPS satellites allows you to locate places of interest at the street-level. However, this also requires a clear view of the sky and uses more battery power.
Now, you can start using Google Maps app by doing the following:
Step 1: Go back to the Home screen and tap Apps.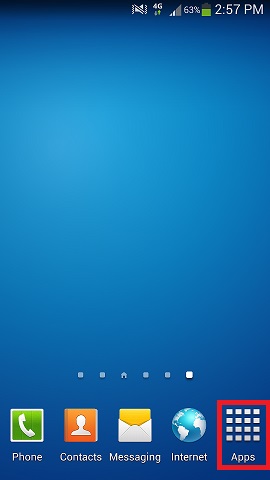 Step 2: Tap Maps.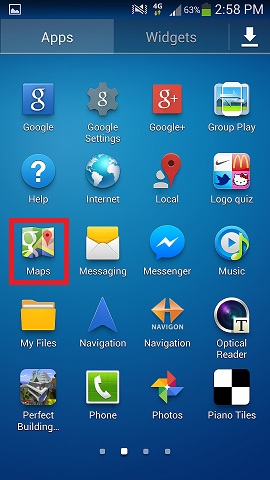 Step 3: A map will display with your location in the very center. Tap the route symbol next to search field to input starting and destination points.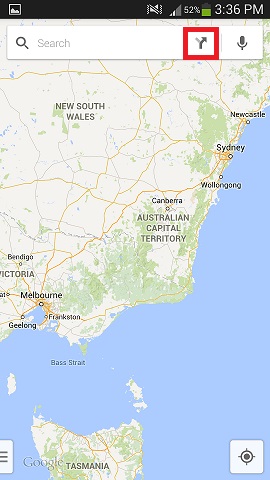 for example: Starting point - Sydney / Destination - Melbourne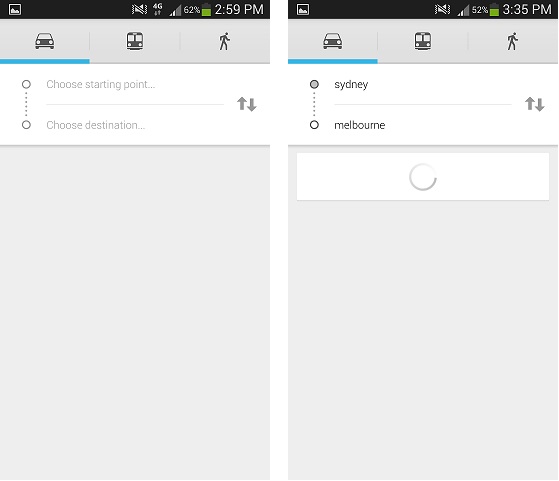 Step 4: Select a travel method (car, bus or walk) by tapping on each icon/symbol shown at the top. The route is indicated on the map. Depending on the selected travel method, you may see multiple routes.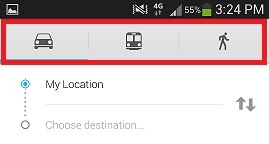 Step 5: When everything is set, tap Start at the lower right of the map. you can now start to follow the directions from your starting point to destination, as shown in the map provided.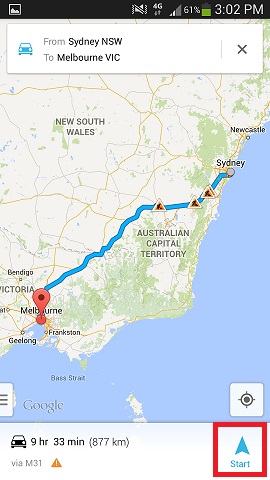 After tapping Start, you will see the following pop-up messages. Choose your preferred option as instructed.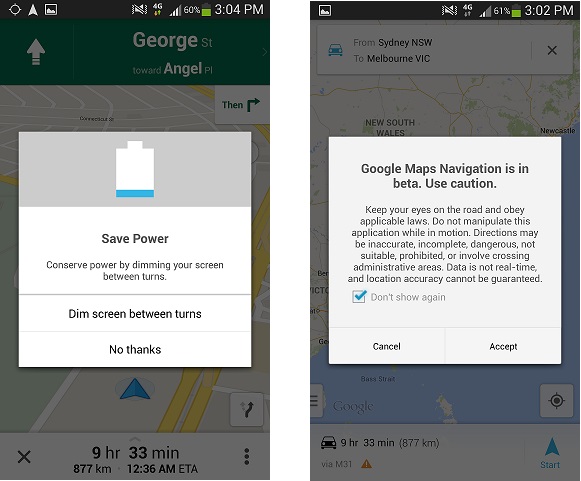 Then, all you have to do is to follow the map as directed from your location to your chosen destination.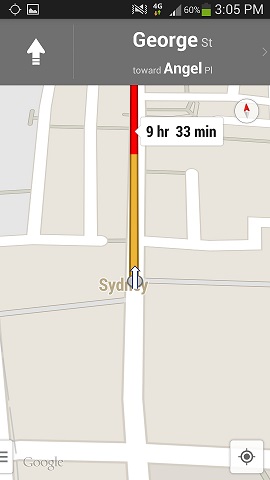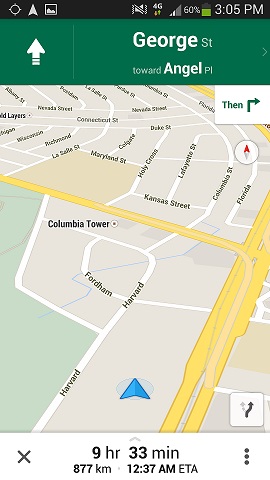 Note:
■ When you tap

icon at the lower right while viewing the map, this will direct you to your own location (i.e., My location).
■ When you tap the Menu icon

at the lower left while viewing the map, it will show you maps settings configuration as shown below.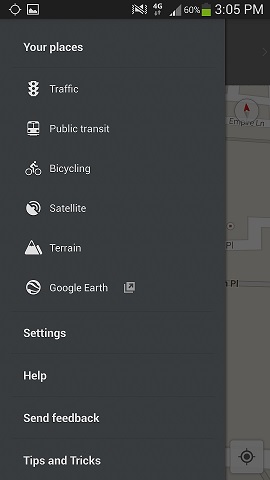 • Follow the on-screen instructions.
Navigating the Map

Zooming
• Double-tap on the screen to zoom in.
• Use two fingers, such as your index finger and thumb, to zoom out by making an inward pinch motion on the screen. To zoom in, make an outward motion by sweeping your fingers out.

Note: Rotate the device to landscape mode for convenient browsing.

Scrolling
• Touch and drag on the screen to reposition the map in the display.

Tap
• Tap an icon on the map to display information about the location. For example, your location is indicated by a flashing icon.
** "To aid us in creating better support content for you, kindly complete the survey below if your query was resolved. Your rating and comments should only be based on the above content.

For all other queries or further technical assistance, please call Samsung Customer Care on 0800 726 786 or Live Chat with our Technical Team online, services are open 24 hours, 7 days."
Need more help? Contact Us.
Online
Monday to Sunday
24 hours / 7 days a week

Email
We'll respond within 24 hours of your request.

Call
0800 726 786For all products
0800 SAMSUNG
24 hours / 7 days a week

0800 6 726 786For Smart Mobile Devices
0800 M SAMSUNG
24 hours / 7 days a week

* For any printer related enquiries please visit the HP website .
Contact Us