Bring your phone to life with Bixby
Bixby puts the smart in smartphone.
It assists you in completing tasks, tells you more about the world around you, remembers what you need to do, and picks up on your preferences.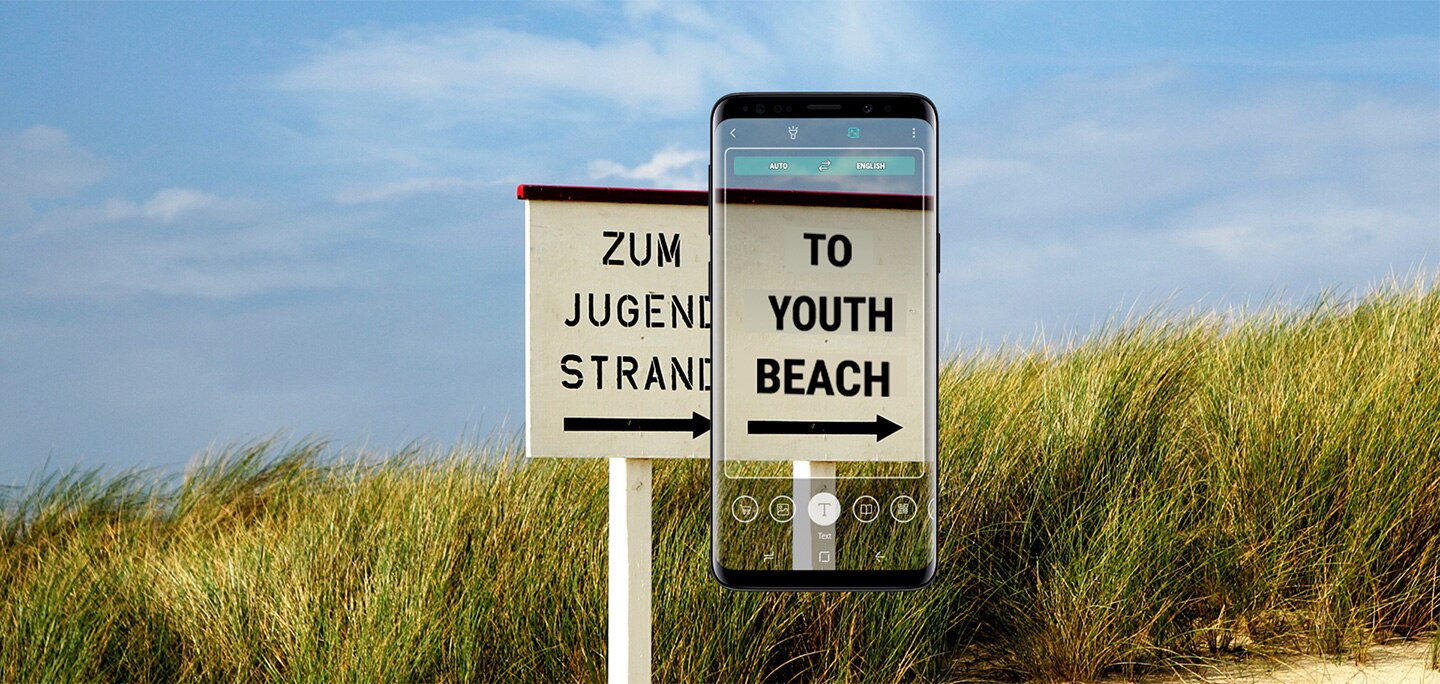 * Click 'Here' to see a list of the supported translation languages.
* Screen images simulated for illustrative purposes.
* GPS must be enabled for services requiring location information.
With Bixby, look at your world
in a new way.
Bixby Vision's built into your camera, so you can see more.
Tap the Vision icon in the viewfinder to translate a sign.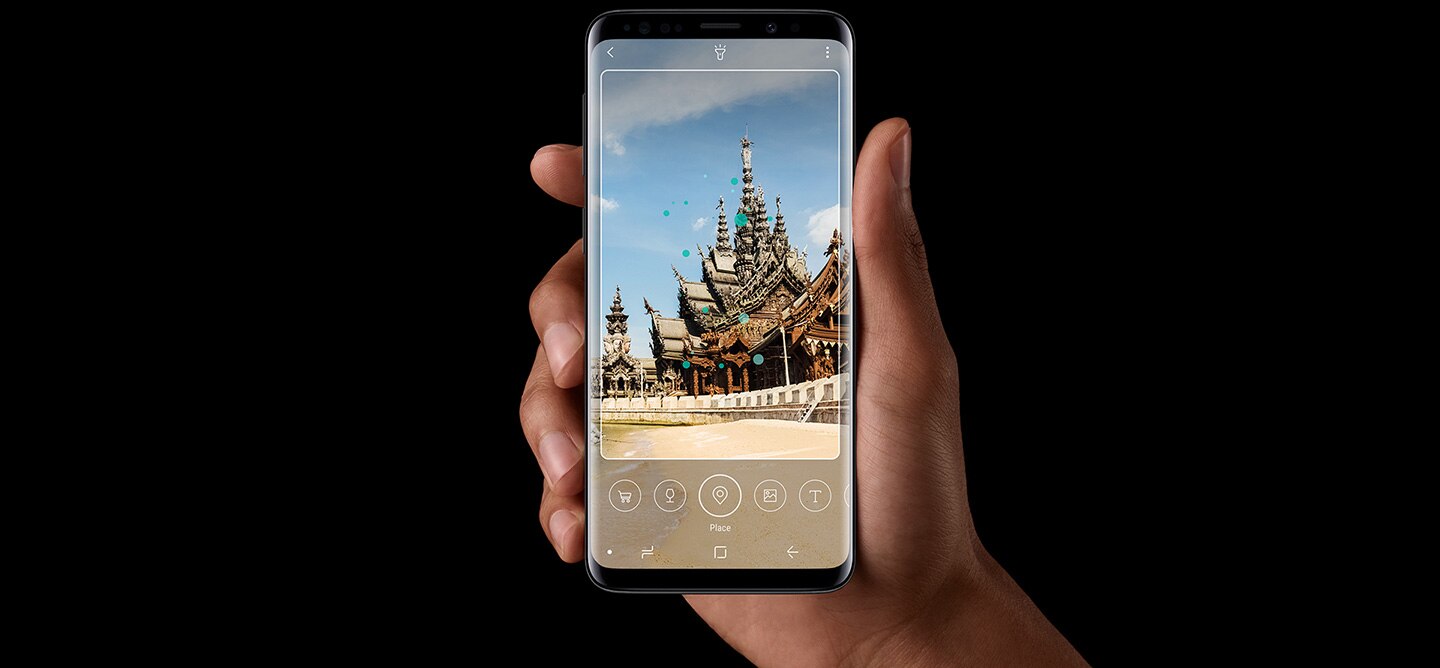 Translate without a translator.
Translate foreign languages so you can read a menu or transit sign, and travel with ease.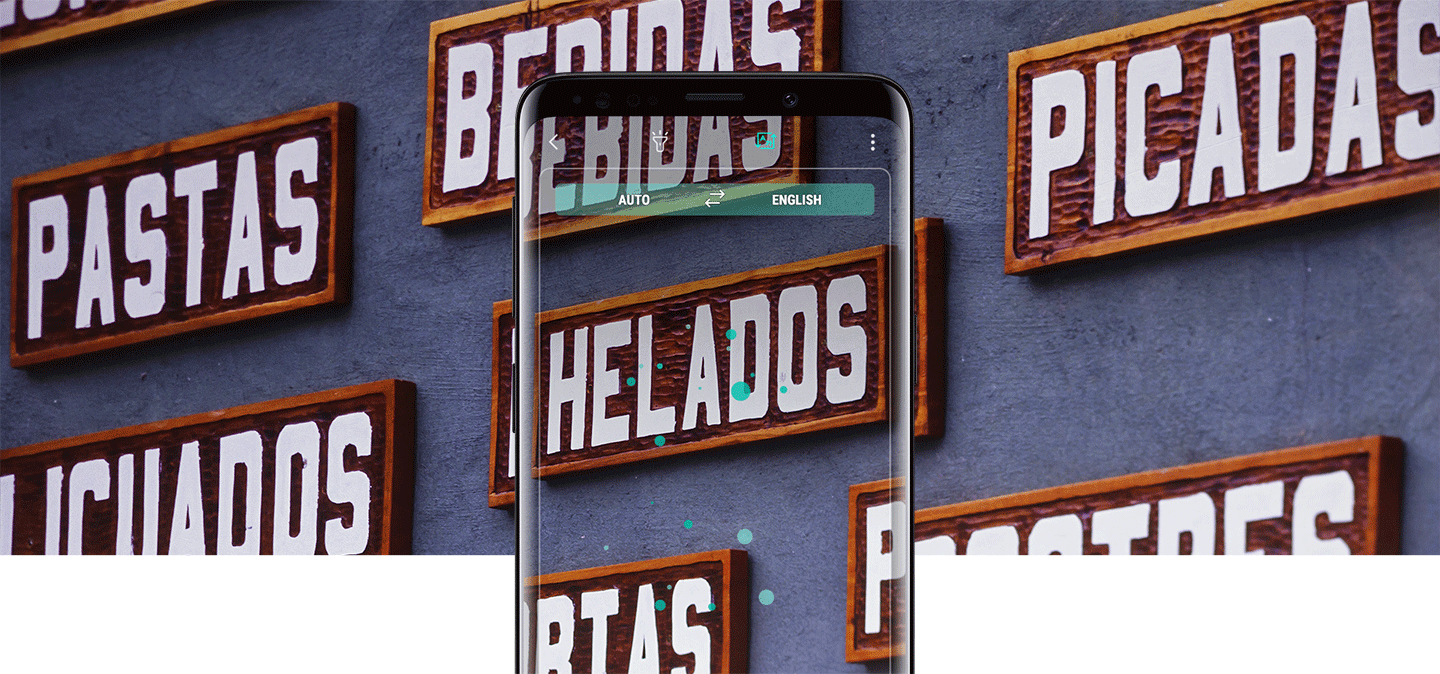 Let your phone be your guide.
Identify landmarks or businesses to learn more about them.

Shop on sight.
Shop what you see in person, online.

Make every meal count.
Use Bixby Vision to keep track of calories so that each meal fits into your goals.
Just use your camera to scan a food item or tell Bixby to log it for you.

*Bixby Vision feature is supported on pre-installed Samsung Camera, Internet and Gallery apps. Currently available with Galaxy S9/S9+. Service availability and content provider may differ by country.
* This is only an estimate and may not be accurate. The actual amount of calorie intake may differ by ingredients used and health status of the user.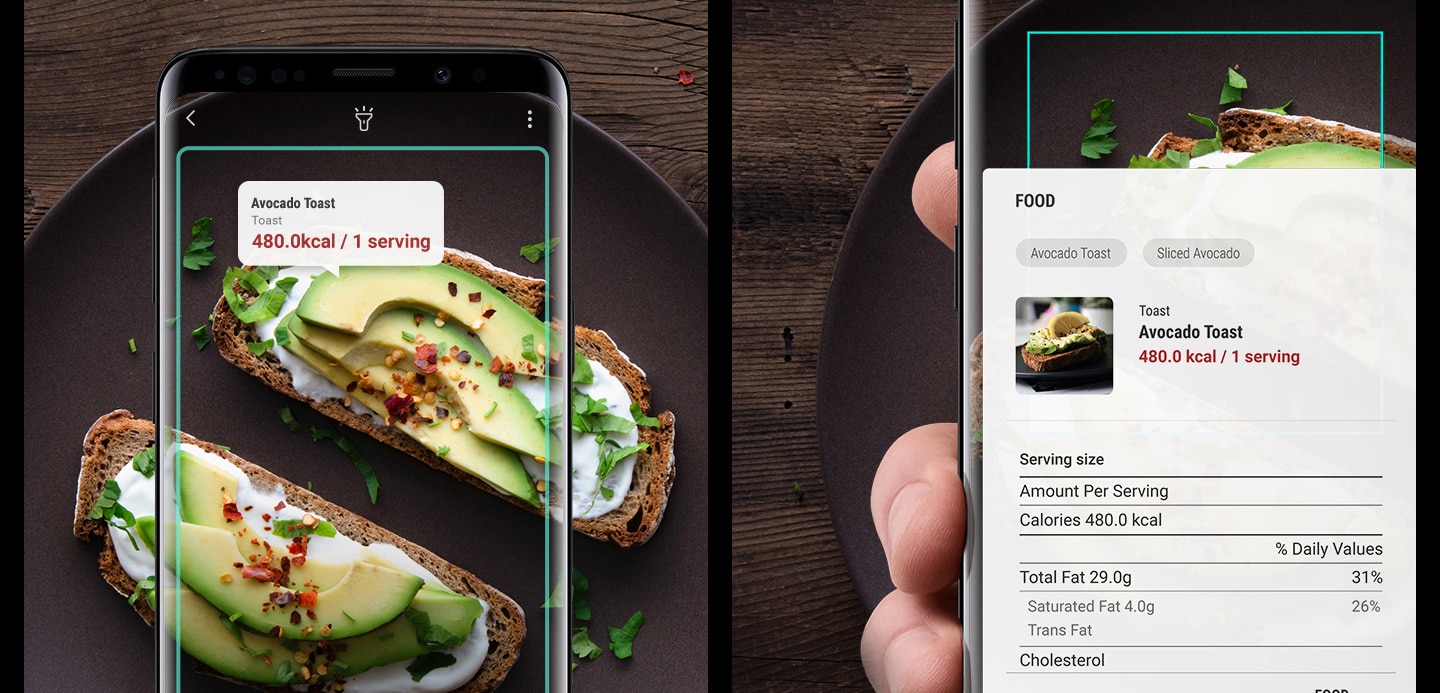 Try out a new look
Choose from dozens of beauty products and give yourself an instant makeover.

* Currently available with Galaxy S9/S9+. Service availability and content providers may differ by country.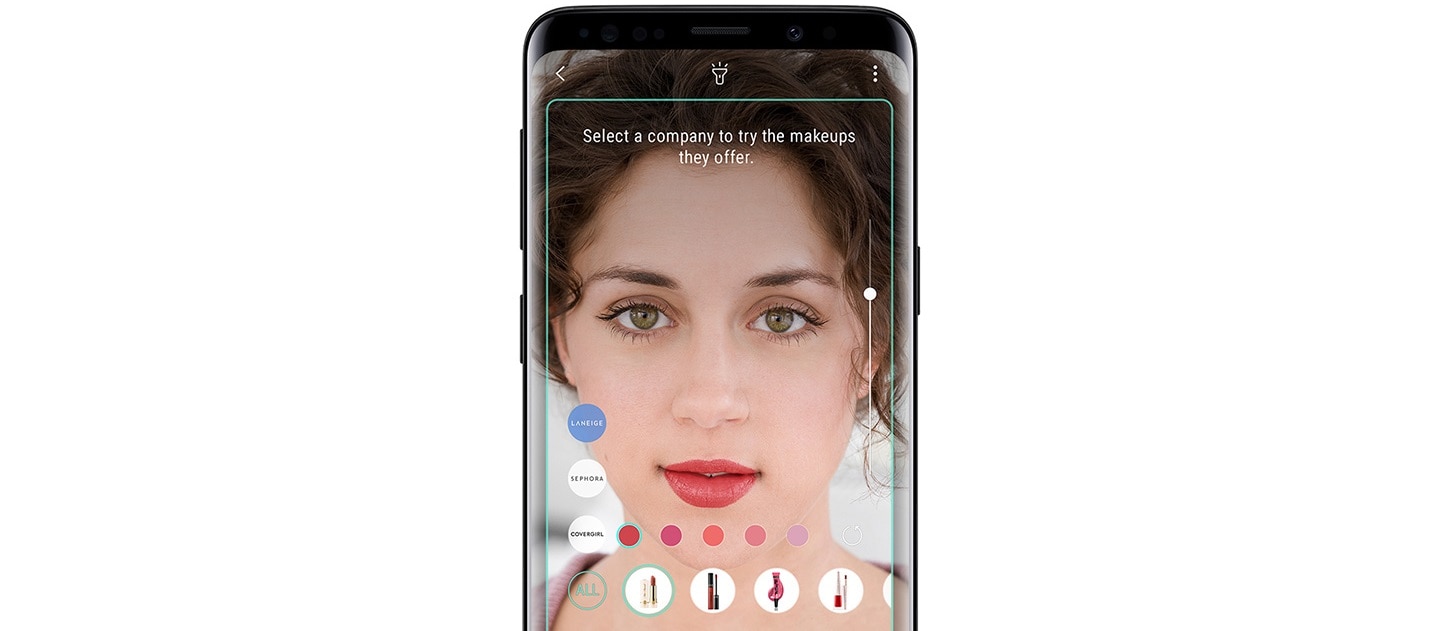 Identify nearly anything.

See more than a label.
See the bottle's rating or learn more about the vineyard it came from.

* This service is provided in English (US) and Mandarin Chinese, other languages to be supported.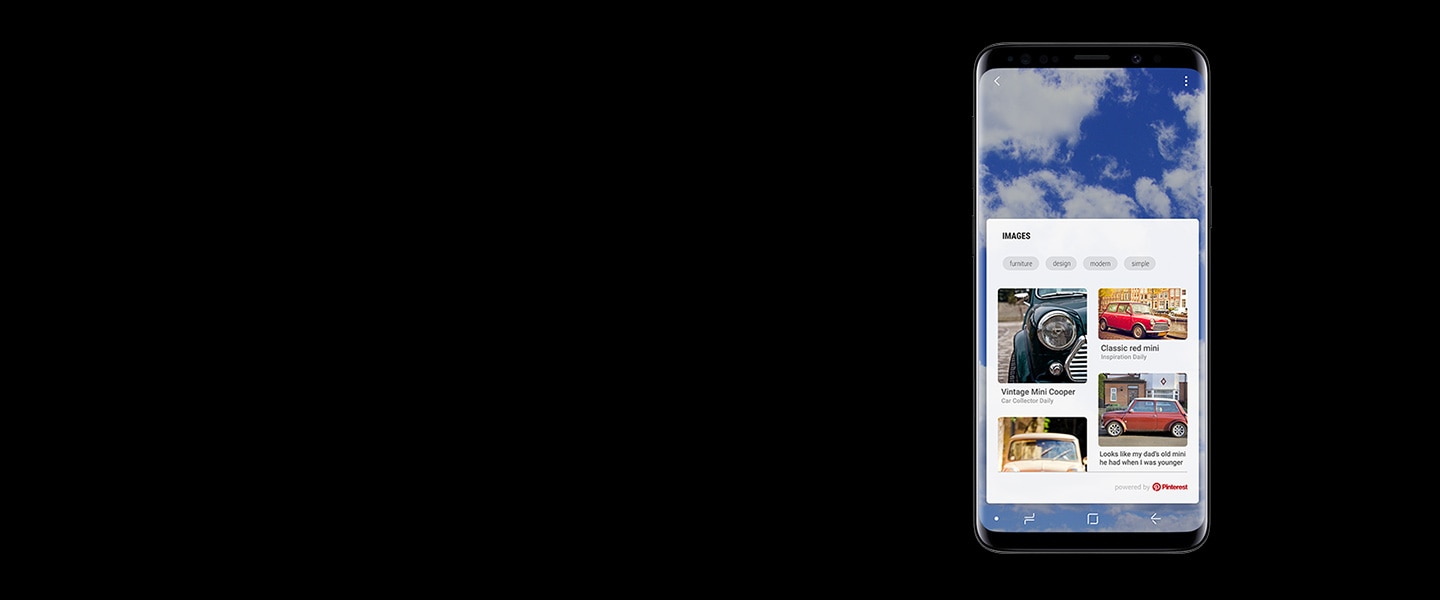 Search smarter.
Search smarter/Frame objects in your viewfinder, or bring up a photo from your Gallery or Samsung Internet, and Bixby helps you discover hundreds of relevant images.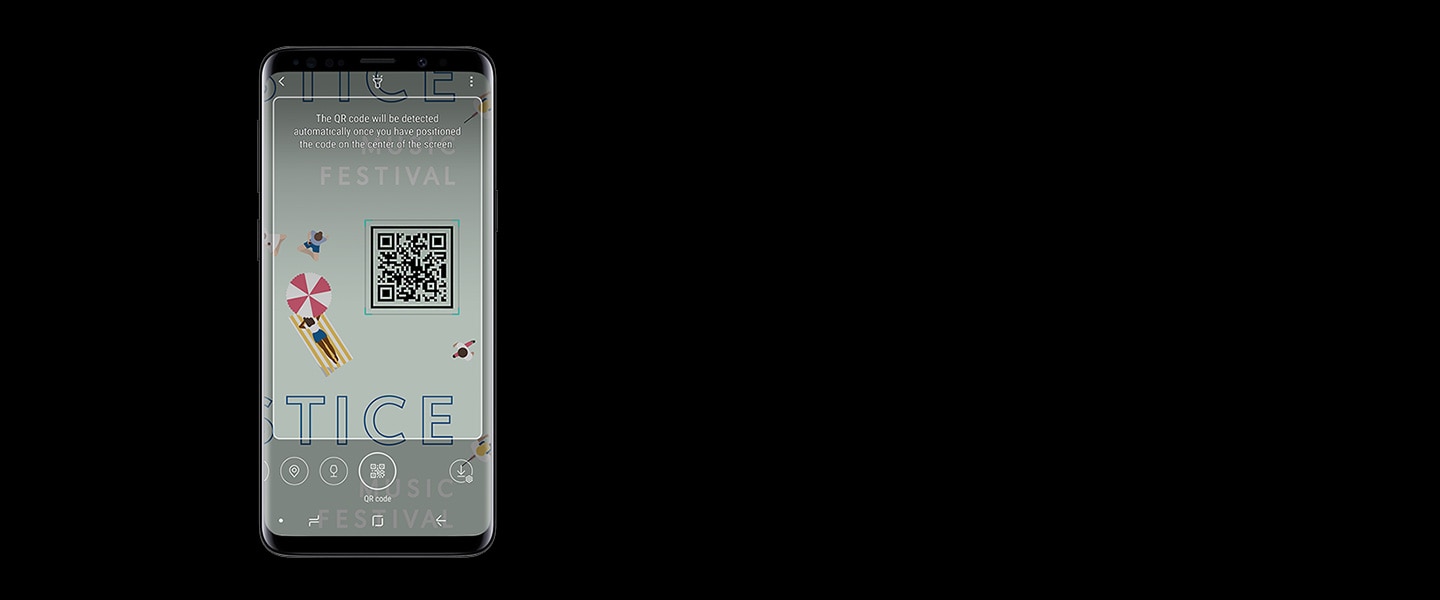 Scan in a snap.
Scan a QR to quickly open up the corresponding link or scan a barcode to be directed to the shopping website.
Turn it on.
To help you discover more, Bixby's built into your Camera, Gallery, Samsung Internet, and screen captured images.

Camera
Bixby can suggest relevant information based on what's live in the viewfinder.

* Only available with rear camera.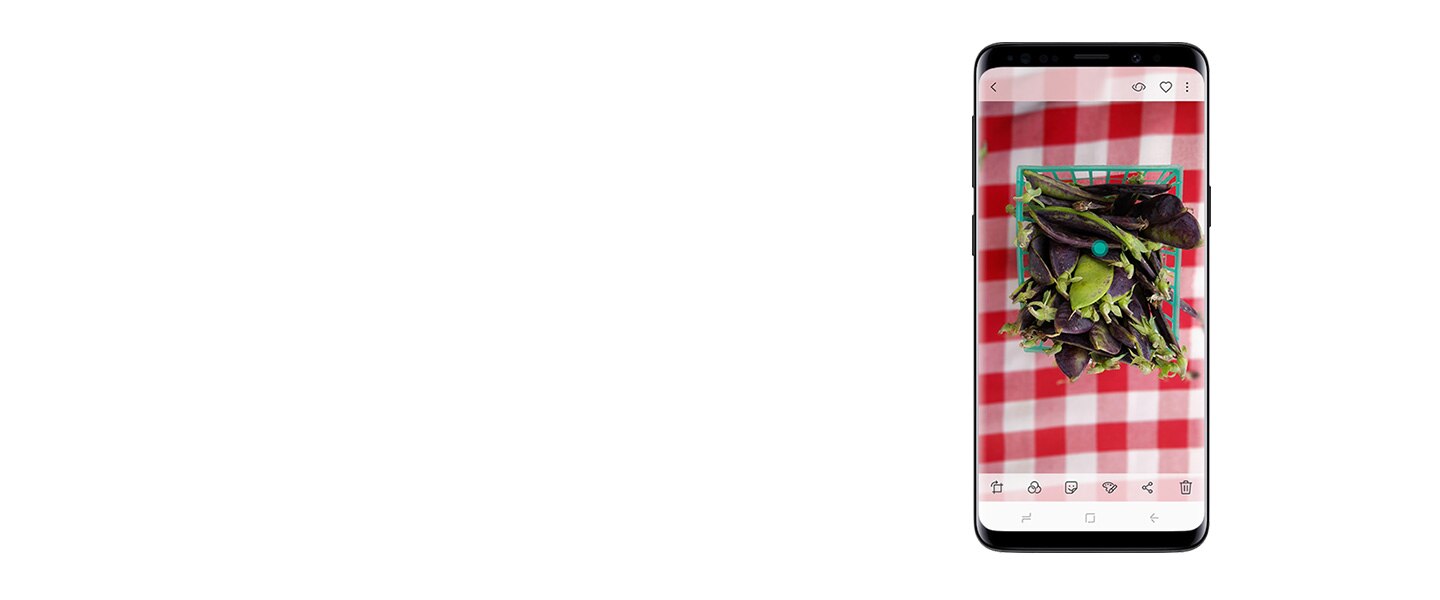 Gallery
If you've already taken or downloaded a photo, Bixby can discover more about what's in it.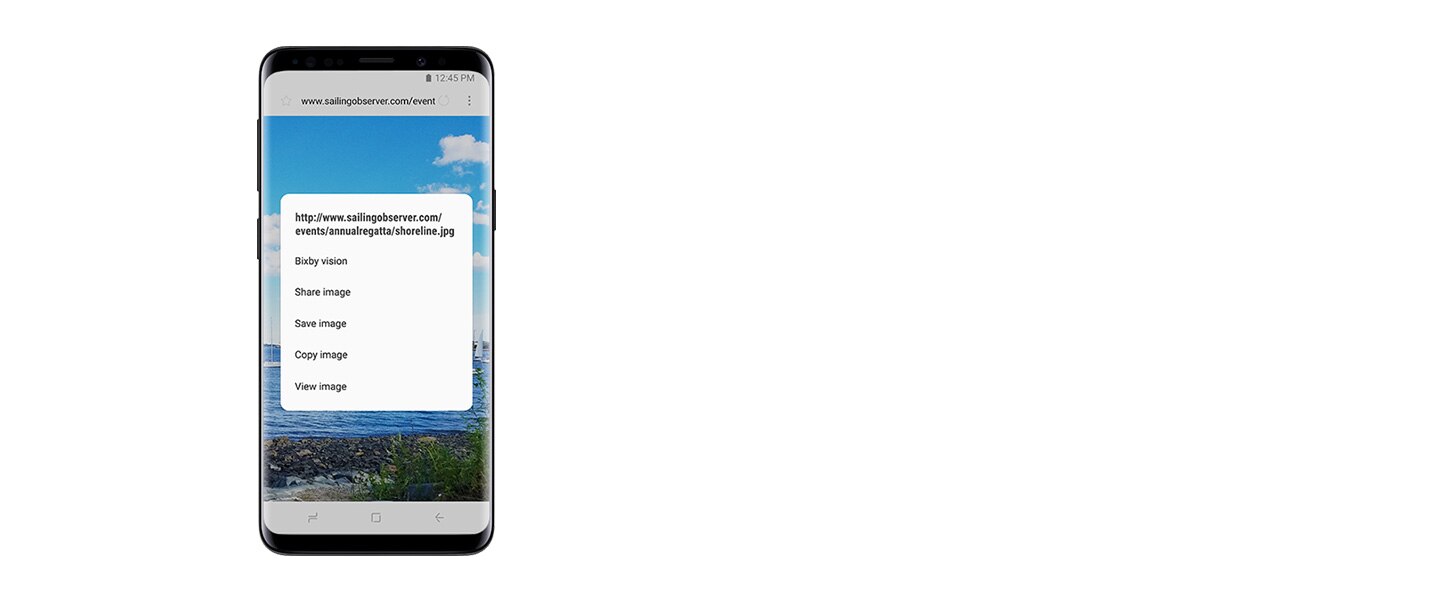 Samsung Internet
Get more context for pictures by having Bixby analyse what you're looking at.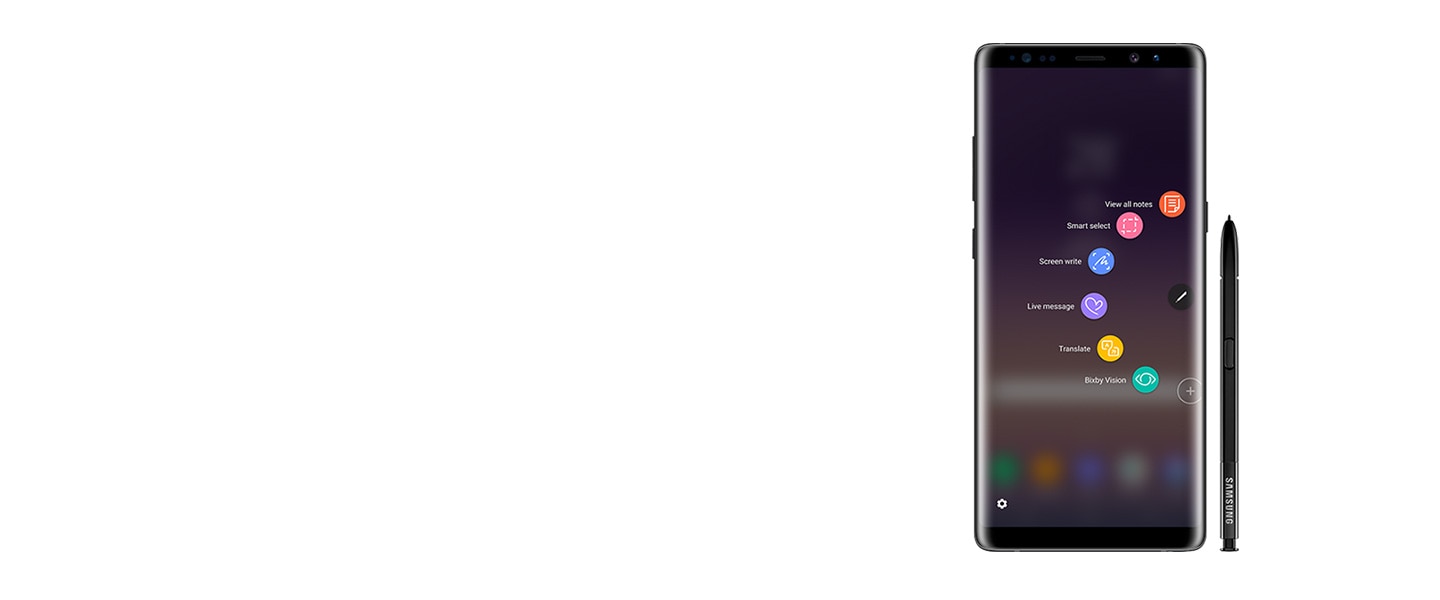 S Pen (Air Command)
S Pen will help you to get the information you need more easily than ever. Just click the button on the S Pen and you'll be able to access Bixby from Air Command.

Contact Samsung Help
Do you have more questions?
* Currently available with Galaxy S9/S9+/Note8/S8/S8+/A7 2018/A5 2018/J7+ and W2018 (China)
* Samsung Account login and data network (Wi-Fi or internet connection) required.
* Service availability may vary by country.
* User interface may change and differ by device.