What to Do If Your Galaxy Phone Won't Power On Properly?
Last Update date :
Aug 03. 2022
If your Galaxy phone won't turn on, there are a few things to check before sending it for repair. Sometimes, the phone might simply not be charging properly. Use these checks below to confirm if the issue is with your phone.
Check 1. Charge the battery sufficiently before turning on the phone
If your battery is completely discharged, you will not be able to turn on the device immediately even when the charger is connected and the battery is being charged.
Wait for a few minutes after charging your Galaxy phone before trying to turn it on again.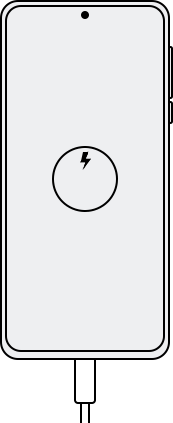 Note: 
The required charging time to turn on the device may differ by device and model.
The USB connection on a PC may not provide enough power to charge and use the phone or tablet at the same time because it will require significantly more time to charge. Power it off for a faster charge.
Check 3. Verify that your devices are not damaged
Check your phone, charger, and USB cable for physical or liquid damage. If there is damage, it may be interfering with proper charging. After checking the following items, if any parts are damaged, you may book an appointment at a Samsung service centre for help.
Check the phone charging port and cables for corrosion, foreign objects, and bent pins.
Make sure your phone is not submerged, overheated, swelled or damaged.
The charging cable must be firmly attached to the charging port without shaking.
Check 4. Attempt a forced restart of the phone
Press and hold the Side key and the Volume Down key simultaneously for more than 7 seconds to restart device.
When the phone enters Maintenance Boot Mode instead of restarting, use the volume up and down keys to select Normal Boot and press the side key to select it. Your phone will restart normally again.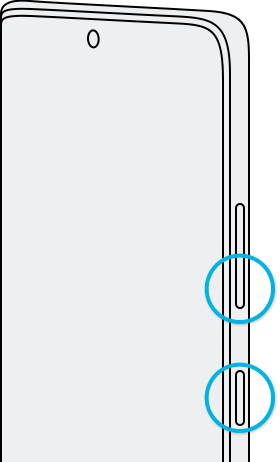 Note: If performed correctly, a forced restart will not erase any information from the phone.
Please answer all questions.