Fast fashion makes way for steady sustainability
INSPIRATION
Fast fashion makes way for steady sustainability
The global textile industry churned out millions of clothes at bargain basement prices for decades. But it has also come with a considerable cost to the environment and that is changing the face of fashion.
It was entirely acceptable for a young man or woman to get online, purchase a nice outfit or three, wear it a few times and then leave it gathering dust in the wardrobe until it was time for the annual spring clean.


Made in developing countries like Bangladesh and Vietnam, the demand for easy-to-wear, cheap clothing have added billions into the coffers of these countries and companies operating there.


2018 figures of the global retail market sales pinned sales at US$24 trillion - with the US clocking in as the largest retail market in the world.


Closer to home, a DBS survey done last year showed that 7 in 10 Singaporeans bought new clothes every six months. The good news in that survey was that 60 per cent were aware that this "fast fashion" consumerism was also detrimental to the environment.


Thanks to social media, it was easy to find the facts – like how making a tee shirt uses up thousands of litres of water, not to mention the emission of greenhouse gases from factories that run 24/7 in meeting insatiable demand. Add to that, the toxic dye and chemicals that end up polluting waters.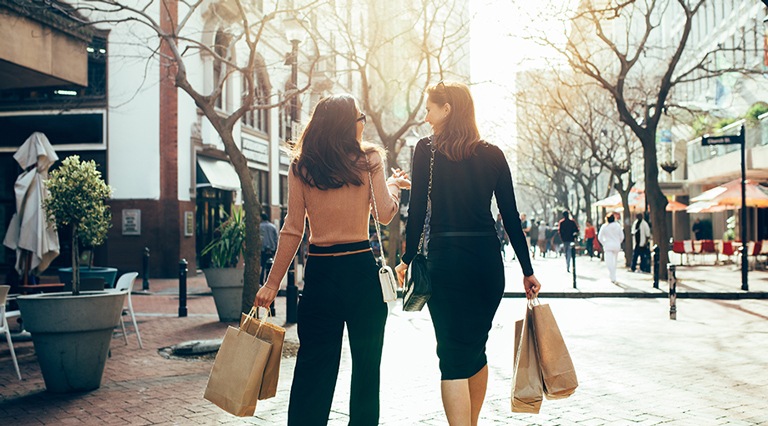 Pivot to ethical fashion
In keeping with a population that has become more aware of climate issues, there is a rise in ethical fashion choices. Thrifting for instance has become popular among millennials and there is a thriving online marketplace that deals in second-hand clothing.


Renting is another concept that has taken off. Style Theory for instance is a Singapore brand that has been in the business of renting clothes to women. For a monthly subscription, the company delivers a set of clothes to the customer - ensuring that there is a steady supply of new clothes. In the long run, the aim is to reduce excessive consumerism and inculcate a sense of conservationism. A badge the woke brigade wears proudly.


Style Theory founder, Raena Lim, 28 said she has found a good market of young people like her - who want a more ethical option when it comes to fashion.


But what about the Fashion industry itself? Has it woken up to the new reality that is sustainability?
Circular fashion
Fast fashion is a modern-day phenomenon. It follows a 'take-make-dispose' pattern, and enables fashion brands to mass-produce, mass-market, mass-sell. The linear 'take-make-dispose' model relies on large quantities of easily accessible resources and energy, which is becoming more and more unfit for the reality in which it operates. An awakening was inevitable and there are positive signs complete with a new line – 'circular fashion'.


"Circular fashion is a somewhat broader term than 'sustainable fashion', as circular fashion combines the principles of both sustainability and circularity," says Dr Anna Brismar, who coined the term in 2014, and has worked with luxury resale destination Vestiaire Collective to create a an easy-to-use consumer guide to the subject.


The goal of circular fashion is to ensure that clothes are made from safe and renewable material, new business models increase their use, and old clothes are turned into new. This would evolve the fashion industry to a future where every material is used and reused safely, where ecosystems are protected and where people are provided with dignified work.


Everything sounds like the polished words of a new fashion editor but is circular fashion just another trend?


In May 2017, the Ellen MacArthur Foundation launched the Make Fashion Circular initiative. The main purpose being to foster collaboration among leaders of the textile industry, brands, innovators and stakeholders to move towards a circular fashion economy.


According to this initiative, the entire fashion industry needs to re-design its operating model. As the industry transforms into a circular system, it will be able to unlock various economic opportunities.


However, this transformation is not possible with a single brand or individual. To actually make fashion circular, businesses, governments, citizens, and innovators have to join forces. The Make Fashion Circular initiative has already brought many industry leaders together including Inditex (owners of Zara, Massimo Dutti, Stradivarious, Pull and Bear), Adidas, Burberry, GAP, H&M, Nike, Stella McCartney and niche brands like Rapanui Clothing.


It would appear that a shift is afoot in the runway industry.


As Stella McCartney says, "The future of fashion is circular. It has to be."



Reference: Harper's Bazaar / Elle / motif.org / The Straits Times
You are invited
Get ready for exclusive access to in-depth features with thought leaders, invitations to bespoke events, editorial beats on innovation, and first dibs on the latest Samsung products. Also be the first in line to reZerve your monthly delights of new experiences at no charge. Join our mailing list today.
Subscribe