The new Cube Air Purifier lets you take control of the air in your home by removing dust, allergens and more to produce cleaner air for your home. The Cube works by identifying air quality, then improving it. And its sleek modular design allows you to adjust for the room size by stacking Cubes.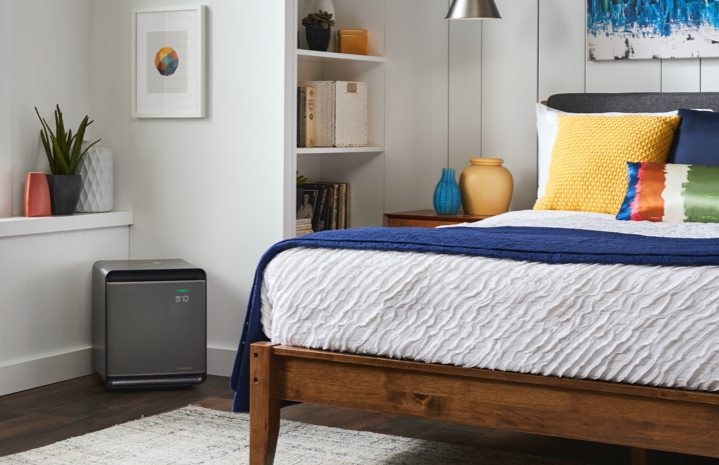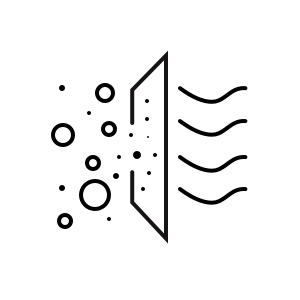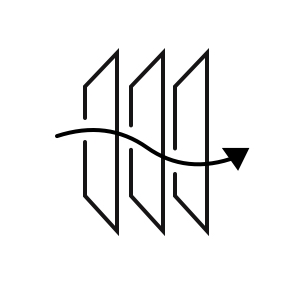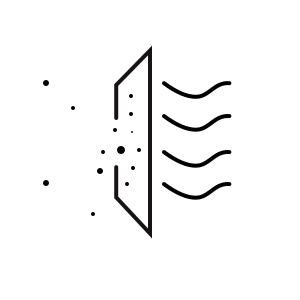 Washable Pre Filter
Extracts larger dust particles, such as pollen and pet dander.
Activated Carbon Deodorization Filter
Removes various potentially dangerous gases from the air.
True HEPA Filter
Removes up to 99.97% of ultrafine dust and smaller air particles.
So sophisticated,
you'll forget it's there
So sophisticated,
you'll forget it's there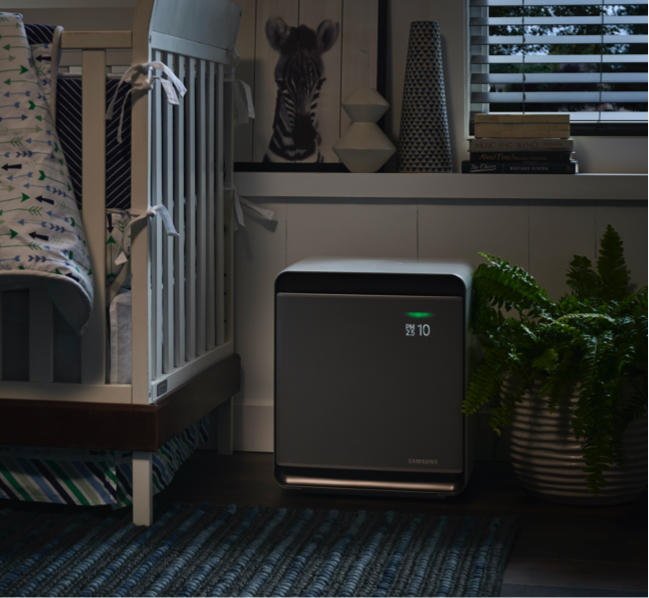 Quieter than a whisper
The Cube's Wind-Free™ Air purification releases clean air without waking your sleeping baby.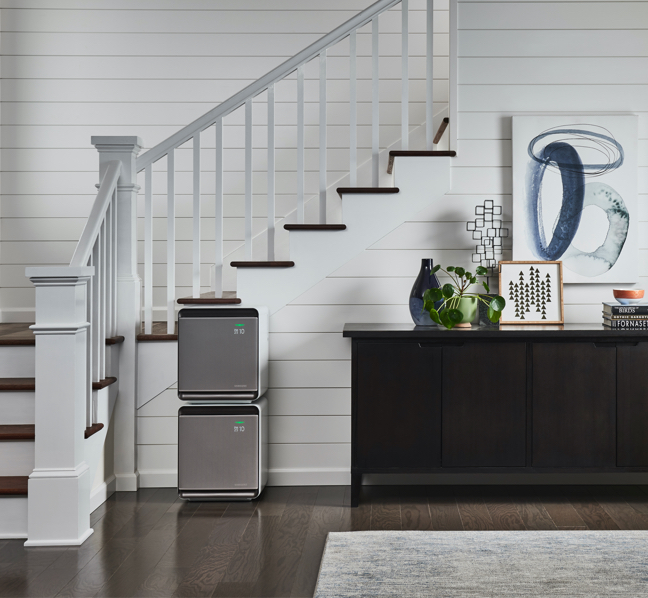 Stackable for bigger rooms
The Cube is a modular design purifier, able to be customized to meet the needs of your room size. Seamlessly stack modules for larger spaces, or keep a single module for smaller spaces of up to 310 square feet.
Flagging danger and preventing it
Flagging danger and preventing it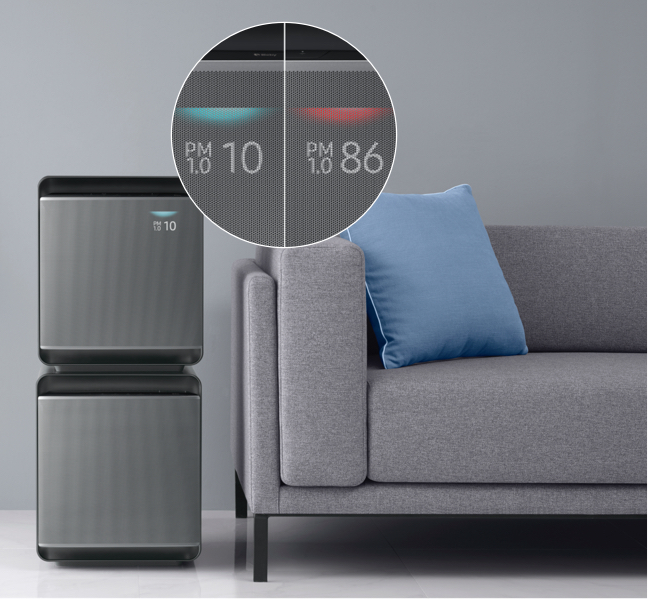 Air Quality Sensor
Best-in-class laser monitors air particles in size, and the easy view display provides instant air quality feedback with a 4-step color code and precise numeric data.
Reduces allergens
Certification from the Asthma and Allergy Foundation of America* and AHAM Verified assures you that the Cube has gone through rigorous independent testing to provide better air quality in your home.
You can control your Cube remotely and monitor your air quality on your smartphone through your SmartThings App. The Cube is also voice-enabled for voice assistants and comes with Filter Life notification alerting you to when it's time to change your True HEPA filter.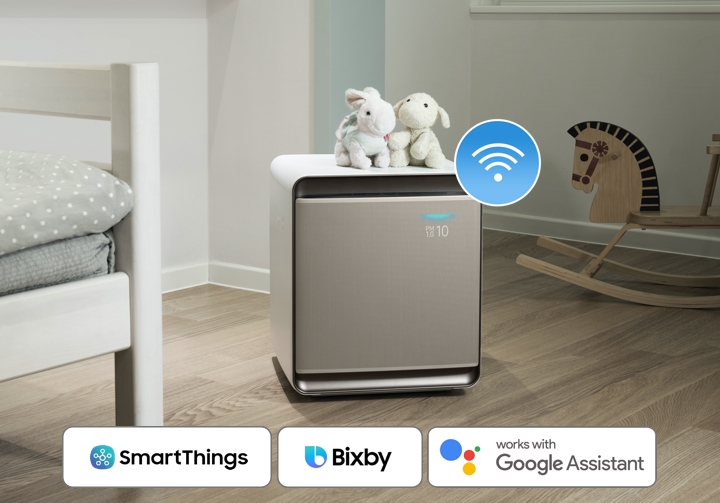 Energy-friendly
Not only is the Cube easy on your ears, it's easy on the environment. Our Energy Star certification ensures industry standard efficiency levels for the Cube, so you can be sure it's not just cleaner air but cleaner energy.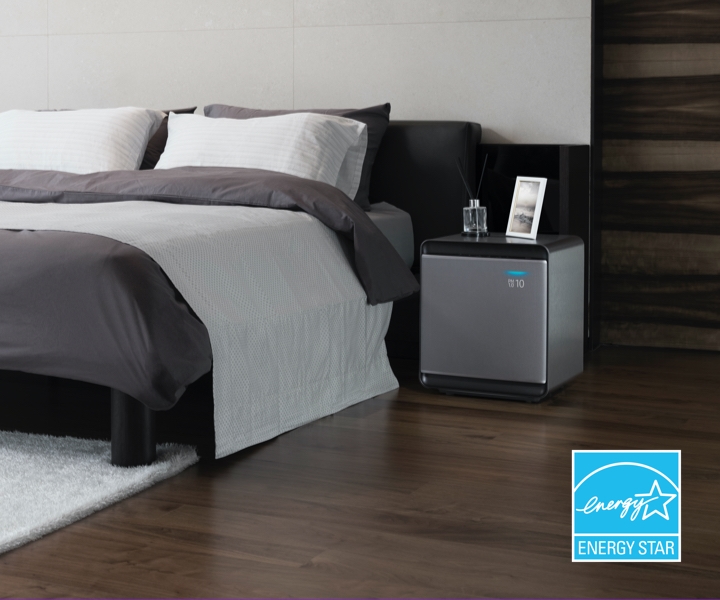 *The certified Asthma & Allergy Friendly Mark is a Registered Certification Mark of the Asthma and Allergy Foundation of America and Allergy Standards Ltd