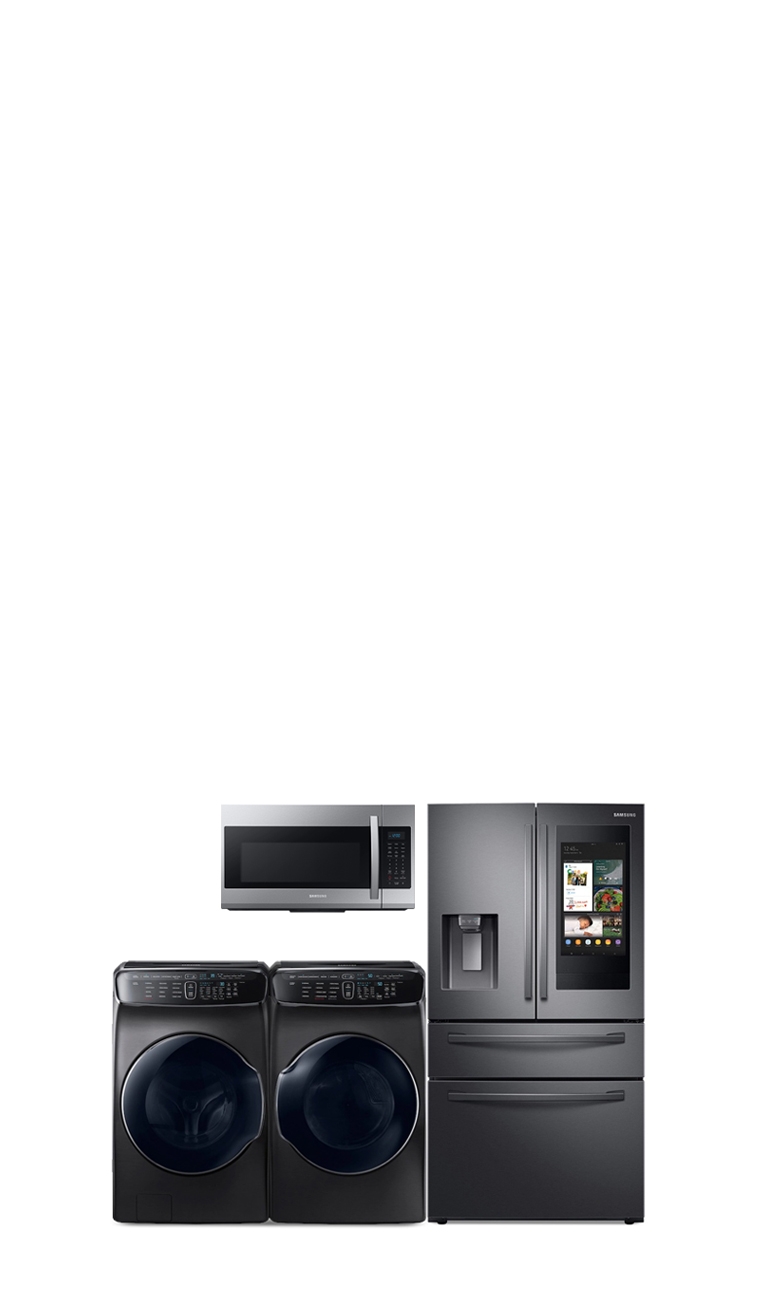 Get up to an extra 25% off select home appliances for a limited time
Shop select refrigerators, microwaves, washers and dryers and save up to an extra 25% with this exclusive, limited-time discount, just for Samsung Discount Program members. Additional discount seen in cart.
*
Samsung.com sign in required for purchases and some programs may require additional verification of your program affiliation during purchase.
Show More
*
Samsung.com sign in required for purchases and some programs may require additional verification of your program affiliation during purchase. The prices and special offers shown are being provided exclusively for users registered to Samsung's Discount Program using their qualified email id or an email id verified by ID.me using their qualified group affiliation, and you agree to the terms on using an authentic email address registered under your name. All prices are available for a limited time only, and cannot be combined with any other offer. These prices are not available at retail locations or online sites other than this site. If a verified user requests a retailer to match a price available to the verified user through the Samsung Discount Program ("Program"), or shares the pricing or offer on any third-party website or with anyone who is not authorized to receive such pricing or offers, the verified user and/or the verified user's participating company may be subject to removal from the Program, at Samsung's sole discretion. The prices and all other terms and conditions associated with the Program and
Samsung.com
are subject to change at any time without prior notice. There is a purchase limit of two (2) products per product category, per email address and/or shipping address within any Calendar year period to avail this special pricing and benefits. You might be redirected to ID.me during purchase to confirm your eligibility and affiliation to qualified groups like Military, Government, First Responder, Medical, Nurse, Student or Teacher. ID.me privacy policy.
Show Less