Routine Refrigerator Maintenance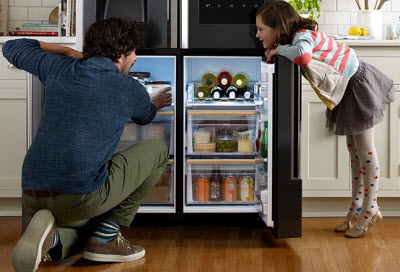 Refrigerators need love too. Your refrigerator keeps your drinks cold and your food fresh. So you should do your best to keep your fridge fresh and clean. That means not leaving fishy leftovers from last week in there. Check out these routine refrigerator maintenance tips and tricks to make sure your fridge feels the love.
Immediately After a Spill
Don't wait! Clean spills immediately. Seriously, do it now.
They'll never be easier to clean than they are right now, and it's the best way to prevent odors and bacteria from setting up shop in your fridge.
You'll thank yourself later when your fridge stays nice and tidy.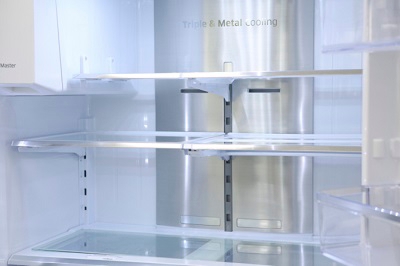 Daily
The best type of daily maintenance for your fridge is to throw out expired items. These are the largest sources of odors. And if left for too long, they can leave a lasting odor even after the item is removed. If it looks or smells like something you're never going to eat, toss it. You don't want that smell taking over your fridge or other food.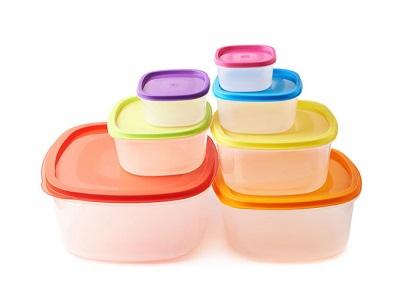 Every Other Week
Produce markets toss their food after awhile if nobody buys it. The ice maker is the same way. You should toss out the ice occassionally, even if it never gets dispensed. This keeps the ice fresh, just like the produce market. If you don't do this, ice can clump together and may not dispense properly.

So make time every other week or so to dump your ice out so the ice maker can start making it fresh. If you work Monday through Friday, Sunday night is a good time to do this.

If you have a garbage disposal, dumping the spare ice in the sink and grinding it down can help keep your disposal clean as well.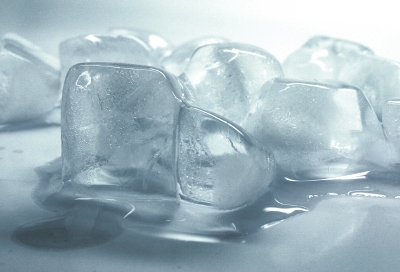 Monthly
Every month it's a good idea to give your fridge a once-over, looking for any spills or crumbs which may have been missed. If you don't see anything, great! Save cleaning for later. But if you do see something to clean, now's a good time to take care of the most obvious stuff.
See our guide on cleaning the refrigerator for more details.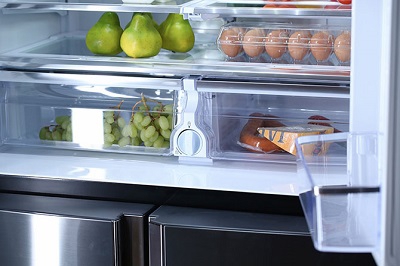 Twice a Year
The refrigerator includes a water filter indicator which runs on a six month timer. The filter is rated for an average of 300 gallons, which is about how much an average household uses in 6 months, but this can vary depending on how hard the water is, as well.
You'll know your filter needs replacing when water dispenses very slowly, but is perfectly fine with the filter removed.
Even before reaching that point, it's a good idea to just replace the filter every six months, like clockwork. If you remember to reset the indicator each time, it will remind you when six months is up!
Oh, and be sure to always use Samsung brand filters. Using anything else could damage your fridge.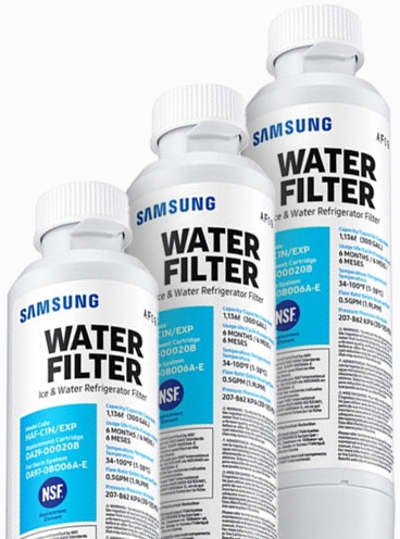 Annually
Alright, it's Spring (or whenever), and cleaning season is here. It's a great idea to give your fridge a thorough cleaning. Yearly deep cleaning is the minimum recommendation. The cleaner you keep your fridge, the better.
To perform a thorough cleaning, first remove all the shelves, drawers, and bins, cleaning between and behind them, and the rubber seals as well.
Next, be sure to clean the outside, and then move the fridge out and clean behind and underneath it, and brush any dust off the back. Before moving the fridge, raise the leveling legs, and lower them again after moving it back.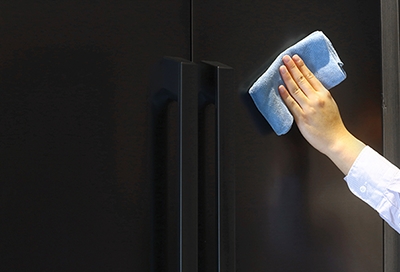 How would you like to contact us?
Give us a call 1-800-SAMSUNG (1-800-726-7864)
Mon – Fri: 8AM to 12AM (EST) Sat - Sun: Closed Printer support visit: hp.com/support/samsung
Chat with us
Live Chat support with a Samsung Care Pro.
24 HOURS 7 DAYS A WEEK
Help with your order
Send us your inquiry and we will respond within 24 hours.
1-800-SAMSUNG Mon – Fri: 8AM to 12AM (EST) Sat - Sun: Closed Request a call
home-appliances|refrigerators|4-door-flex