Commonly asked questions about Samsung Pay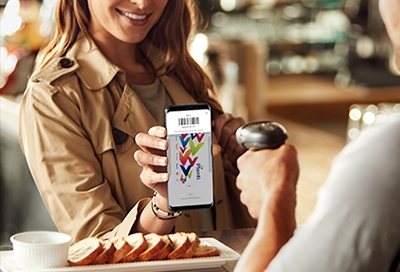 Samsung Pay is a convenient and secure way to pay using your phone. And it's accepted at more places than any other mobile payment service out there, so you can feel free to leave the wallet at home.

General Samsung Pay frequently asked questions
Samsung Pay transactions are authorized with a PIN, fingerprint, or iris scan. After repeated failure to authenticate, Samsung Pay will erase all card data. Also, each transaction uses a random token instead of the actual card number, which means no real information from the original card or account is shared by Samsung Pay. Finally, using Samsung Knox technology, the phone is constantly monitored for signs of malicious attacks or vulnerabilities. Even if the phone is ever compromised, card information is still safely encryped within a separate, secure data vault. If your device is ever lost or stolen, you can remotely lock or erase Samsung Pay data using Find My Mobile.

Tokenization is a method of protecting payment card information by substituting the card's number with a unique alphanumeric identifier, generated using proprietary algorithms. The unique identifier, or token, is then used for sending the transaction to the card's payment network, where it is decrypted and the transaction is authorized. The actual card number is stored in a secure vault (with the payment processor or bank), and does not reside on the merchant's or Samsung's systems.

Tokenization is being used to reduce security risks inherent in the collection and transfer of highly sensitive data between merchants and the card's payment network. Tokenized data is not mathematically reversible, and is useless unless you have the original key used to create the token, limiting the chance of your payment information being stolen or compromised.

The transaction is seamless and requires no changes on the part of the merchant or consumer.
Is Samsung Pay available to non-Samsung users?
Samsung Pay is available exclusively to users with a compatible Samsung device. Gift cards can be sent from Samsung Pay to non-Samsung users.
What differentiates Samsung Pay from Apple Pay or Android Pay?
Both Apple Pay and Android Pay rely on Near Field Communication (NFC) technology to make contactless payment. These services are limited to merchants with NFC-enabled payment terminals. Merchants are required to upgrade to a new payment terminal with NFC capabilities in order to accept Apple Pay or Android Pay. Samsung Pay, on the other hand, uses both NFC and Magnetic Secure Transmission (MST) technology, making it work with nearly all current payment terminals. Some payment terminals may require software updates.
Frequently asked questions about using Samsung Pay
Can a corporate card be used with Samsung Pay?
With very few exceptions, corporate card issuers do not allow their cards to be used with a mobile wallet. Contact your card issuer at the number printed on the back of the card for details on their specific policies.

Can I use a U.S. Samsung Pay device to make payments when traveling abroad?
If the card issuer allows the physical card to be used abroad, then Samsung Pay should work as well. The same currency exchange rates and fees will still apply. For further details, contact the card issuer.

How long does it take to activate my card?
After your card is added to Samsung Pay, it will be activated by the payment card network (e.g., Visa, MasterCard, or American Express) and the card issuer (e.g., Bank of America, Citibank, or U.S. Bank). On average, activation will take place 5–10 minutes after any additional verification requirements have been met, such as entering your one-time password (OTP). During that time, you will be unable to use your card in Samsung Pay. Your card will display a notice and you will receive a notification when the card has been activated.

Note: An active internet connection is required to add a card in Samsung Pay.
Can I use a case on my device and still use Samsung Pay?
You can use Samsung-approved cases or covers on your phone with Samsung Pay. If you are using a third-party (non-OEM) case or cover, you may experience issues when attempting to make a payment. This is generally encountered with a very thick case or cover obstructing the communication between the phone and payment terminal. You may experience issues with third-party cases or covers when verifying your identify using your fingerprint. Be sure the case or cover is not blocking the Home key, preventing the sensor from reading your fingerprint. If you are experiencing issues when making a payment with Samsung Pay, remove your case or cover from the device and try again.
If I reset my device, what happens to my Samsung Pay service?
When performing a factory data reset, all payment information in Samsung Pay will be deleted. You will need to set up and add your payment card information into Samsung Pay again after your device has been reset.

Important: The Samsung Pay app will need to be re-downloaded after a factory reset on Galaxy S8 and up.
If I send my device in for repair, will I need to reset Samsung Pay?
If you have sent your device in for repair, all payment information in Samsung Pay will be deleted. You will need to set up Samsung Pay and add your payment card information again.

Important: Please retain gift card confirmation emails in the event you need to re-add cards to Samsung Pay.
What should I do if I lost the card that I've added in Samsung Pay?
Samsung Pay shows your card to be invalid if you have suspended or frozen your card with the card issuer. Newly issued cards will need to be added in Samsung Pay.

If your payment card has been lost, misplaced, or stolen, please contact the card issuer immediately. Some card issuers will allow you to report the card as lost or stolen via their website, while others require a phone call.
Do I need to have an active internet connection for Samsung Pay to work?
Samsung Pay requires an active internet connection when adding or removing a payment card and to download transaction history. You can connect via a Wi-Fi network or using your mobile data connection. When you are using Samsung Pay to make a purchase, no internet connection is needed. However, some networks will limit you to 10 transactions during a period without internet access, after which Samsung Pay will require an active internet connection. We recommend connecting to the internet at least once per day to ensure Samsung Pay stays up-to-date.
Can I continue to use my physical payment cards if I remove them in Samsung Pay?
Deleting a payment card from Samsung Pay will only remove the payment information, including the token (digital card number), from the device. Your physical card will remain active. If you want to cancel your card, please contact the card issuer.
Why is the card image in Samsung Pay different than my physical card?
The payment card displayed in Samsung Pay may not match your physical card. In those instances, Samsung Pay will use a graphical representation of your card. You can determine your card is accurate by verifying the following information matches your physical card: the card network (i.e., Visa, MasterCard, or American Express), the card issuer (e.g., Bank of America, Citibank, or U.S. Bank), and the last four digits of your card.
Other answers that might help
How would you like to contact us?
1-800-SAMSUNG 8 AM - 12 AM EST 7 days a week IT/ Computing - 8 AM to 9 PM EST Mon to Fri

Call Us
Want help right away?
Email as a contact option was discontinued as of April 3rd, 2019. Please contact us via Live Chat for a faster response.
Give us a call 1-800-SAMSUNG (1-800-726-7864)

Mobile Support 8 AM - 12 AM EST 7 days a week

Home Electronics & Appliance Support 8 AM - 12 AM EST M-F 9 AM - 6 PM EST Sat, Closed Sunday

IT/Computing Support 8 AM - 9 PM EST, Mon - Fri Closed Sat-Sun