Galaxy Note4: Can I increase the call volume on my Samsung Note??
Last Update date :
Oct 07. 2020
Adjust Volume During Calls
NOTE: Screens and settings available may vary by wireless service provider and software version.
Your device has several features that let you adjust the volume and improve the audio quality of phone calls.
The most direct way to adjust volume while on an active call is with the Volume keys on the side of the device.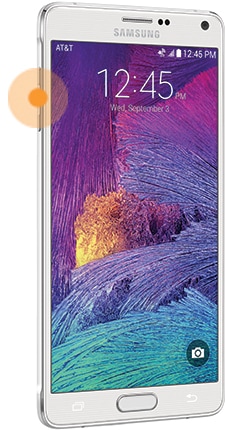 You can also increase the overall volume level during a call.
1
Touch to hide the keypad.
2
Touch More options > Extra volume.
If the volume level is still not satisfactory, you can turn off noise reduction. 
1
Touch More options > Settings.
2
Unmark the Noise reduction checkbox to turn off the feature.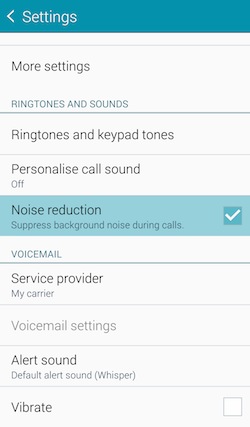 3
Touch the contact photo in the top left corner to return to the call screen.
You can personalize audio quality to suit your hearing needs, and even turn these features on or off while on an active call.
1
From the Home screen, touch Apps > Phone.
2
Touch More options > Settings.
4
Touch Personalize call sound and choose one of the following audio adjustments:
• Adapt sound: Take a brief hearing test to determine which tones you have trouble hearing. Adapt sound can help during calls and when you are playing music or videos on your device. See below for more information on setting up Adapt sound.
• Soft sound: Plays a softer sound when the other party is in a noisy environment.
• Clear sound: Plays a clearer sound when the other party sounds unclear or muffled.
Please turn off the Extra volume feature and disconnect any earphones prior to using the personalized call sound option. To turn on your personalized call sound while on an active call, touch More options  > Personalize call sound. 
NOTE: To access call settings from the Home screen, touch Apps > Settings > Call.
The first time you choose Adapt sound in the Personalize call sound settings, the device will guide you through customizing optimal audio. 
1
Before starting, close all multimedia applications, find a quiet environment, and have compatible earphones connected. Touch Start to begin.
2
The device will play a beep. Touch Yes if you hear the beep, or if you cannot hear it, touch No. The progress bar shows how much of the test you have completed.
3
When the test is complete, the results will be displayed for both your left and right ears. You can see the improvement in the audio with Adapt sound turned on (orange line) versus with it turned off (blue line).
4
Touch Preview to listen to a sample of music in both Original and Personalized form.
5
Touch Customize to manually adjust your test results by touching + or -.
6
Scroll down to select the audio features that should use your Adapt sound settings: Call sound, Music sound, and Video sound.
7
Touch Frequently used side and choose whether you generally hold your phone to your Left ear or Right ear.
8
Touch Done when you are finished.
Please answer all questions.