How Do I capture screenshots on my Samsung Galaxy Tab?S 10.5?
Last Update date :
Nov 23. 2020
Capture Screenshots
You can capture screenshots by pressing the
Home

key and the
Power/Lock
key simultaneously until a white border flashes around the edges of the screen. The screenshot will be copied to the clipboard and saved to the Screenshots folder in the Gallery.
Use Motions
Your device supports a "palm swipe to capture screenshot" gesture. From the Home screen, touch
Apps
>
Settings
>
Motions
. Touch the slider to turn
Palm swipe to capture
on
.
You can capture a screenshot by touching the edge of the screen with the side of your hand and swiping across from left to right, or vice versa.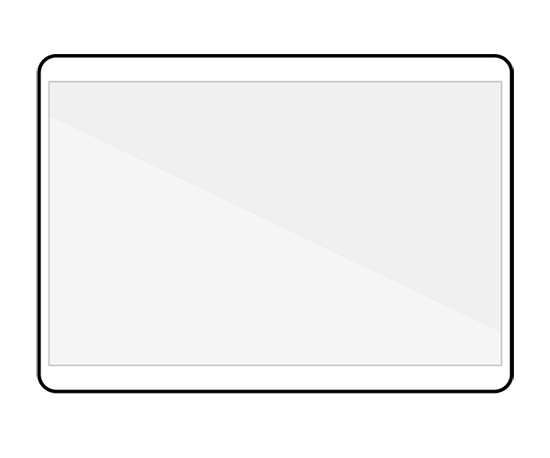 The screenshot will be copied to the clipboard and saved to the Screenshots folder in the Gallery.
View Your Screenshots
1. To view a screenshot immediately after you capture it, open the Notification Panel by swiping from the top of the screen to the bottom and touch
Screenshot captured
. To view your screenshots at any time, from the Home screen, touch
Apps

>
Gallery
>
More Options
>
Album
>
Screenshots
.
2. Touch the desired screenshot.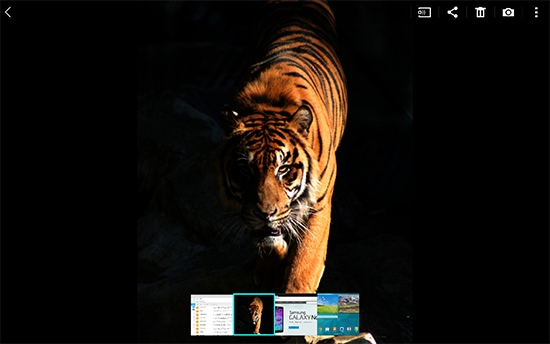 3. When viewing the screenshot, the following icons are available at the top of the screen:
•
Change player
: View the screenshot on a nearby compatible DLNA® enabled device.
•
Share via
: Share the screenshot using one of the available options. Sharing options vary based on applications installed and features turned on.
•
Delete
: Delete the screenshot.
•
Camera
: Open the Camera application.
4. Touch
More options

for the following options:
•
Edit
: Edit the screenshot.
•
More info
: View technical information about the screenshot, such as its size.
•
Copy to clipboard
: Copy the screenshot to the device clipboard for pasting into other applications. • Studio: Open the screenshot in Studio.
•
Crop
: Crop unwanted areas out of the screenshot.
•
Rename
: Rename the screenshot.
•
Slideshow
: Start a slideshow of the screenshots in the folder.
•
Set as
: Set the screenshot as a Contact photo, Home screen wallpaper, Lock screen wallpaper, Home and lock screens wallpaper, or Google™ Photos Wallpaper.
•
Print
: Print the screenshot to an available printer via a wireless network, Wi-Fi Direct®, or a USB cable.
•
Settings
: View and edit Gallery settings. View accounts available for syncing with the Gallery and select when syncing should occur. Turn on buddy or face tagging.
You can delete, edit, or share screenshots from the Notification Panel. Touch Screenshot captured with two fingers slightly separated, and swipe down to expand and display all options.
Please click the submit button below to share your feedback with us. Thank you for your participation.
Please answer all questions.