What is the Shot & more camera mode on my Samsung Galaxy S5 and how Do I use it?
Last Update date :
Dec 23. 2020
Shot and more can be used to take a series of photos that you can then modify with various effects to create a single optimal photo. Follow these steps to use Shot & more.
1. From the Home screen and then touch Apps.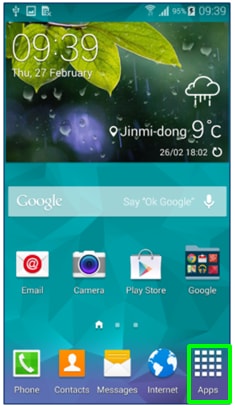 2. Touch the Camera app (you may need to swipe left or right first to locate it).
3. Tap on Shot & more.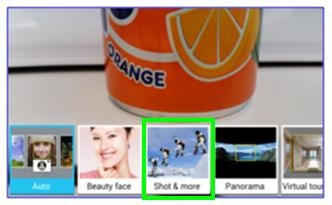 4. Tap OK.
5. Tap on the Camera icon to take a picture. The camera will take a series of photos.
6. Select the feature you would like to use to edit your photo. Some features may not be available if they don't apply. (For example, Best Face will not be available if your photo does not include any human faces).
Details on each of the features are below.
Best photo: take a series of photos and then save the best one. To view other photos in the series scroll left or right. Your device will recommend a photo from the series (marked with a Crown symbol) but you're free to select a different one.
Best face: take multiple group shots at the same time and combine them to create the best possible image.
Drama shot: take a series of photos and combine them to create an image that shows motion trails.
Eraser mode: erase moving objects in the background from a series of pictures.
Panning shot apply an effect to the subject's background that makes the subject appear to be moving fast.
Please answer all questions.