HW-K450: How Can I mount my 300W 2.1 Ch Flat Soundbar HW-K450 to the wall?
Last Update date :
Nov 23. 2020
Installation Precautions
● Install on a vertical wall only.
● Check the strength of the wall. If the wall is not strong enough to support the unit, reinforce the wall or install the unit on a different wall that can support the unit's weight.
● Connect cables from the unit to external devices before you install it on the wall.
● Make sure the unit is turned off and unplugged before you install it. Otherwise, it may cause an electric shock.
Mounting the Soundbar to a Wall
1.
Place the
Wall Mount Guide
against the wall surface. The Wall Mount Guide must be level and if your TV is mounted to the wall, install the soundbar at least 2 inches (5 cm) below the TV.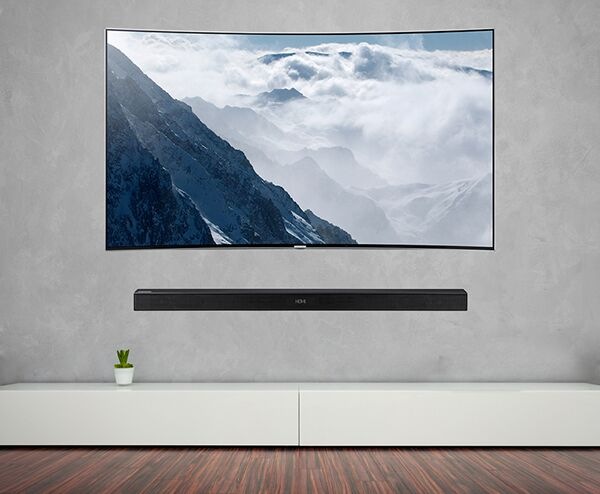 2.
Align the Wall Mount Guide's
Center Line
with the center of your TV (if you are mounting the soundbar below your TV), and then tape the Wall Mount Guide to the wall. If you are not mounting below a TV, place the
Center Line
in the center of the installation area.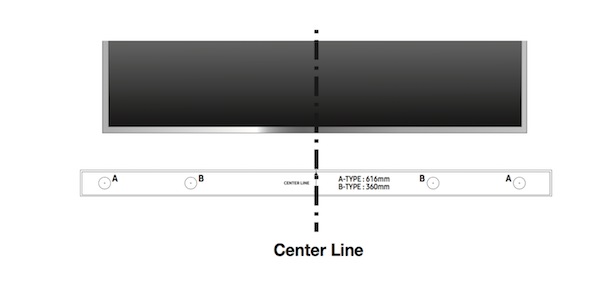 3.
Push a pen tip or sharpened pencil tip through the center of the
B-TYPE
images on each end of the Guide to mark the holes for the supporting screws, and then remove the
Wall Mount Guide
.
4.
Using an appropriately sized drill bit, drill a support screw hole in the wall at each marking.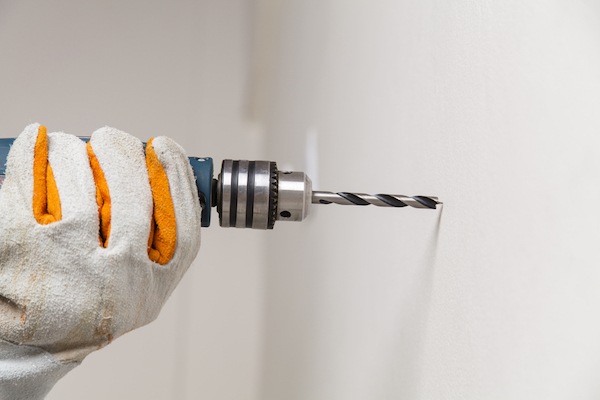 5.
Push a screw (not supplied) through each
Holder-Screw
, and then screw each screw firmly into a support screw hole.
6.
Use the two
screws
(
M4 x L14
) to attach both
Bracket-Wall Mounts
(left and right) to the bottom of the soundbar. Make sure to align the bumps on the soundbar to the holes on the brackets.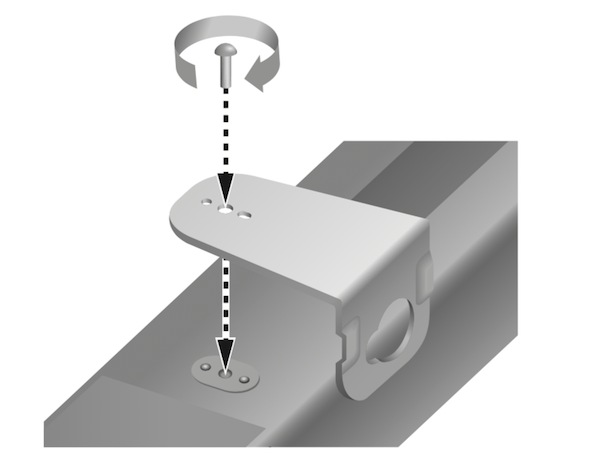 7.
When assembling, make sure the hanger part of the bracket-wall mounts are located behind the rear of the soundbar.
8.
The left and right mounts are different shapes. Make sure to position them correctly.
9.
Install the soundbar with the attached bracket-wall mounts by hanging them on the holder-screws on the wall. Slightly tilt the soundbar to insert both holder-screw heads into the bracket-wall mount holes. Push the soundbar in the direction of the arrow to make sure both sides are firmly fixed.