How do I Set Up Samsung Pay?
To download, install, and set up Samsung Pay, follow the instructions below.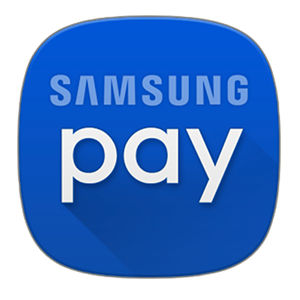 Download and Install Samsung Pay
On compatible devices, a Samsung Pay shortcut will be preloaded, allowing you to download and install the app.
Navigate to and touch Apps > Samsung Pay.


To download the necessary files, touch INSTALL.


To update the app, touch INSTALL.


To open Samsung Pay, touch OPEN.

Set Up Samsung Pay
Navigate to and touch Apps > Samsung Pay.


Enter your Samsung account info. Then, touch SIGN IN.


If you do not have a Samsung account, create an account by touching Sign up.

Review the Samsung Pay Terms of Service. Then, touch AGREE TO ALL.


To assign your fingerprint as the verification method, touch USE FINGERPRINT.


If you have not registered your fingerprint on your device, you will be given a chance to do so.

To assign a four digit Samsung Pay PIN instead of using your fingerprint, touch Skip and use Samsung Pay PIN.

If you do not have a Pattern, PIN, or Password lock set up, you will be required to set one up.


To register your fingerprint, place your finger on the Home button. After the device detects your finger, lift it up and place it on the Home button again. Repeat this action by moving your finger upwards or downwards until the fingerprint is registered.


For best results, keep your finger flat against the Home button and lift it up at a moderate speed. The fingerprint sensor is sensitive to moisture, so make sure both the sensor and your hands are dry.

To verify your fingerprint, touch the Home button with the registered finger.


You can now add your payment cards and use Samsung Pay.

Add a Card to Samsung Pay
1. Navigate to and touch Apps > Samsung Pay.

2. Navigate to and touch ADD > Add a credit card or debit card.

3. Align your payment card inside the frame. Samsung Pay will automatically detect the card number and expiration date.

If your device cannot detect the card information, touch Enter card manually.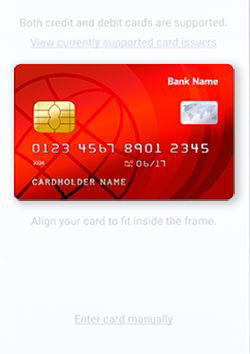 4. Enter any remaining required information. Then, touch NEXT.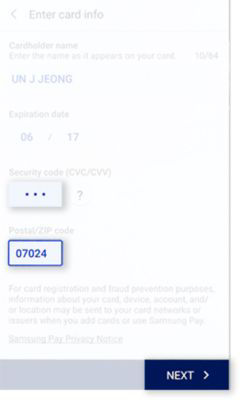 5. Review the Terms of Service. Then, touch AGREE TO ALL.

6. To authenticate your identity, touch the desired verification method.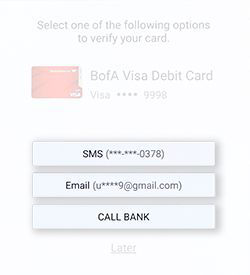 7. Enter the OTP (One Time Password). Then, touch SUBMIT.

8. Enter your signature. Then, touch SAVE.
9. To complete the process, touch DONE.

Other answers that might help
How would you like to contact us?
1-800-SAMSUNG
(1-800-726-7864)
Mon - Fri : 8AM -12 AM (EST) Sat - Sun : 9AM -11 PM (EST)
24 hour support available for mobile devices
1-800-SAMSUNG Mon - Fri : 8AM -12 AM (EST) Sat - Sun : 9AM -11 PM (EST)