[TV SUHD KS Series] How to start Picture Test?
Last Update date :
2020-11-20
Step 1. Press the Home button on your Samsung Smart Control, to access the Home Screen.
Start Picture Test is to determine if the problem is caused by the TV.
The Start Picture Test displays a high definition picture you can examine
for flaws or faults. When the TV has trouble with the picture,
these steps may help resolve the problem.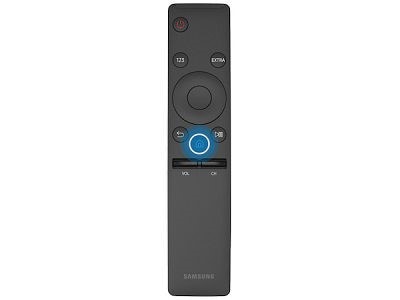 Step 2. Using the directional pad on your remote, navigate to and select Settings.
Step 3. Select Support.
Step 4. Select Self Diagnosis.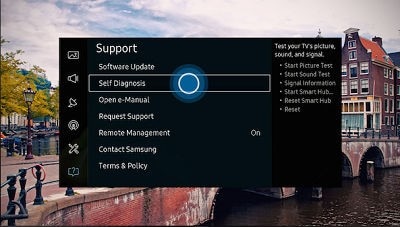 Step 5. Select Start Picture Test.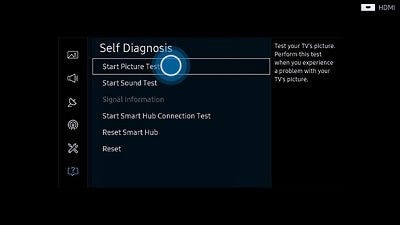 Step 6. Select OK to start Picture Test.
Step 7. Look at the screen for any problems (5 sec).
Step 8. Select Yes to continue with test, otherwise select No. To view the screen again, select Show Again.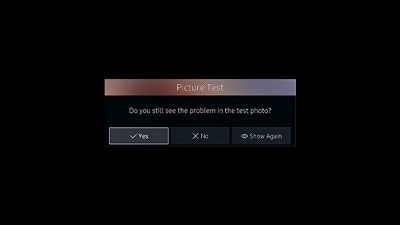 Step 9. After a series of 3 Picture Tests, if there is a problem, you will be asked to contact Samsung Call Center. Be ready to provide the on-screen information to the support agent.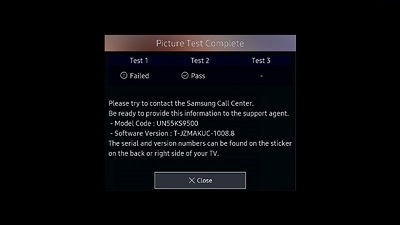 •
If the test picture is displayed properly, there may be a problem with
an external device.Please check the connections.
•
If the problem persists, check the signal strength or refer to the external
device's user manual.
Please answer all questions.