What to do if Samsung TV shows WPS error?
Last Update date :
2022-08-01
Wi-Fi Protected Setup (WPS) is a feature supplied with many routers. It is designed to make the process of connecting to a secure wireless network from a computer or any other device easily.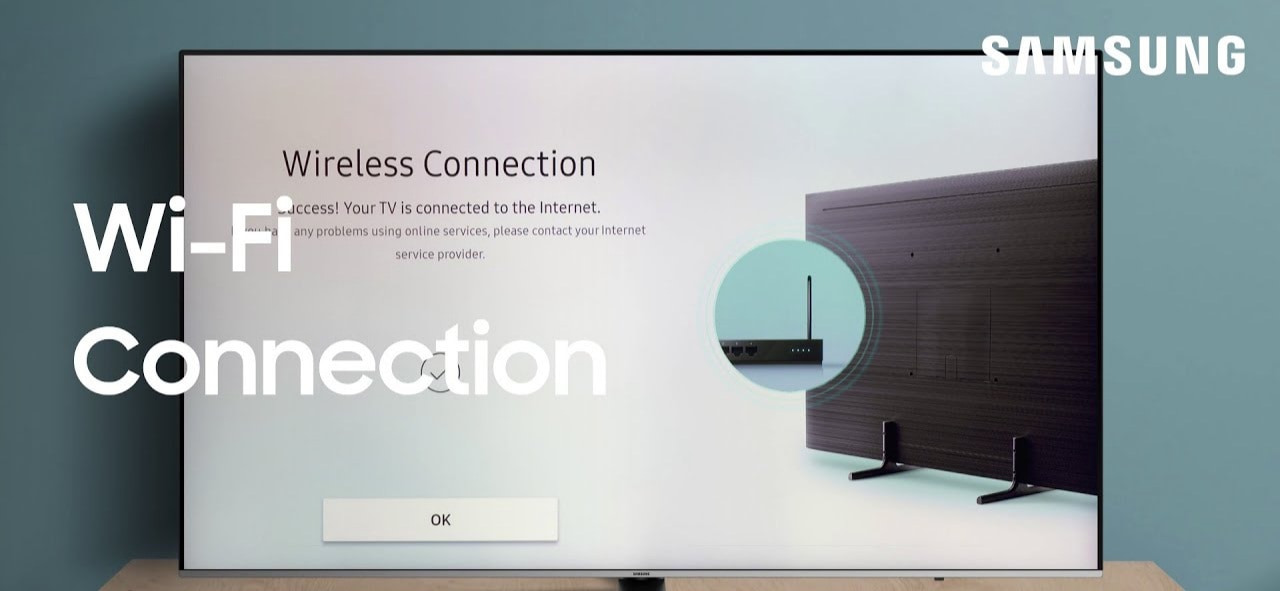 This steps will help you check your equipment to solve this issue:
1
Check in your router its WPS button
Commonly, the WPS button is found at the back side of the router. Please check the router's user manual on where to find it.
2
Using WPS network connection in your Samsung TV
There are times when you search for available Wifi networks and your TV cannot find anything. You will be left with an option to use the WPS connection method. Go to the network type in your TV settings to set it up.
Follow the bellow steps to set up a WPS connection:
Press the Home Button icon on your remote control.
Select Settings > General > Network.
Open Netwrok Settings > Network Type.
Select Wireless > Wireless Connections.
Scroll Down and press Use WPS.
Press the WPS button on your wireless router to establish a connection.
Once a successful connection is made, press ok.
Note: Most routers have a LED light  that flashes while the connection is establishing.
If the WPS connection fails, try the following steps:
Make sure that the router's WPS feature is enabled.
Move the router closer to the TV.
How to reset the TV
You can restore all TV settings to the factory defaults.

1
Open Settings> General> Reset.
2
The security PIN entry window appears. Enter the security PIN, and then select Reset.
Note: If the TV still is not detecting the router , please call our contact center and our helpful agents will assist you.
Please click the submit button below to share your feedback with us. Thank you for your participation.
Please answer all questions.