Sync your Samsung earbuds to each other
Last Update date :
Sep 16. 2023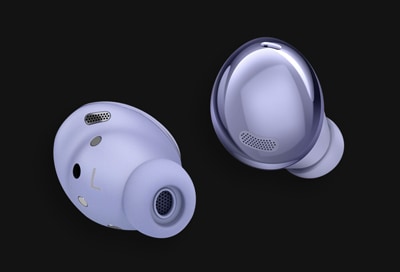 Even if your earbuds were out of sync by a millisecond, that could be enough to cause a headache. Luckily, coupling your earbuds could not be any easier. Just put both earbuds into your ears and they will connect to each other. It is really that simple.
Note: Information provided applies to devices sold in Canada. Available screens and settings may vary for earbuds sold in other countries.
Couple the two earbuds
Like we said, placing both earbuds in your ears will automatically pair them - they should be perfectly in sync. However, if you are having some trouble, we have a few tips for you right here:
If one earbud is removed from your ear, the coupling will be disconnected. For the Galaxy Buds, Galaxy Buds+, Galaxy Buds Live, or Galaxy Buds Pro, the earbud that is still inserted in your ear will automatically switch the sound from stereo to mono.
When the earbuds are not coupled properly, the earbud battery indicator light will flash red. To recouple them, remove the earbuds from the charging case and insert them again. Then, touch and hold both earbuds' touchpads for seven seconds or more while they are in the case. The earbud battery indicator light will flash green and return to its initial color. The earbuds will be coupled, and then you can try wearing them again.
If you are having trouble coupling a new pair of earbuds, check the Galaxy Wearable app to see if "Block touches" has been enabled by accident. Open the Galaxy Wearable app on the connected phone, and then tap the switch next to "Block touches" to turn it off.
If only one earbud is shown in the Galaxy Wearable app after self-coupling, follow any on-screen instructions. If the issue persists, service is required.
If you lost an earbud but still want to use the other one by itself, you can use the single earbud with the device it was previously paired to. However, some features may be unavailable. For purchase inquiries, visit a local Samsung Service Centre.
Please answer all questions.
The coding for Contact US > Call > View more function. And this text is only displayed on the editor page, please do not delet this component from Support Home. Thank you