Gear IconX (2016) - Use the touchpad (SM-R150)
Last Update date :
Oct 01. 2020
Touchpad
Play, pause, skip to the next track, control volume or answer a call with easy touch controls.
Caution: To avoid hurting your ears, do not apply excessive pressure to the touchpad with your fingertips. To avoid damaging the touchpad, do not tap it with anything sharp.
Note: The provided information refers to the accessories sold in Canada. The available settings and options may differ from accessories sold in other countries.
Tap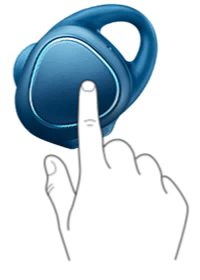 Tap the touchpad with your finger to play or pause music.
Double-tap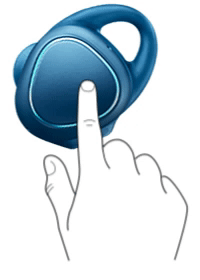 Double-tap the touchpad to skip to the next song during music playback, or to answer or end a call. During a call, double-tap the touchpad to answer a second call or to switch between the current call and the held call.
Tap three times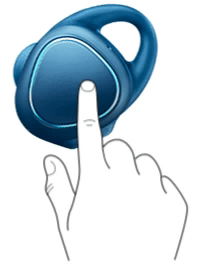 Tap the touchpad three times to skip to the previous song during music playback.
Touch and hold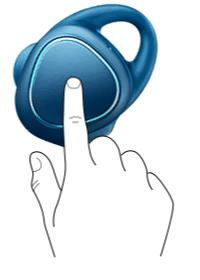 Touch and hold the touchpad for more than two seconds to hear the readout menus, reject a call, or turn off the microphone during a call. When you have a call placed on hold, touch and hold the touchpad for more than two seconds to end the current call and retrieve the held call.
Note: After accessing the readout menus, release the touchpad when you hear a desired menu to select it.
Swipe up/down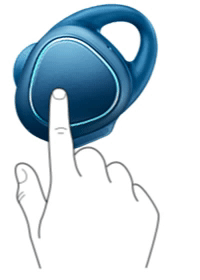 Drag your finger upwards or downwards on the touchpad to adjust the volume.
Note: The direction in which you wear the earbuds will affect the direction of your drag on the touchpad. Wear the earbuds correctly.