What is Samsung Pass and How to register Samsung Pass on my Note9?
Last Update date :
Sep 28. 2020
Samsung Pass allows you to sign in to your Samsung account, websites, or apps more easily and securely via your biometric data, such as fingerprints or irises, rather than entering your login information. To use this features, your device must be connected to a Wi-Fi or mobile network and you must sign in to your Samsung account.
The website sign-in feature is only available for websites that you access via the Internet app. Some websites may not support this feature.
How to register Samsung Pass
Before using Samsung Pass, register your biometric data to Samsung Pass.
1
On the Settings screen, tap Biometrics and security > Samsung Pass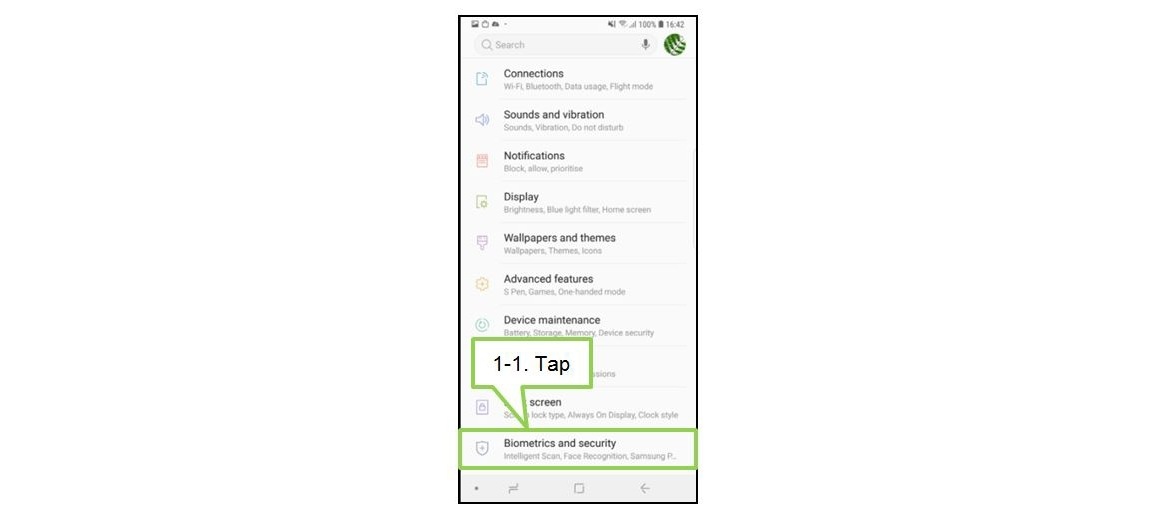 2
Enter your Samsung account ID and password and tap SIGN IN.
In case you already register Samsung account ID, enter the password only.
3
Tap FINGERPRINTS or IRIS and register your fingerprints or irises.
4
Scan your fingerprint or irises and tap NEXT to complete the Samsung Pass registration.
If the Add to Home screen option is ticked, the Samsung Pass icon will be added on the Home screen.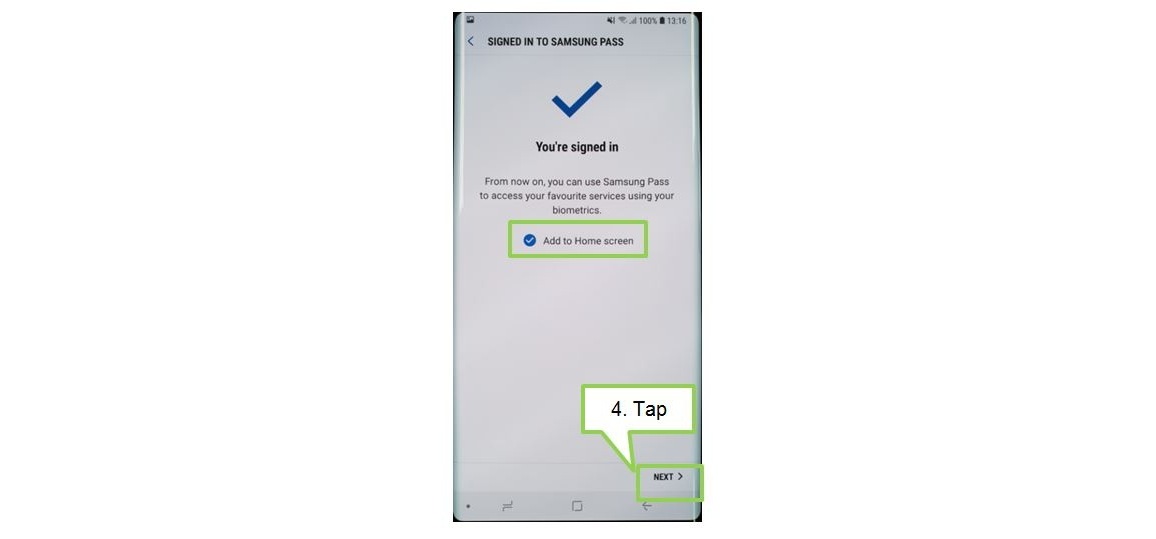 Screen Images are subject to change and for reference only. The above product description is only applicable to Samsung Galaxy Note9.
Notice: All functionality, features, specifications and other product information provided on this website including, but not limited to, the benefits, design, pricing, components, performance, availability, and capabilities of the product are subject to change without notice or obligation. Samsung reserves the right to make changes to this website and the product described herein, at any time, without obligation on Samsung to provide notification of such change.