How to Get the Most
from Your Home
Workout
Virtual Workouts: Ways to bring the gym home.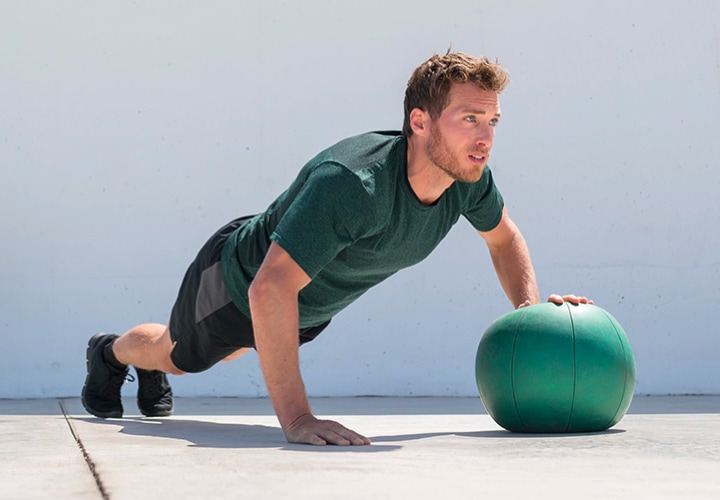 Find yourself spending a lot of time at home recently? Maybe you're working remotely, or building a side hustle from your bedroom.

Luckily, if it's not possible to get to the gym, that doesn't mean the end of exercise. We just need to get creative.

If the idea of home workouts unearths memories of your mum sweating it out in front of the TV to a dusty workout VHS, fear not. Neon leg warmers are emphatically banned.

Instead, our convenient virtual workout recommendations fuse exercise with technology for truly inspiring home training.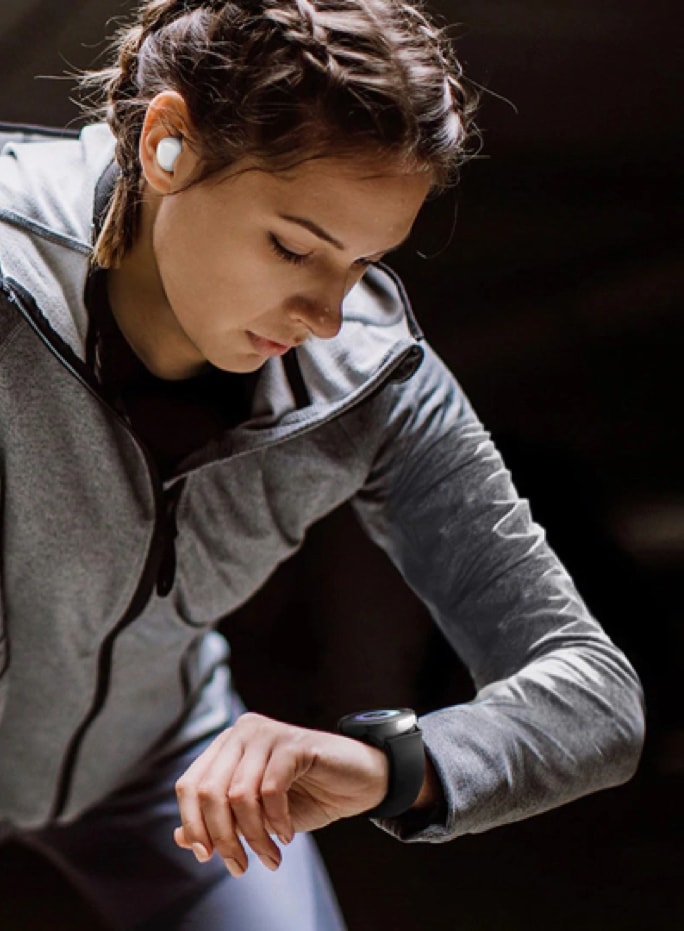 How to start working out at home
If you're new to home workouts, start with something simple like climbing the stairs.

Research shows stair climbing helps strengthen and tone your leg muscles. This keeps arteries flexible, allowing blood to flow more easily. Use your Samsung Smart Watch as a step counter and feel your body get stronger in a matter of days. Then move onto something more challenging.

A word on floor space, a luxury not all of us have. For an effective home workout, a simple 10 square feet of space is all that's required – similar to an estate car boot. This might mean rearranging your bedroom furniture, but it will be worth it.
The only bad workout is the one that didn't happen
Too busy? Too intimidated? Too unmotivated? Sworkit describes itself as a personal trainer app designed to help you stay in great shape no matter your fitness level.

Offering daily workouts, the app has an extensive range of fitness goals to help you keep focused – whether your aim is muscle gain, weight loss or increased endurance.

The app aims to make fitness a habit with workouts lasting between 1-90 minutes, making it compatible with the busiest lifestyles.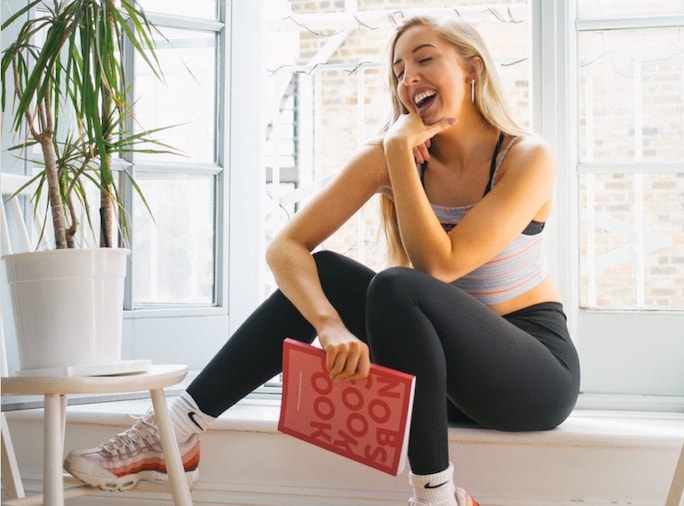 Home workouts that won't upset your downstairs neighbours
If you live in a house share or upper-floor flat, you might think virtual workouts are off the cards. Not the case. You can still work out at home and be considerate of others.

With a hefty dose of sarcasm, London influencer Lucy Mountain uses her Instagram squares to help people build a better relationship with their bodies. Her nobs home guide (short for no BS) is a game-changer. No jumping. No burpees. Happy neighbours guaranteed.

With 44 unique workouts designed to help you move in a way that best suits your body, you can tailor your own 12-week training programme – all within an app. Plus, you'll receive support from one of the most fun fitness communities on the internet.

Use yoga to transform your mind, body and spirit
Research shows yoga can help lower anxiety and stress – something we could all benefit from! DoYouYoga offers a wealth of home workout videos, from yoga and Pilates to exercises that promise better posture and core strengthening.

Filter through the hundreds of videos to find one that suits you. The 28-Day Yoga for Beginners programme is free to access for those looking to take their first steps, while former punk rocker turned hardcore yogi Raghunath leads the Men's 30-Day Challenge.

The app also sends you email reminders and virtual badges after accomplishing certain workouts to encourage persistence.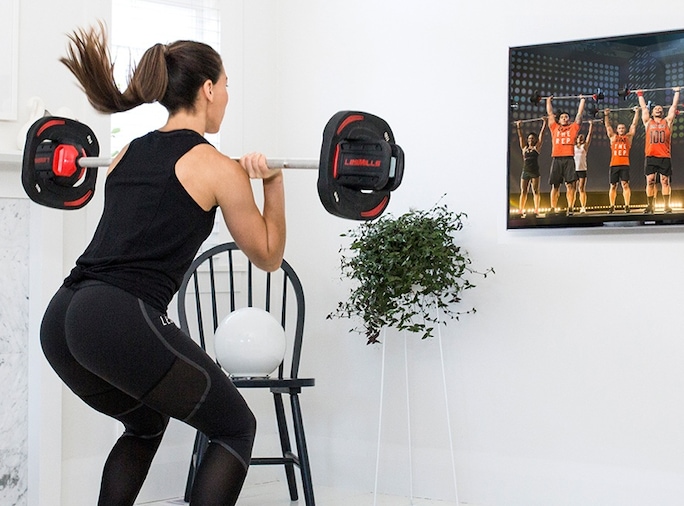 Virtual fitness groups to combat loneliness
Research shows the camaraderie of group fitness can be beneficial – and swapping the gym for home workouts doesn't have to mean forgoing that team bonding experience. Mirror, a New York-based start-up, launched its $1,500 interactive mirror in 2018. The machine streams live workout classes into your home.

Les Mills also offers virtual group classes identical to gym versions. Download workouts on Android and stream from your TV, laptop, mobile or tablet and see the class delivered by a world-class instructor.

Whether you want intense cardio exercise or something more relaxed, you're sure to find your perfect class. There are over 800 to choose from, with and without exercise equipment, and the social format helps keep you motivated.
Gamify your workout with VR
With a wealth of VR games available, it's easier than ever to inject a little fun into your fitness regime

Beat Saber is a rhythm-based workout game bundled into some PSVR headsets.

For intense cardio, try Box VR, which promises to condition arms and shoulders. Punch to the beat while listening to the heart-thumping rhythm of dance music and see how many calories you destroy.

Who said exercise can't be fun?

PT in your pocket
Missing those one-on-one PT sessions? Now's the time to make the most of supportive apps such as Samsung Health With core features like physical activity trackers, expert FAQs, free exercise programmes and more, it's basically like having a PT in your pocket.

Customise your news feed with daily health news, and keep your body in top condition with tips from professionals. Samsung Health links up to other apps such as Technogym and MyFitnessPal to ensure you get the most out of your virtual workouts.

You can even link up with friends and keep each other motivated with a registered Samsung account!

Whatever your fitness goals, a virtual workout could help you meet them.
It's time to work out smarter
Here's everything you need to get the most out of your workout routine