How to connect headphones to a Galaxy device without a 3.5mm headphone jack
There are several ways to listen to music through your headphones without a 3.5mm headphone jack. In fact, there are several benefits to the USB-C port on your device, including active noise cancellation to give you the best audio experience on the go.
You can charge your mobile at the same time as listening to music: use wireless headphones, a wireless charger or both. Find out more about wireless charging.

If your headphones have a 3.5mm headphone jack, you can use an adaptor to enjoy amazing audio quality. Simply plug in a USB-C to 3.5mm Adapter to your device, then your headphones into the adapter.
The Samsung USB-C Adapter lets you connect devices that use a standard 3.5mm audio plug to your USB-C devices. USB-C adapters can be bought from most electrical retailers as well as from the Samsung shop online.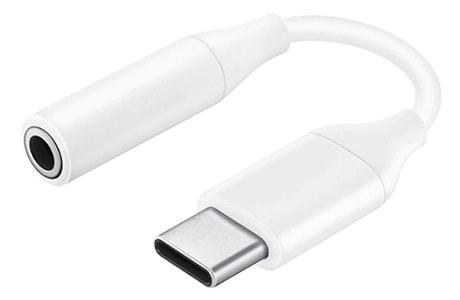 Wireless headphones, such as the Galaxy Buds, give you high-quality sound and easy, hands-free music control, with an instant connection to your Galaxy device.
The average battery life of Galaxy Buds after a full charge is up to 6 hours, but this varies dependent on usage. The Galaxy Buds case provides up to another 7 hours of battery life for Galaxy Buds when they are stored and charged between use. If you are in a rush to head out of the door, you can wirelessly recharge your Galaxy Buds for 15 minutes to get up to 1.7 more hours of play time.
If you are experiencing issues connecting your wireless headphones, you can find out more about how to connect them to your device.
Please note: Battery life will vary depending on usage.
If you prefer wired headphones, you can use the USB-C port on your device to plug in a pair of USB-C wired headphones. You can buy USB-C wired headphones from most electrical retailers or online from the Samsung shop.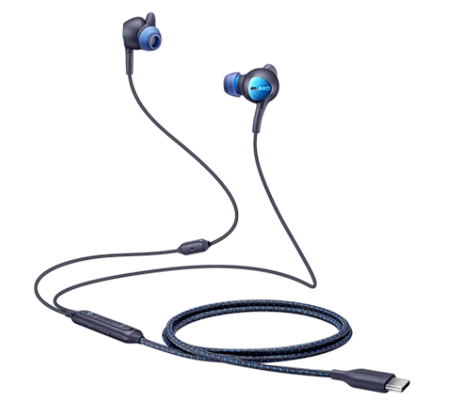 Please answer all questions.