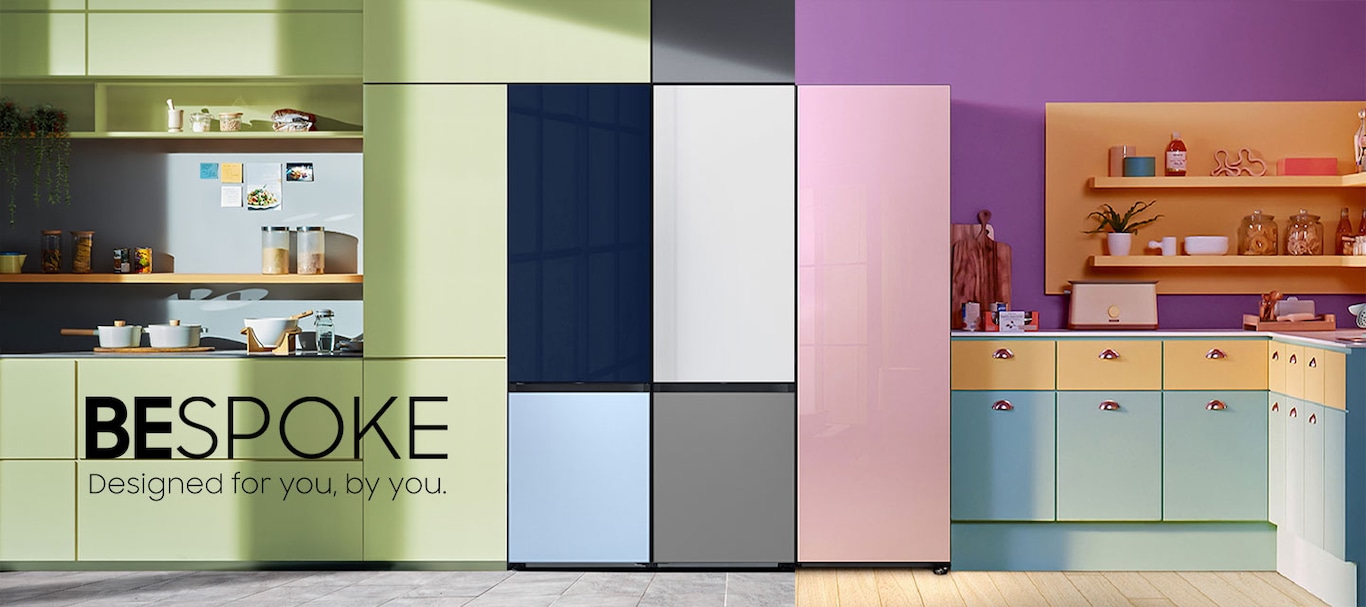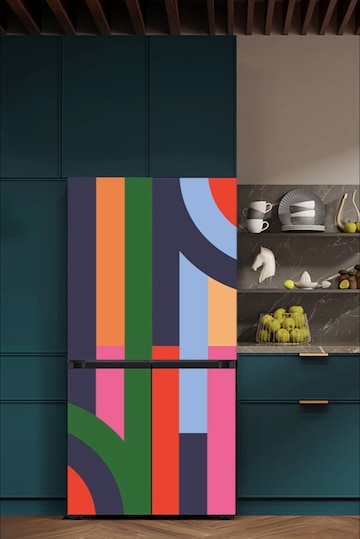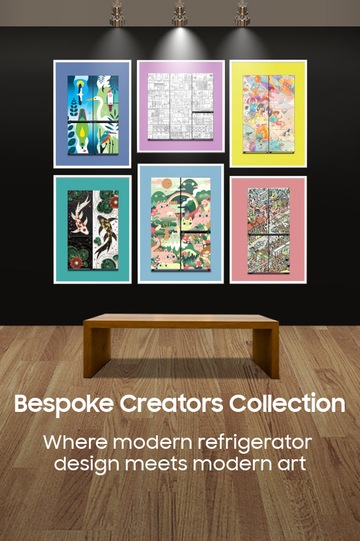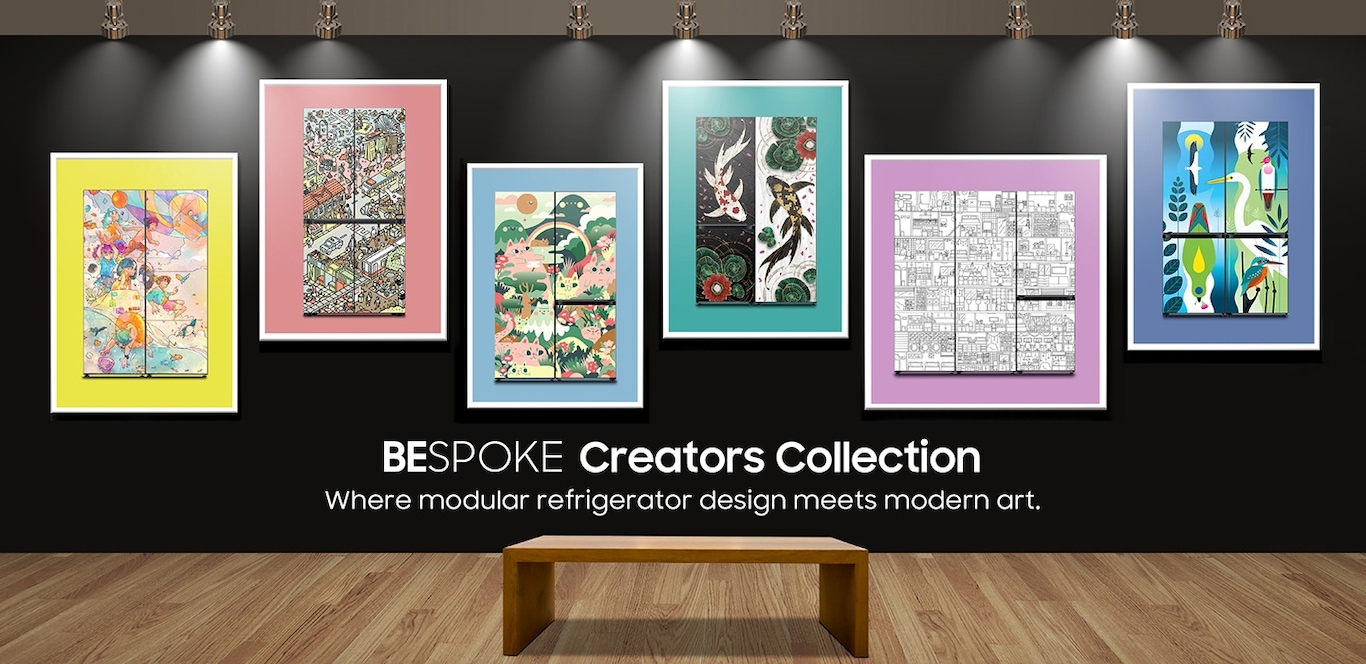 Begin your BESPOKE experience
Sign up to receive updates about BESPOKE and any of its special offers

Meet our newest BESPOKE Refrigerators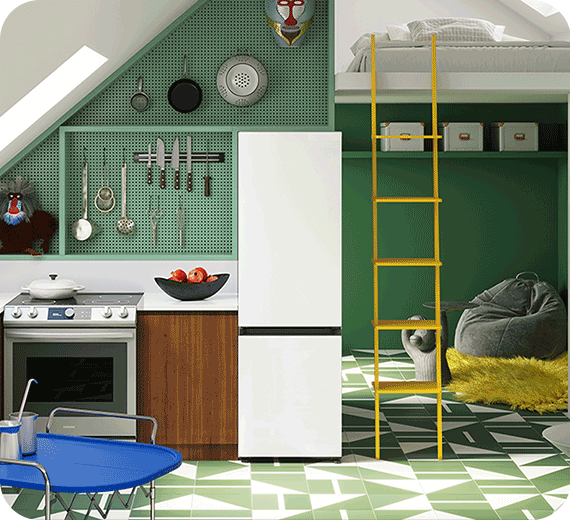 Customise your own BESPOKE
Create your perfect setup with our customisable colours and finishes.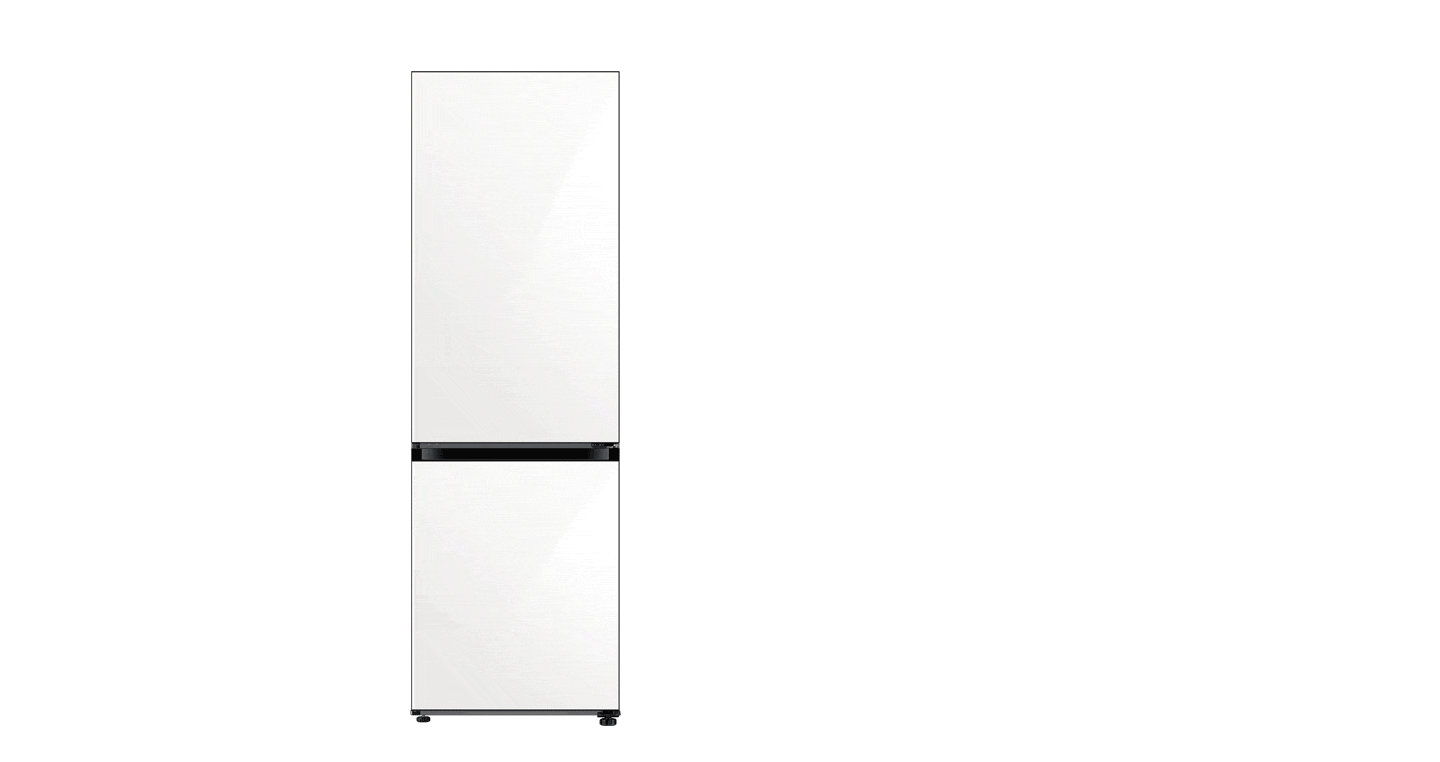 Introducing the fridge designed for you, by you
Create the refrigerator you've always wanted with the new Samsung BESPOKE Refrigerators. BESPOKE's modular design concept means you can now customise your fridge according to your taste, colour and storage preferences. Choose between a classic 4-Door Refrigerator, a simple Bottom Mount Freezer, a 1-Door Flex and a Bottom Mount Freezer or combine them in any permutations as you wish. There are no rules.
Sustainable configuration. The fridge that grows with you.
Samsung BESPOKE allows you to pick product types that match your changing lifestyle. You can start with a single unit and add a new BESPOKE module when the need arises. This beats having to replace the one you already own, effectively extending the lifecycle of the appliance.
BESPOKE colours vary by region.
More BESPOKE images available - in case you need inspiration
Samsung reserves the right to amend these terms and conditions without prior notice. Information is accurate at time of publish. All images shown are for illustrative purposes only.