Find Support on Device Layout for Samsung Galaxy S8/S8+
Last Update date :
Jul 15. 2022
The revolutionary design of the Galaxy S8 and S8+ begins from the inside out. We rethought every part of the phone's layout to break through the confines of the smartphone screen.

Device layout of Samsung Galaxy S8/S8+ as follows:
 
Please Note:  

• Do not cover the proximity/light sensor area with screen accessories, such as a screen protector or stickers. Doing so may cause the sensor to malfunction
• The colors on the curved screen may look different depending on your viewing position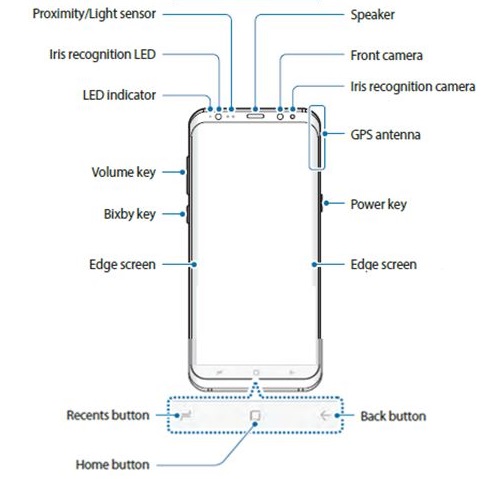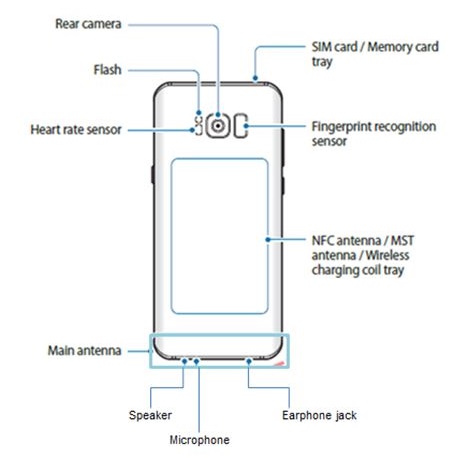 Please answer all questions.