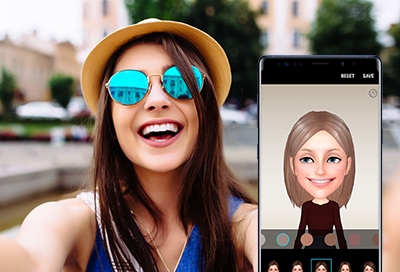 If you're always sending selfies and emojis to your friends and family, you're going to love your Galaxy phone - it lets you can turn yourself into an emoji. You can even send the emoji to your contacts in Messages! Keep reading to learn how to create, edit, and send your new emoji.

Available screens and settings may vary depending on the carrier and software version.

This feature is only available on select phone models running Android 8.0.
Turn Yourself into an Emoji
If you're ready to see the cartoon version of yourself, open the Camera app and then swipe to AR EMOJI. Touch Create My Emoji, and then touch ALLOW. Follow the on-screen instructions, and when you're ready, touch Capture. Touch Male or Female, and then touch NEXT. Meet your very own emoji!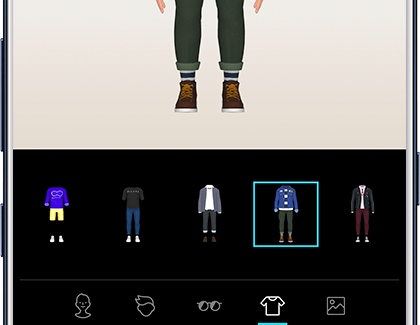 You can only change your emoji's fine details BEFORE you save your emoji. You cannot change those details after you've saved the final version.
Hmm, something is a little off - do your ears really look like that? If you want to edit some of the finer details, don't worry. Before you save your emoji, touch the Edit icon in the upper right-hand corner. From there, select your desired categories and change your emoji's features as needed. When you are done, touch SAVE.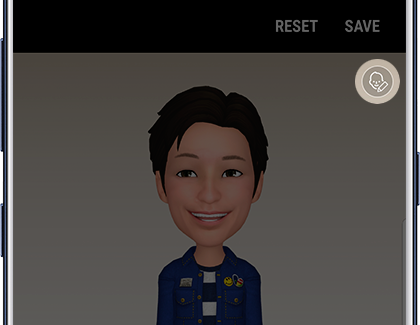 Personalize Messages with Your Emoji
Why have your own emoji if you can't share it with anyone? No worries, adding an emoji to your Messages is a cinch. Open the Messages app and create a new message. Touch the Enter message field and the on-screen keyboard will appear. Touch Stickers (the square smiley face) and you'll see GIFS of your very own avatar. Select your desired emoji, and then touch Send.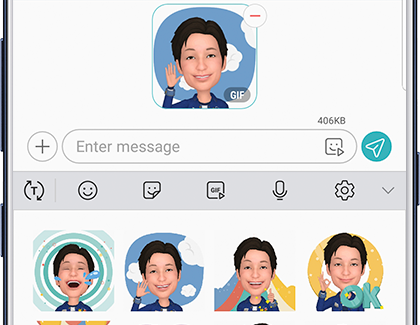 Delete Emojis
You recently changed your style and feel like making a new emoji to match your new image. If you want to delete an old emoji, feel free. Follow the instructions below to learn how.

Open the Camera app and then swipe to AR EMOJI. Touch and hold the emoji you want to delete and then touch the red Delete icon. You will be asked if you want to delete that emoji's stickers. Touch DELETE.
Note: Touching Remove my emoji does not delete your emoji. It just changes the camera from AR mode to its regular live feed.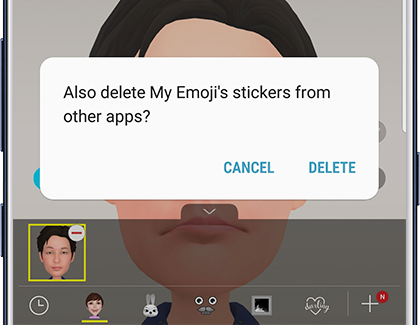 Delete Emoji Stickers from Gallery
If you've made tons of emojis, your phone could be getting overloaded with stickers! Even if you delete an emoji, its stickers may still be saved in your Gallery. To save some space, you can delete some emoji stickers from Gallery. Here's how to do it.
Navigate to Gallery and then touch Albums. Touch My Emojis and then browse through your stickers. Select the stickers you want to delete and then touch DELETE. To confirm, touch DELETE again.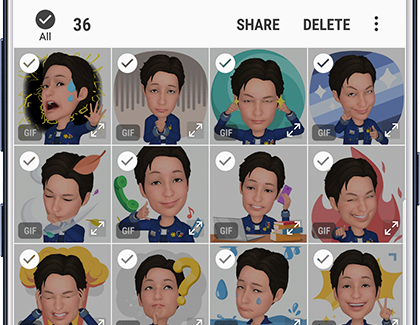 Other answers that might help
How would you like to contact us?
1-800-SAMSUNG Mon – Sun: 8AM – 12AM (EST)
mobile|phones|galaxy-note|note9