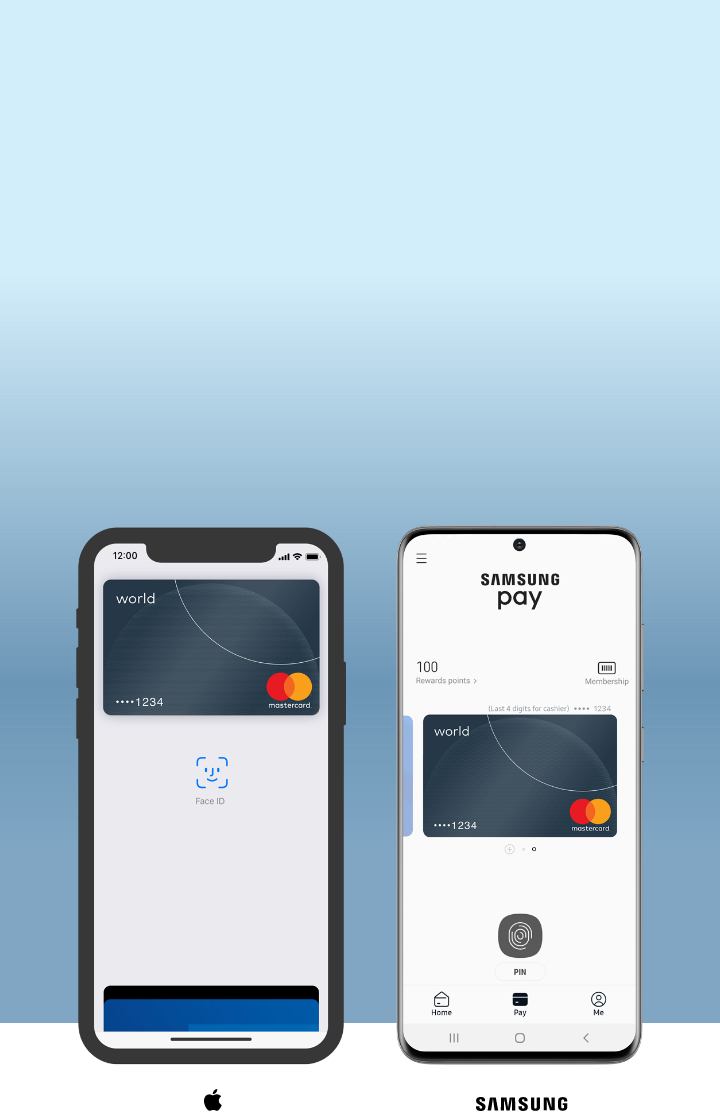 Steps to a Smarter Switch
Select your path below to get started and we'll guide you through each step to switch from iPhone® to Samsung or if you've already switched, learn more about your Samsung phone.
Gather everything you need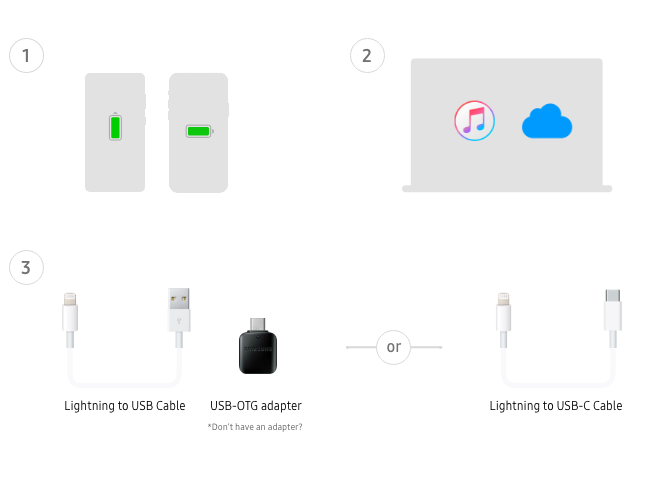 1. Fully charged Samsung phone and iPhone
2. Your computer, if you use iTunes or iCloud
3. Lightning to USB cable and USB-OTG adapter or a Lightning to USB-C Cable

Update your iPhone software
Make sure you are on the latest iPhone software for a smooth transfer.

Back up iMessage media and photos
Save your photos, videos, or other media history from text messages to your iCloud or iTunes account.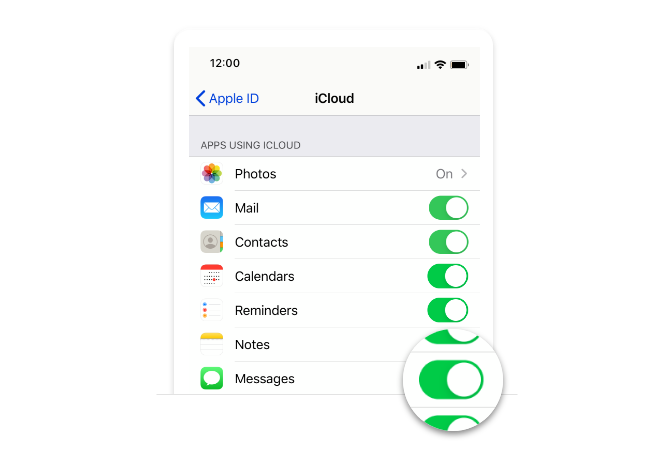 Back up iMessage media and photos
On your iPhone and iPad®
1. Go to Settings
2. Tap [ your name ]
3. Tap iCloud
4. Turn on Messages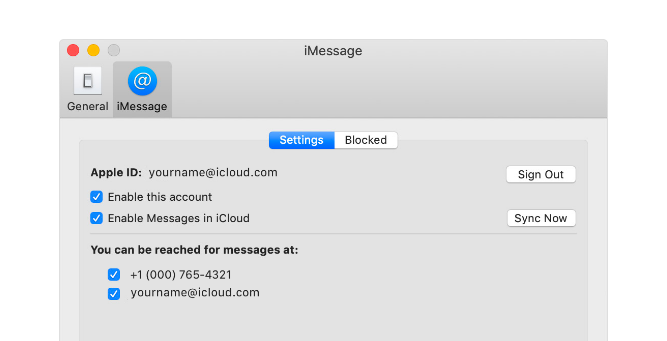 On your Mac
1. Open Messages
2. In the menu bar, choose Messages > Preferences
3. Click iMessage
4. Select the checkbox next to Enable Messages in iCloud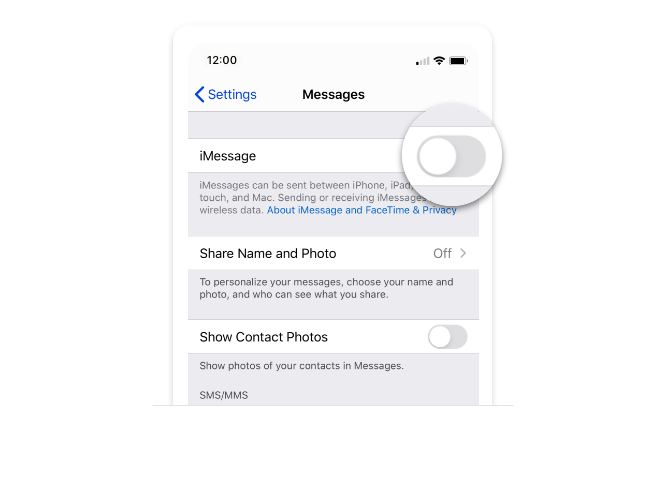 Deregister iMessage®
On your iPhone, turn off iMessage and Facetime so you don't miss any messages once you've switched.

1. Go to Settings
2. Tap Messages
3. Turn off iMessage
4. Go back to Settings
5. Tap FaceTime
6. Turn off FaceTime

Music from iTunes will not automatically transfer
Two options: Apple Music and iTunes through Google Play
Transfer to your new phone using Smart Switch
If your device does not have Smart Switch you will need to download and install it on your Samsung phone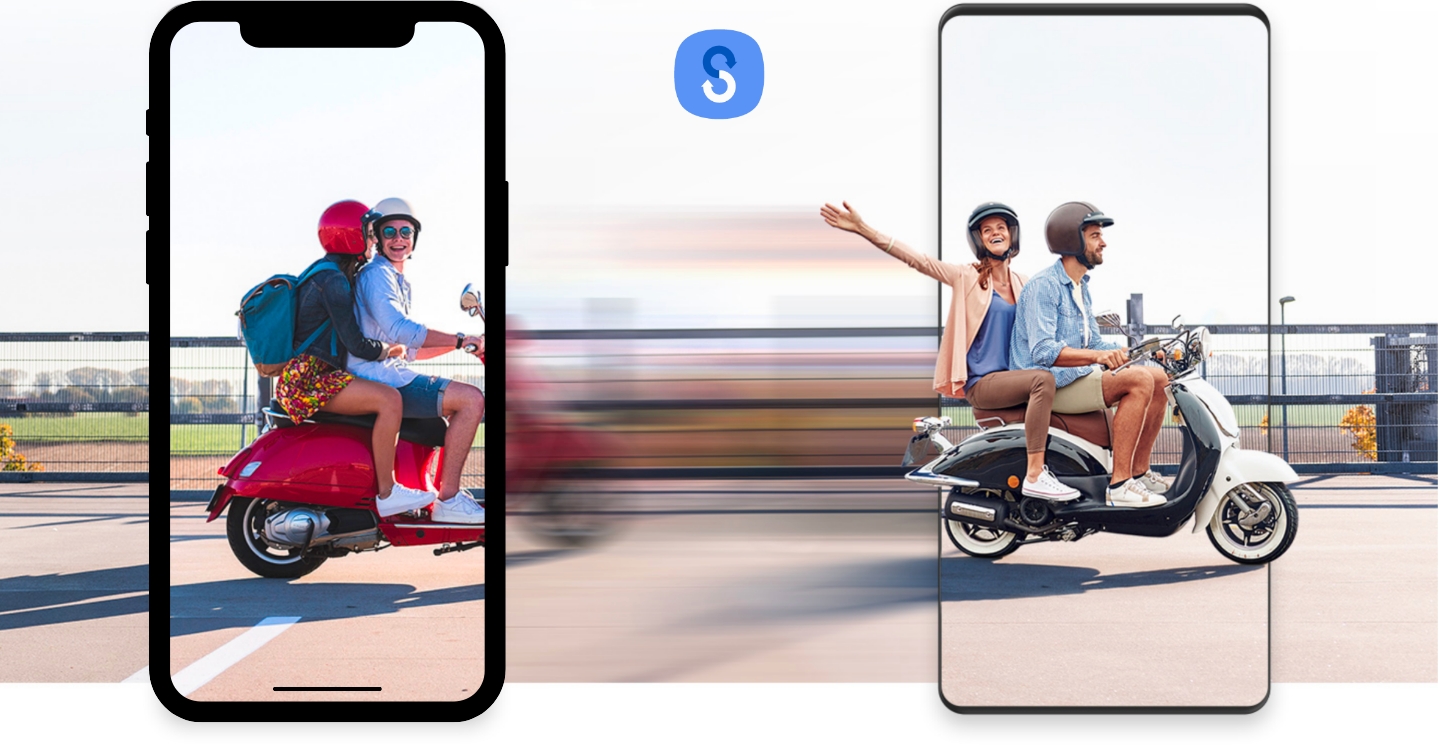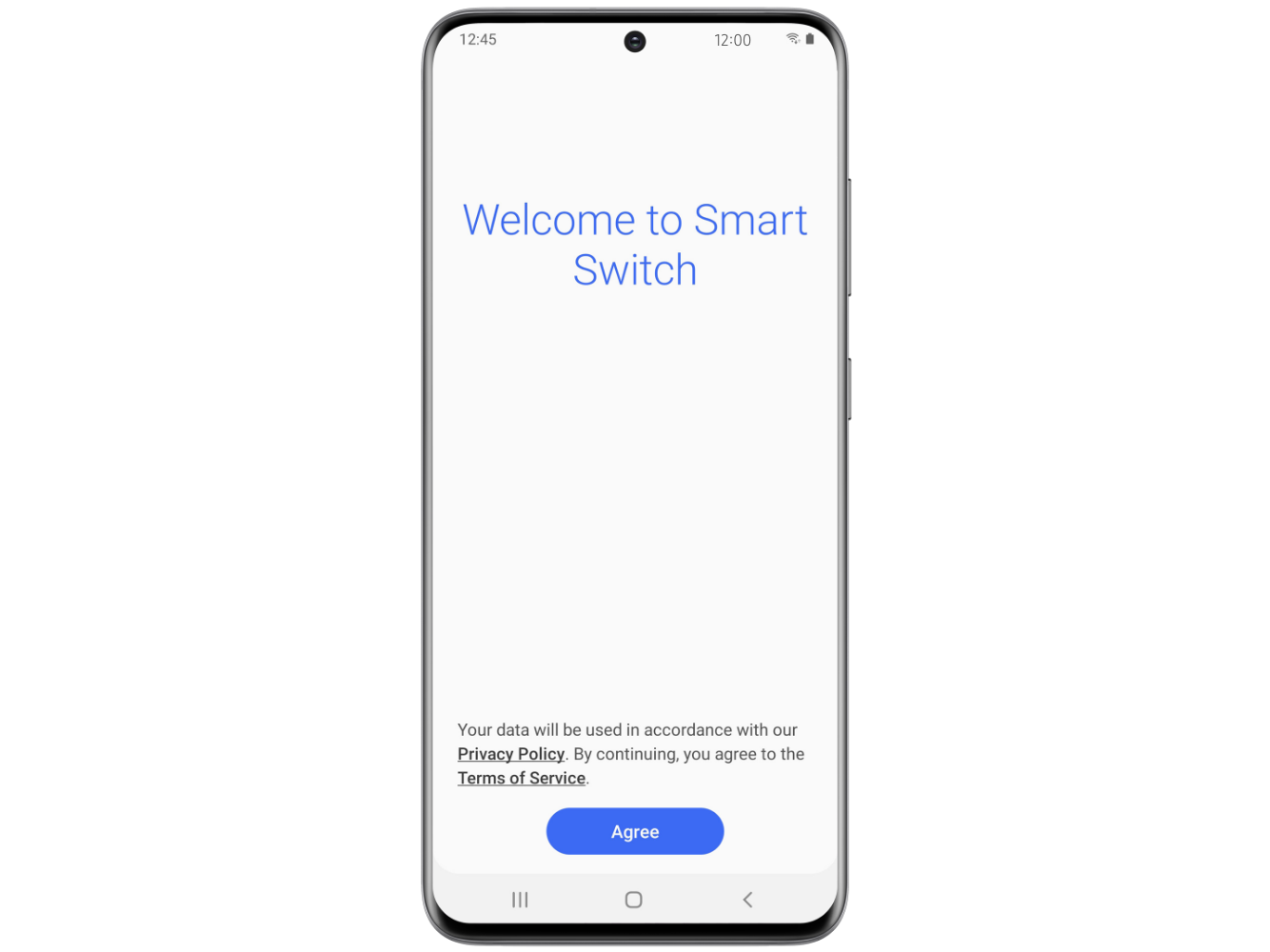 Welcome to Smart Switch
Step 1 of 14
Go through the setup process and Smart Switch will transfer your content for you.

Tap Agree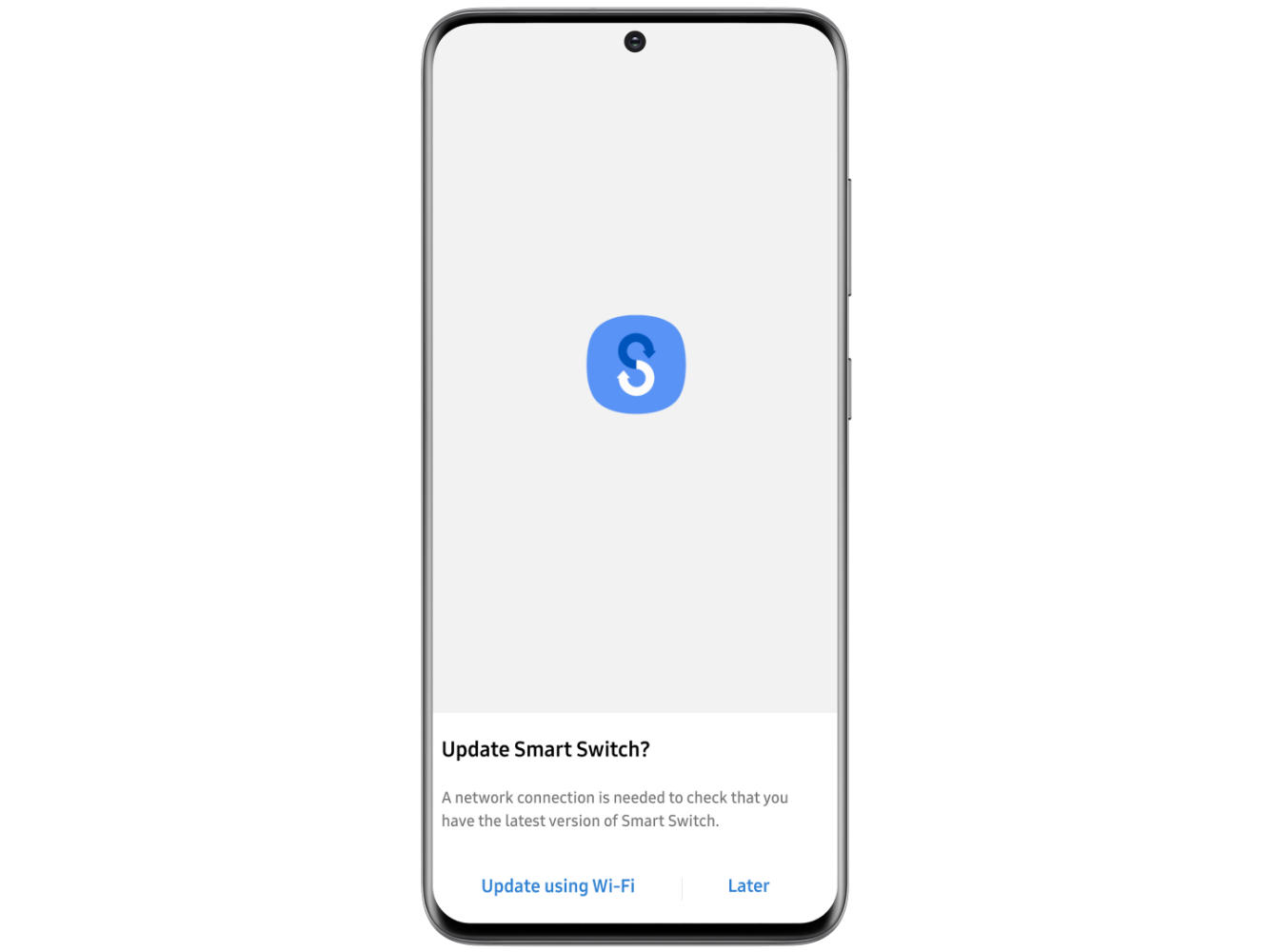 Update Smart Switch
Step 2 of 14
You will be prompted to update if Smart Switch is not on the latest version.

Tap Update using Wi-Fi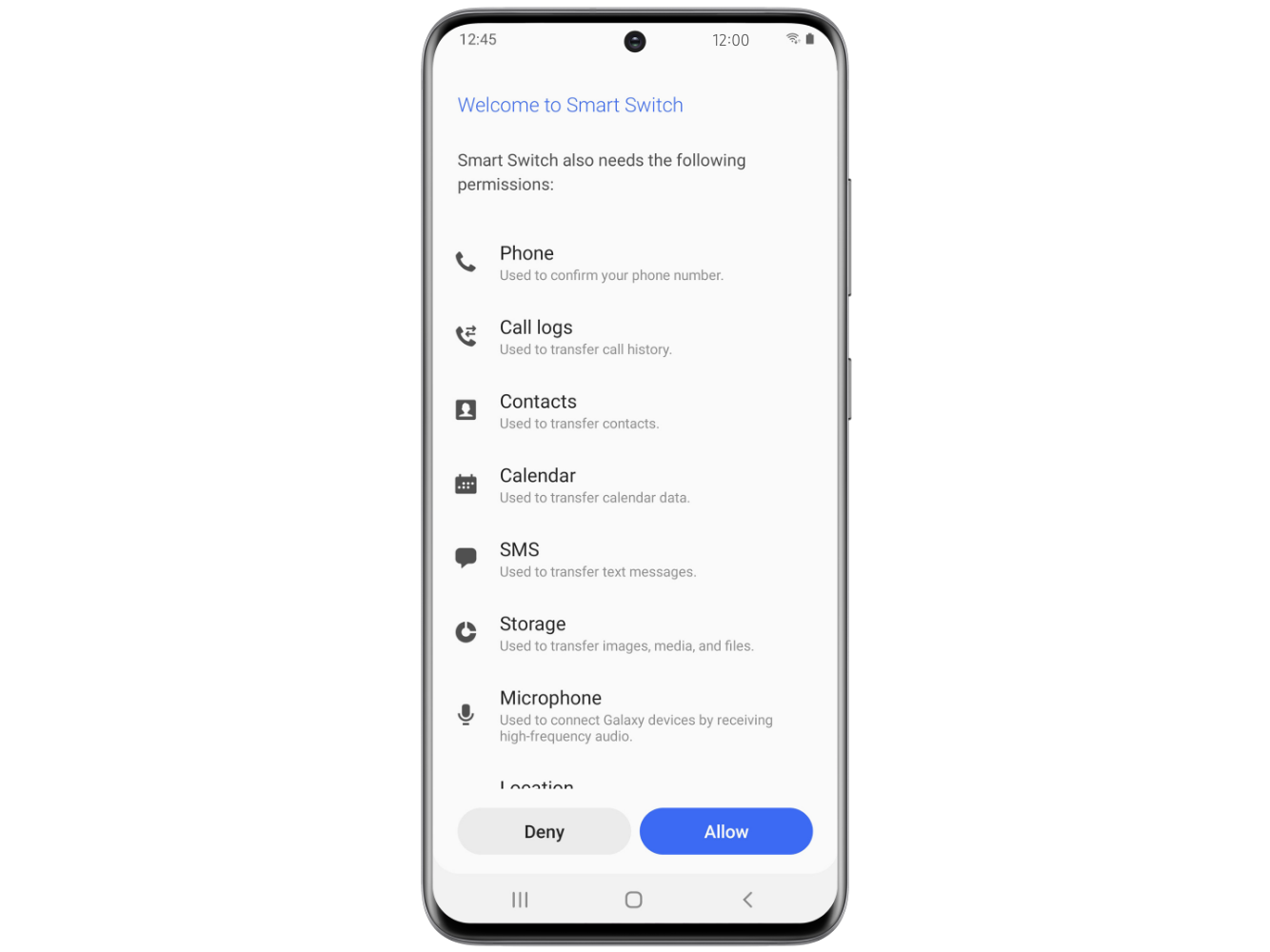 Review permissions
Step 3 of 14
If you agree with the permissions, continue to the next step.

Tap Allow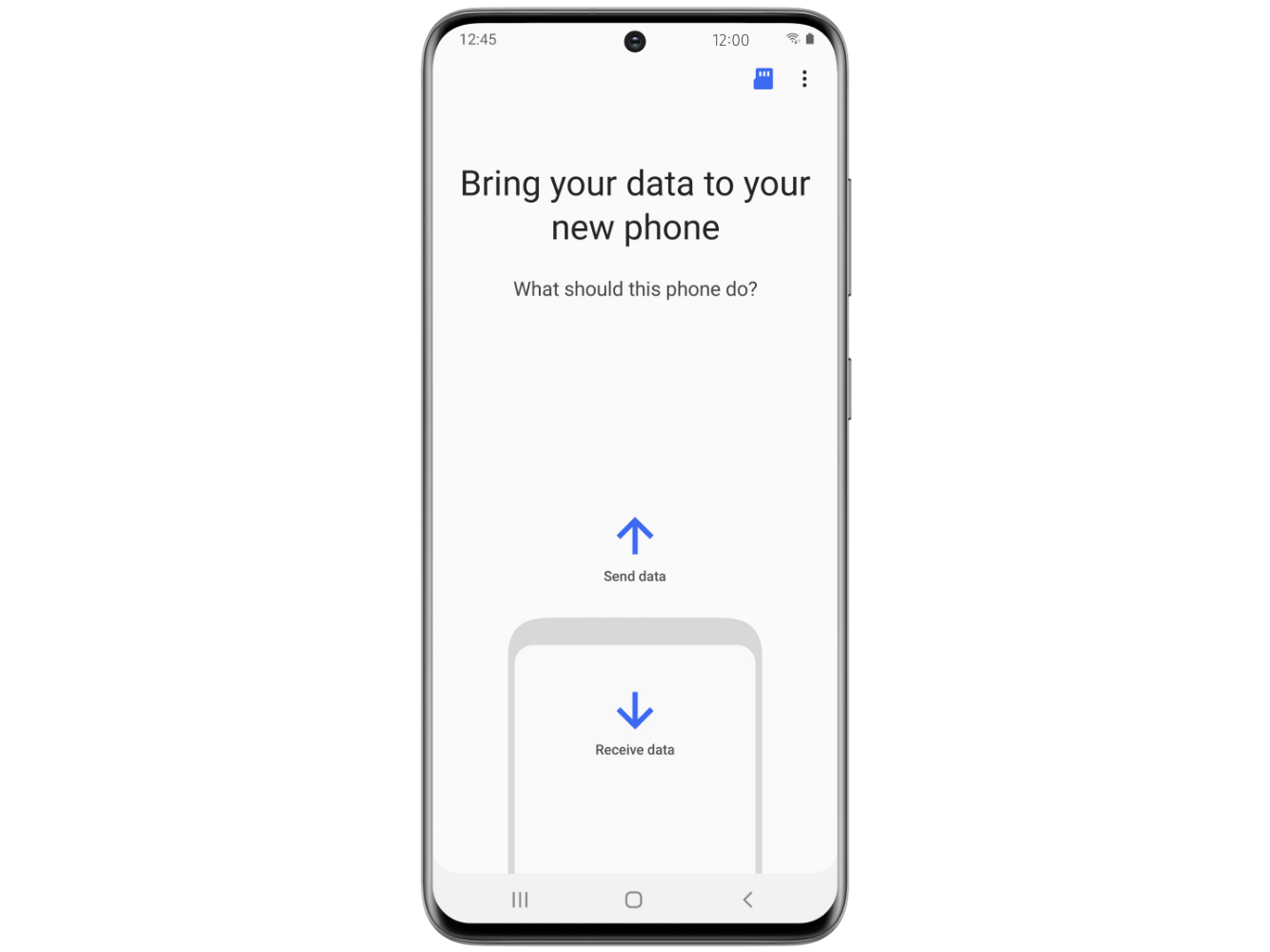 Bring your data
Step 4 of 14
Transfer your data to your new phone.

Tap Receive data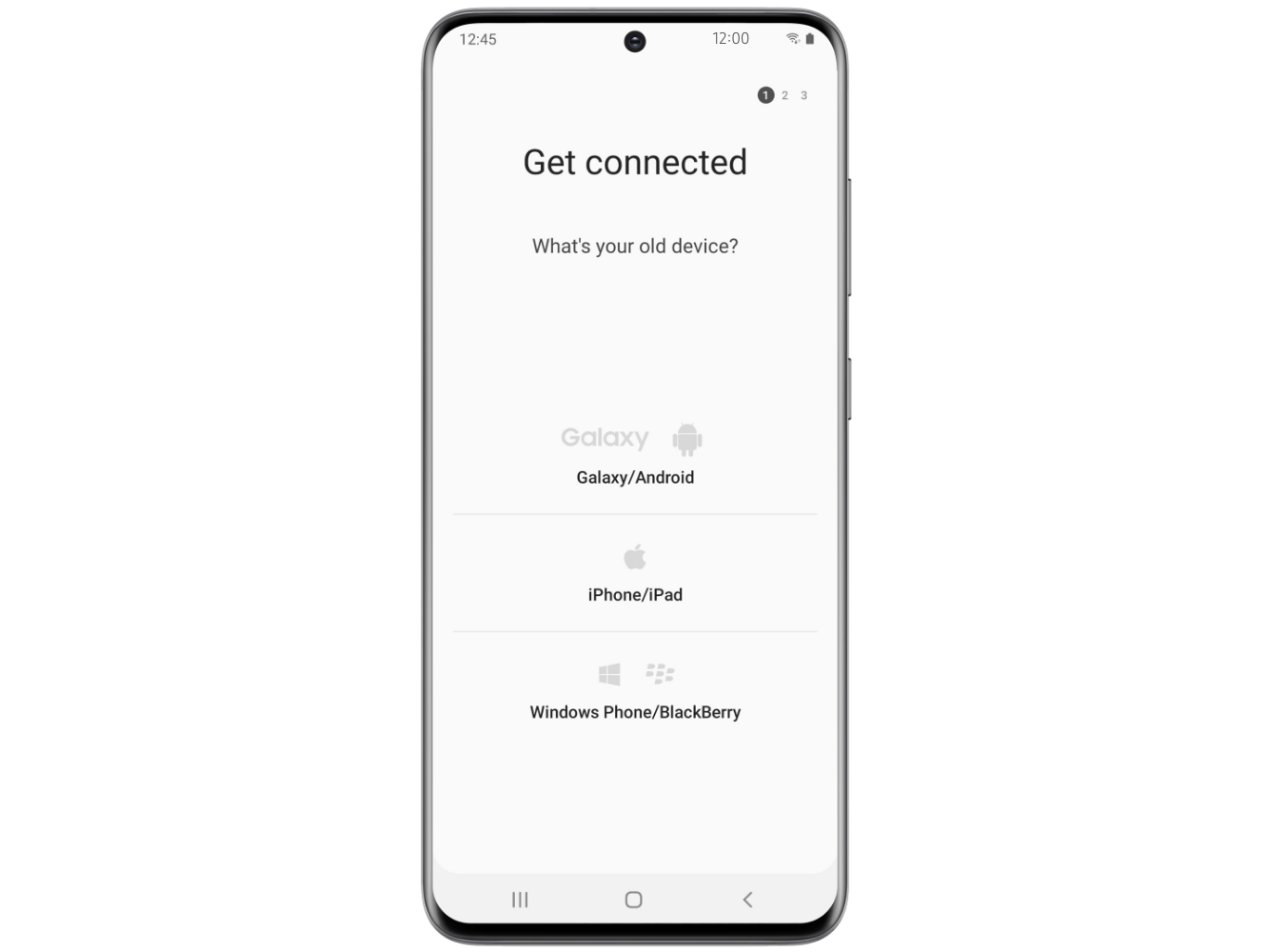 Get connected
Step 5 of 14
Select the phone you are coming from.

Tap iPhone/iPad
Review permissions
Step 6 of 14
A cable connection works best when transferring data.

Tap Connect by cable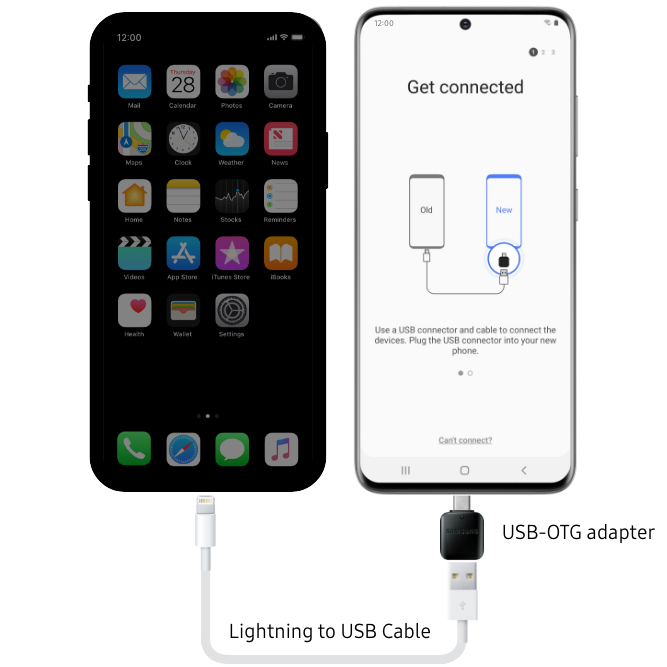 Connect your phones
Step 7 of 14
Connect your two phones. If you're using the OTG adapter, follow the screen prompts.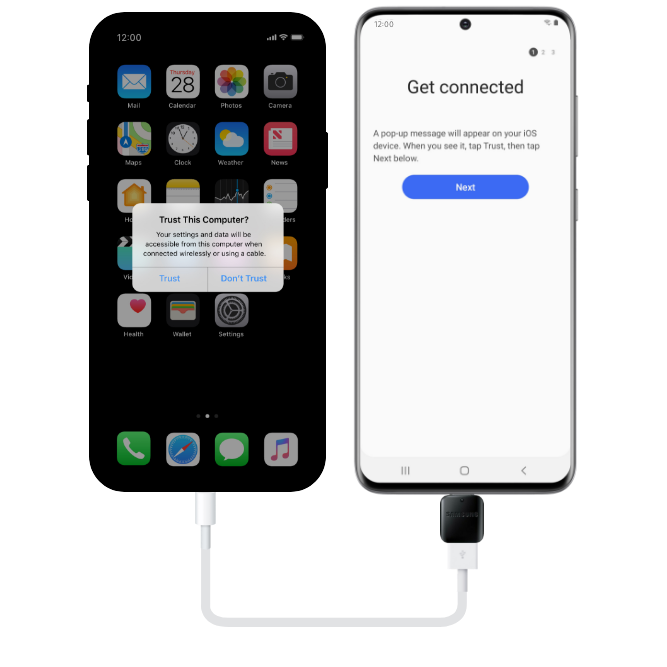 Review iPhone security
Step 8 of 14
Your new phone must be a trusted device to transfer content and complete the connection.

Tap Trust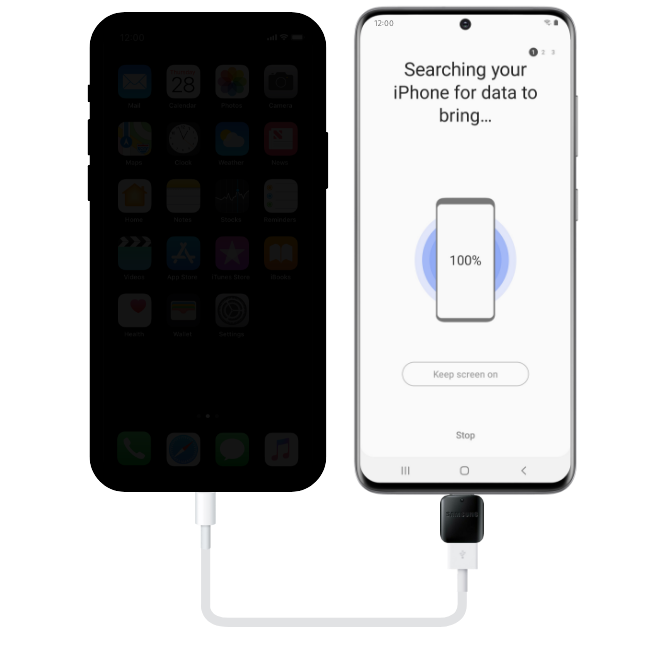 Collecting your data
Step 9 of 14
The search time may vary depending on the amount of data you have on your iPhone.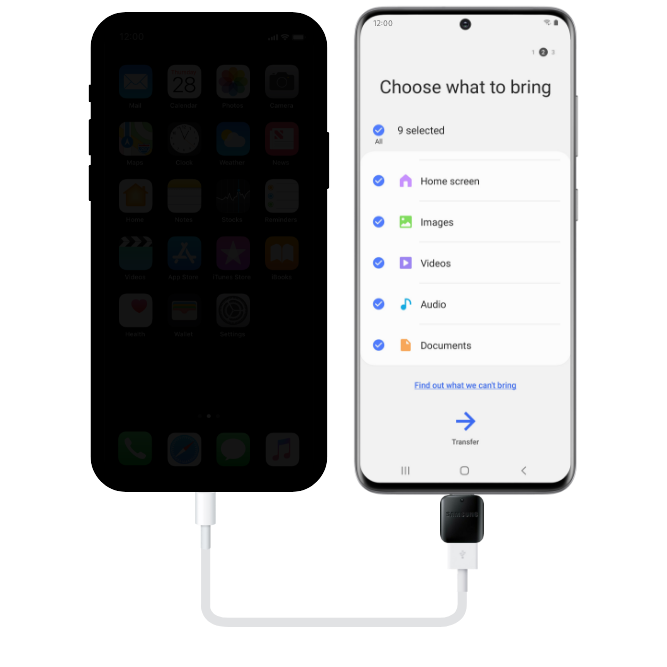 Transfer your data
Step 10 of 14
Select the data you want to bring over from your iPhone.

Tap Transfer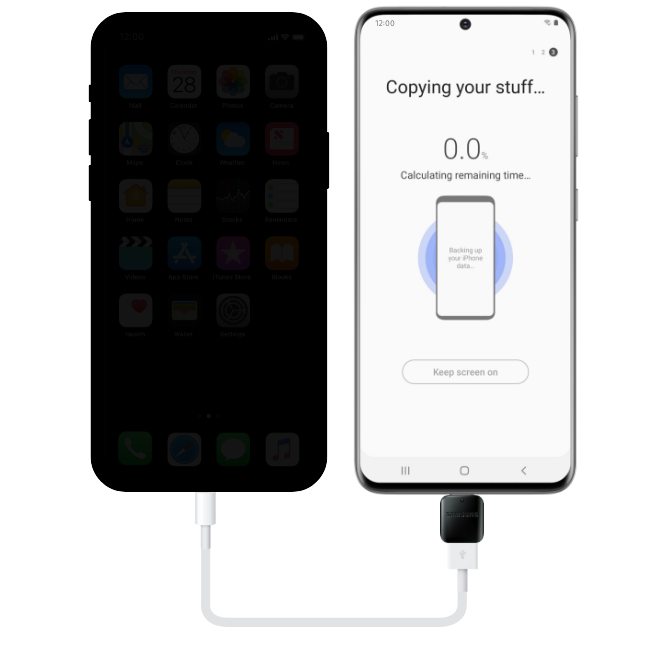 Wait for your data to transfer
Step 11 of 14
Don't disconnect the phones while your stuff is copying.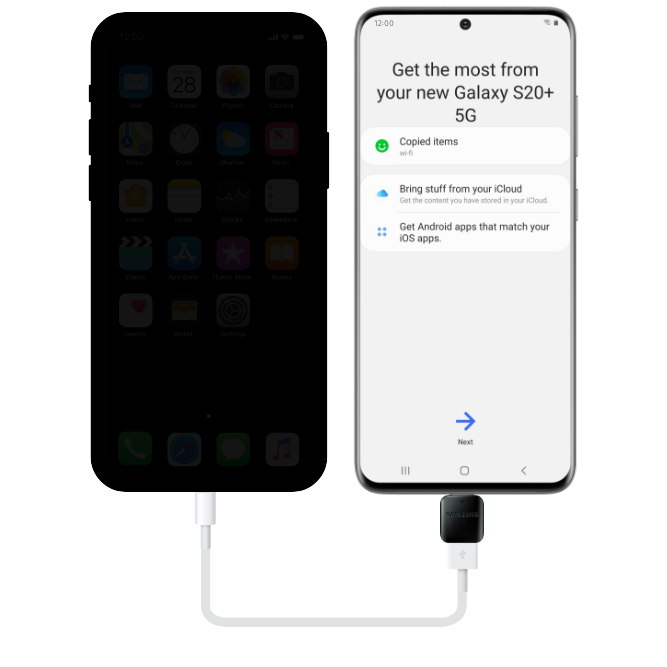 You're almost done
Step 12 of 14
From here you can review what copied over, bring more from your iCloud, or find replacement apps.

Tap Next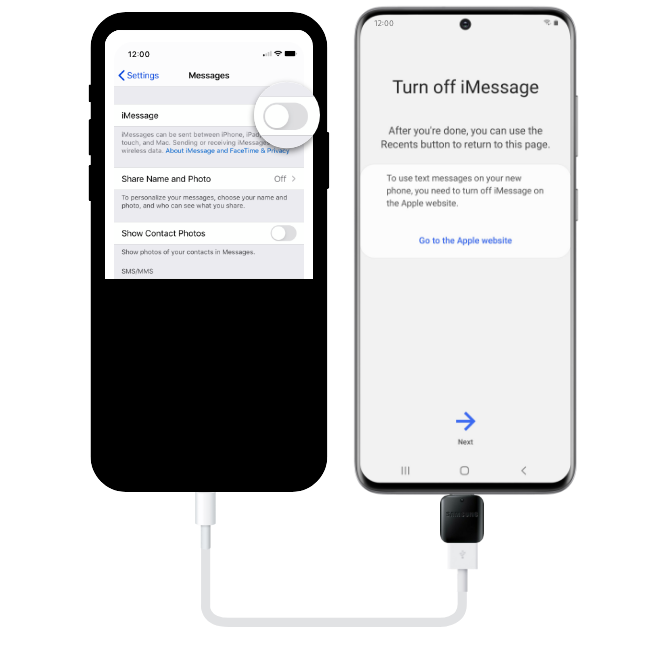 Deregister iMessage
Step 13 of 14
Go to Settings on your iPhone and turn off iMessage and FaceTime. Complete this step if you did not do so already.

Tap Next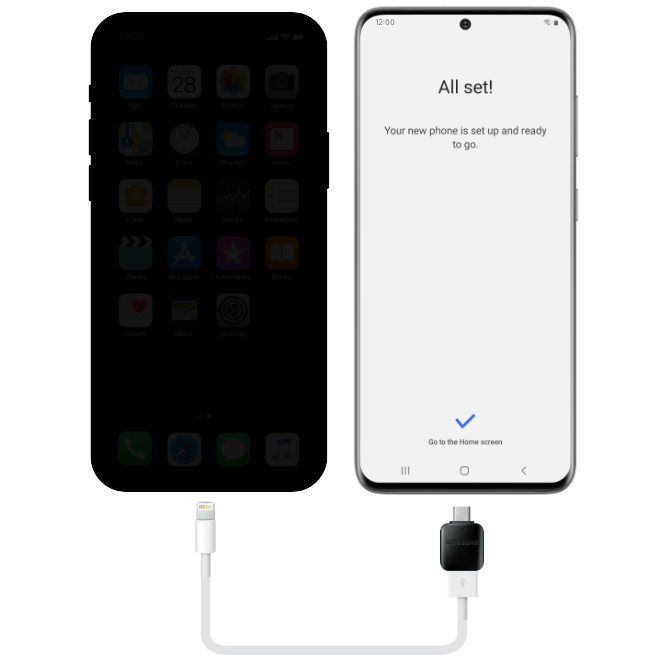 Welcome to the Galaxy family!
Step 14 of 14
Disconnect your device and start using your new phone.

Tap Go to Home screen
Get to know your Samsung phone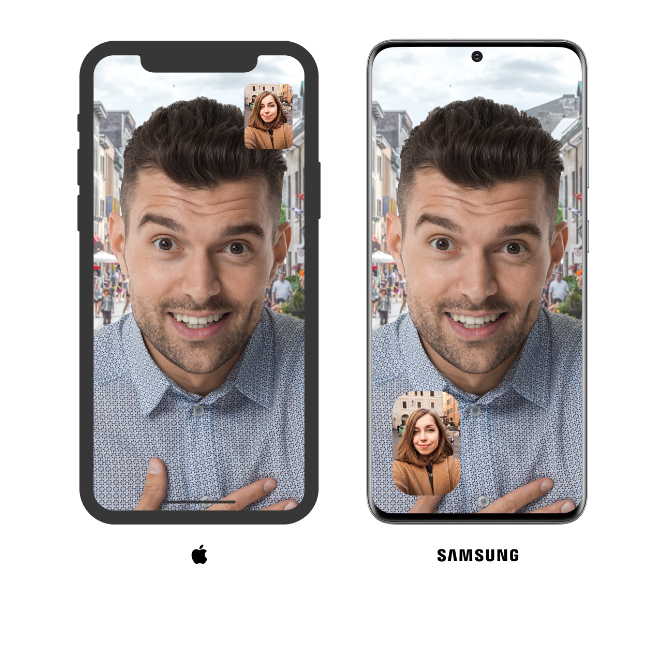 Video chat between Android and iOS devices easily
Wave hello to friends and family on iPhone with one of these excellent alternatives to Facetime. These dependable video chat apps offer a simple and reliable Android-to-iPhone video calling experience.

Google Duo
Simple, high-quality video calls on Android phones, iPhones, tablets, computers, and Smart Displays like the Google Nest Hub Max.
LEARN MORE

WhatsApp
With WhatsApp, you'll get fast, simple, secure messaging and calling for free*, available on phones all over the world.
LEARN MORE

Skype
Stay in touch! Free online calls, messaging, affordable international calling to mobiles or landlines, and Skype for Business for effective collaboration.
LEARN MORE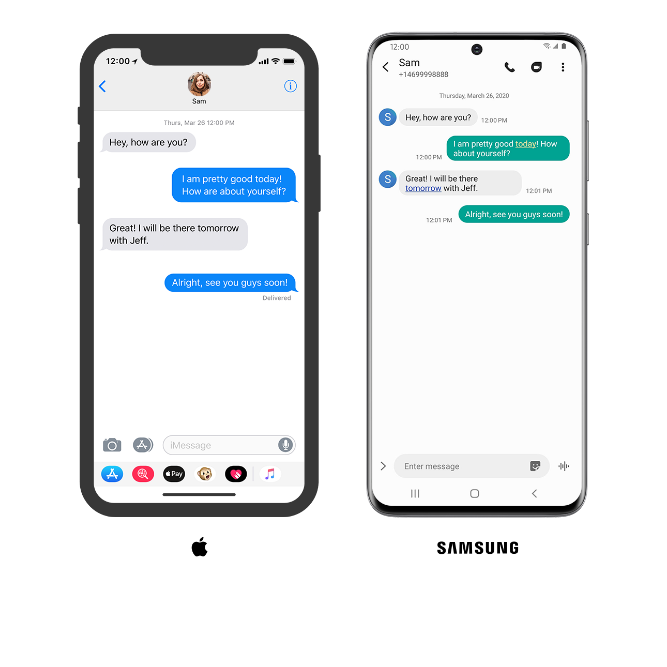 Stay connected with messages
Send a text, share photos and videos, express yourself with emojis, and more. These messaging apps make constant and instant communication across Android and iOS devices fun and easy.

Messages by Google
Google's official app for texting (SMS, MMS) and chat (RCS). Message anyone from anywhere with the reliability of texting and the richness of chat. Stay in touch with friends and family, send group texts, and share your favorite pictures, GIFs, emoji, stickers, videos, and audio messages.
LEARN MORE

WhatsApp Messenger
WhatsApp Messenger is a FREE messaging app available for Android and other smartphones. WhatsApp uses your phone's Internet connection (4G/3G/2G/EDGE or Wi-Fi, as available) to let you message and call friends and family. Switch from SMS to WhatsApp to send and receive messages, calls, photos, videos, documents, and Voice Messages.
LEARN MORE


© 2020 Samsung Electronics America, Inc . Samsung and Galaxy are trademarks of Samsung Electronics Co.,Ltd.  Apple® & iPhone® are trademarks of Apple Inc. Not endorsed by Apple Inc. Other company names and marks are the property of their respective owners.  Screen images simulated. Appearance of the device may vary. The information in this presentation current as of 05/07/2020. Check for updated Samsung device information at www.samsung.com
* The USB-OG adapter is provided in-box with the Galaxy S10+, S10, S10e, Note10+ 5G, and Z Flip. If you need an USB-OTG adapter, please call 1-800-Samsung for a complimentary adapter.