Galaxy S8 and S8+ break down the boundaries in your world. They've broken out of their confines so you can do business when and where you need to. Experience the new way to do business.
Productivity
Infinity Display · 10nm AP · Water and Dust Resistance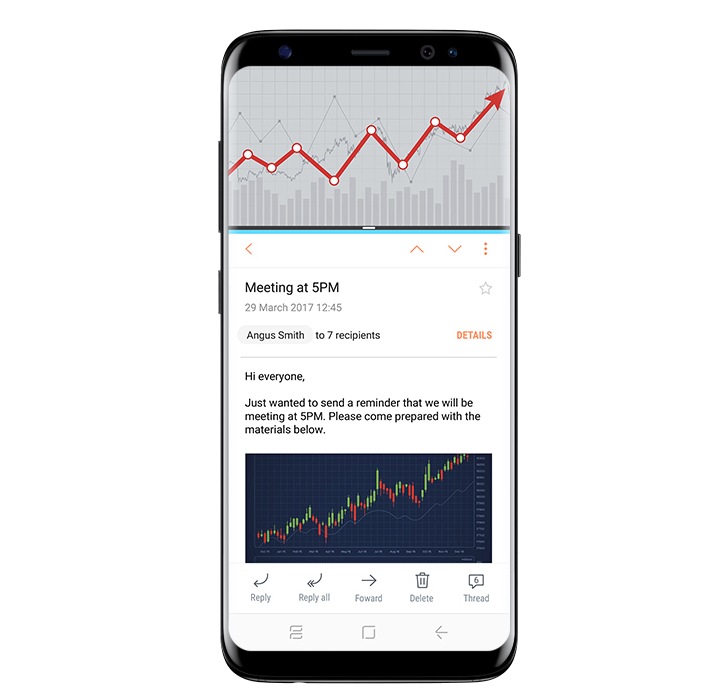 Infinity Display
Big display
for superior multitasking
Write emails while referring to spreadsheets, or have a document open while you discuss it via text. Multitasking is easy with the adjustable split screen because you can see more of a presentation or article if needed. The spacious Infinity Display on the Galaxy S8 and S8+ is more useful for working on your phone.
*Infinity Display : a bezel-less, full-frontal, edge-to-edge screen
10nm AP
Work with a fast, energy-efficient engine
When you're working on large-scale projects, you can be sure your Galaxy S8 or S8+ will be fast with the 10nm AP. It's powerful and lets you effortlessly manage multiple tasks with ease. It also doesn't use a lot of energy so that increases battery efficiency.
*Compared to Galaxy S7 and S7 edge.
*Based on independent testing. Actual results may vary depending on usage.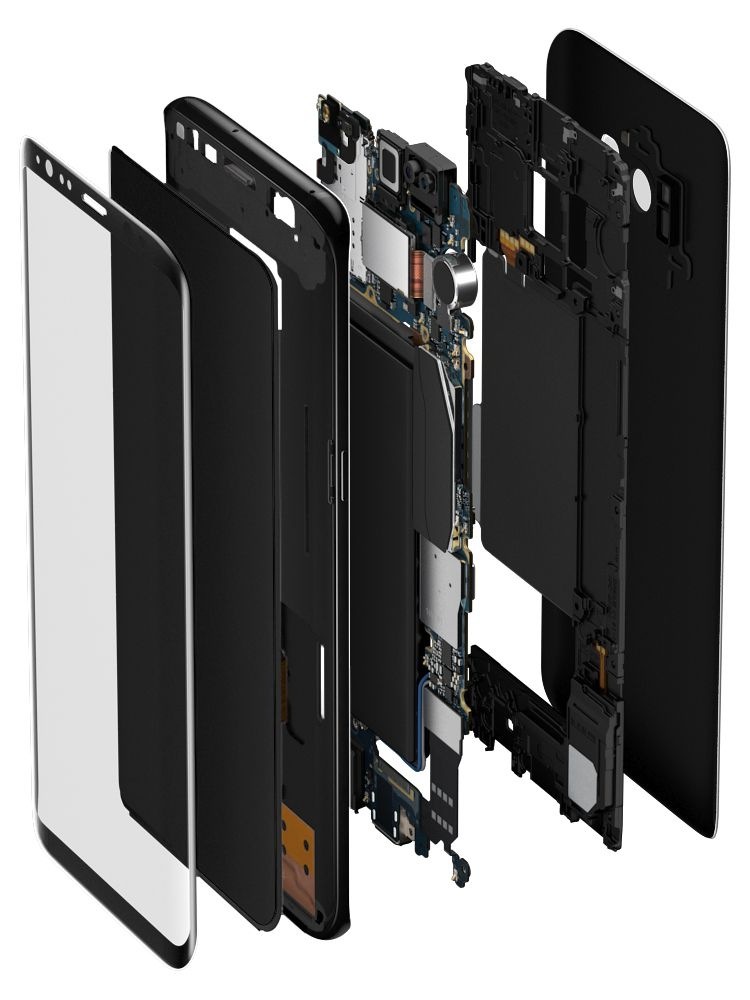 Water and Dust Resistance
Business goes on rain or shine
Whether you're out in the field or in the rain, you'll still need your Galaxy S8 or S8+ to work. Thankfully with its water and dust resistance, you can carry on with business in spite of the conditions.
*IP68 rating: Water resistant up to 1.5 meters of water for up to 30 minutes and protected from dust, dirt, and sand. Rinse off residue and dry after exposure to water.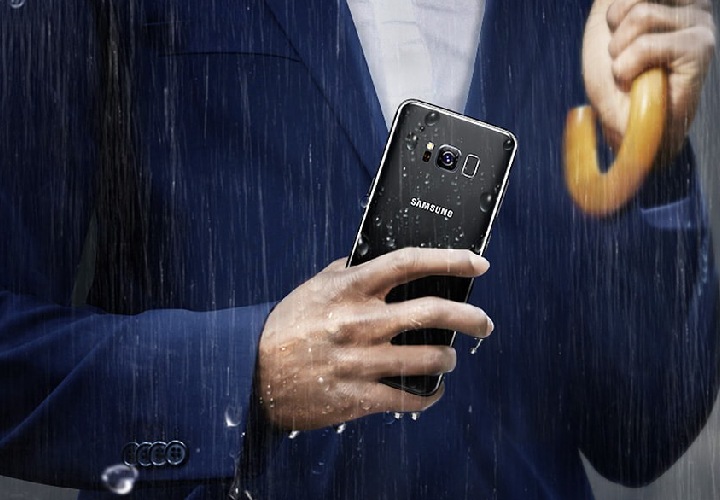 Expandable Memory
Increased Device Productivity
Keep productivity running at optimal levels. The Galaxy S8 and S8+ allows you to drop a micro SD card into the dual SIM tray so you can securely store and flexibly manage growing streams of business data up to 256 GB.*
1. MicroSD card sold separately.
2. The bandwidths supported by the device may vary depending on the region or service provider.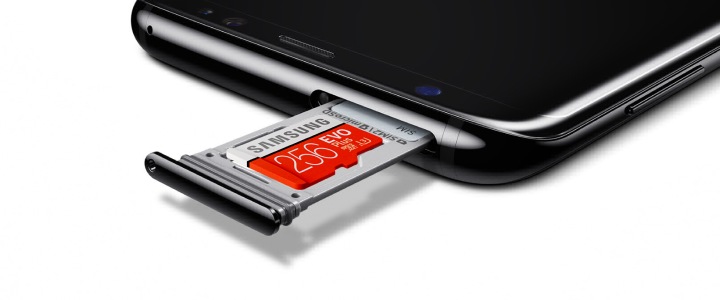 Iris
Iris scan means speed and security
Keep important work data on your Galaxy S8 or S8+. The iris scanning option is an enhanced security measure for the device and the apps on it. The patterns in your irises are virtually impossible to replicate, making iris authentication one of the safest ways to keep and access your business data from prying eyes.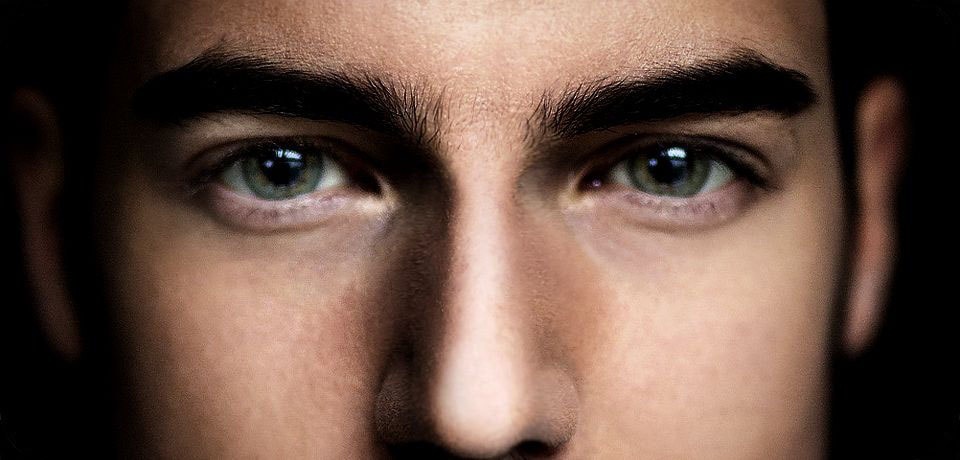 Knox 2.8
Safeguard your business with real-time protection
Your work is safe on your Galaxy S8 or S8+ because the newly updated Knox 2.8 platform protects it from malicious snooping and malware attacks. Security measures are built in from the chip up and throughout several layers of hardware and software. It protects against the latest mobile security exploit techniques and ensures all apps running inside TrustZone are up-to-date. It works around the clock—and it's been trusted by many governments around the world.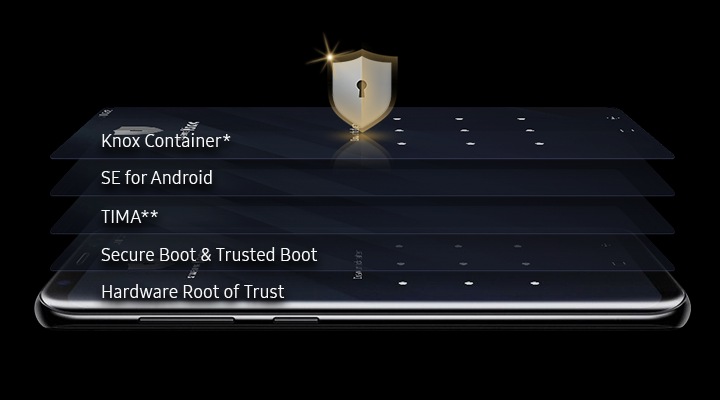 *Knox Container is optional.
**TIMA is TrustZone-based Integrity Measurement Architecture.
Convenience
Samsung Dex · Bixby (Vision) · Bixby (Home)

Samsung DeX
The phone that becomes a PC experience
The convenience of a desktop is in your hand with Samsung DeX—all you need is access to a big screen, keyboard, and mouse. Samsung DeX allows you to see more content with an expanded interface, and easily access emails, photos, and files from your phone. Whether you're in the business lounge or a client's office, just place your phone in the DeX Station to get to work.
*DeX Station and accessories sold separately.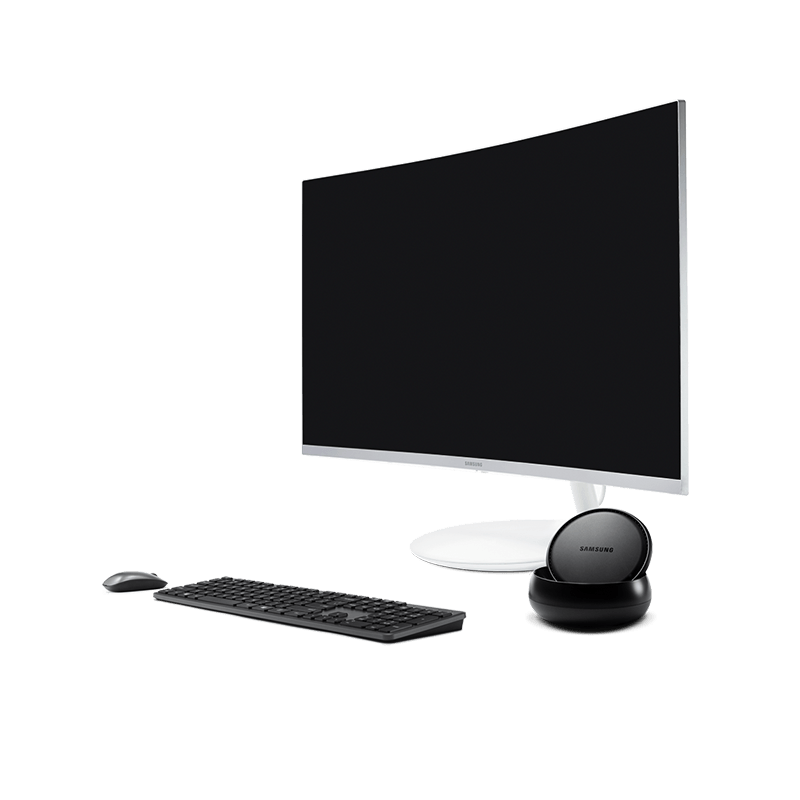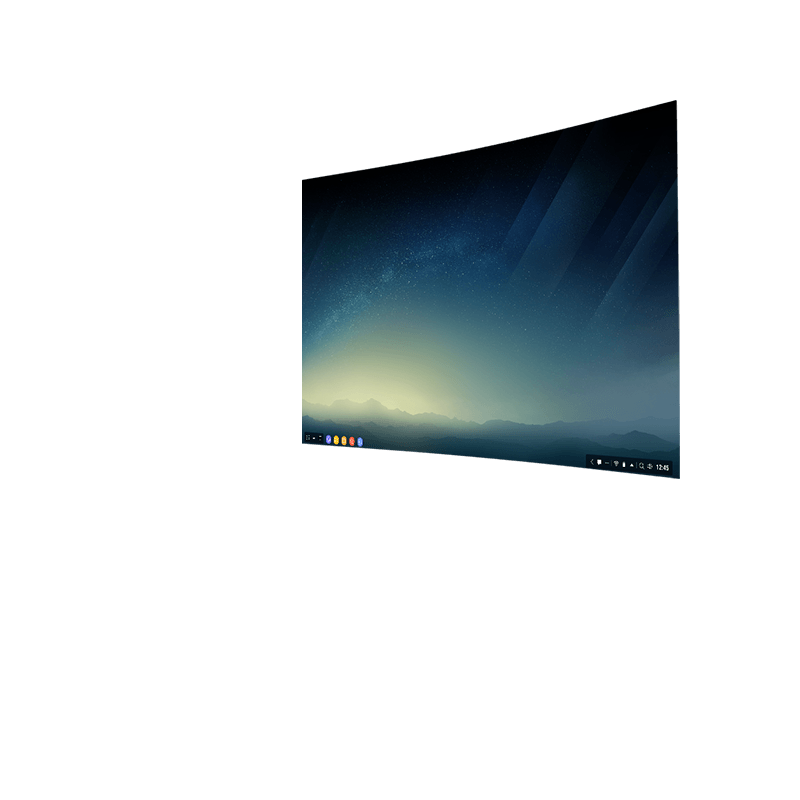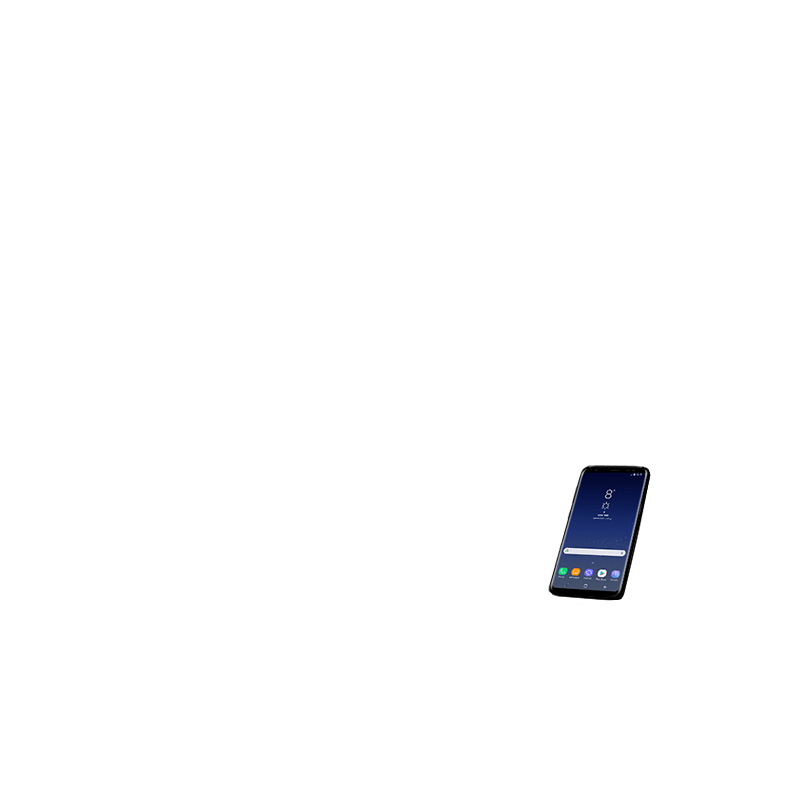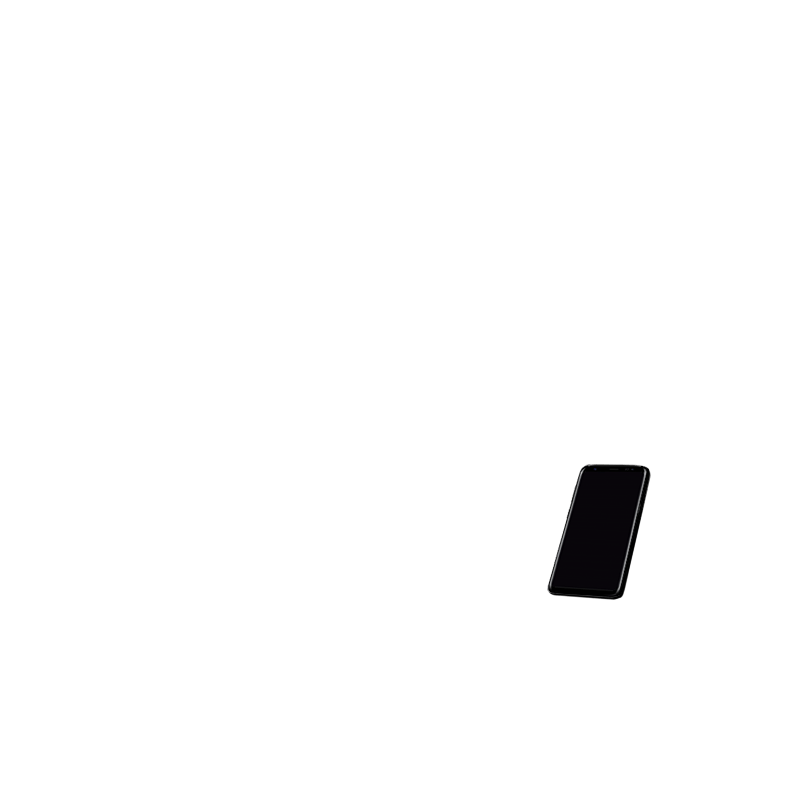 Bixby (Vision)
A new way to search and work
When you need language help to keep your business trip or meeting running smoothly, turn on Bixby to get translations of documents. Open the camera and put a business card in the frame to have it added to your contacts. Meeting clients and making connections gets easier with the convenience of Bixby. It's the new way to search and work.
Translate documents easily
Aim the camera at the words on a document to get the translation on the spot
* Not available in all language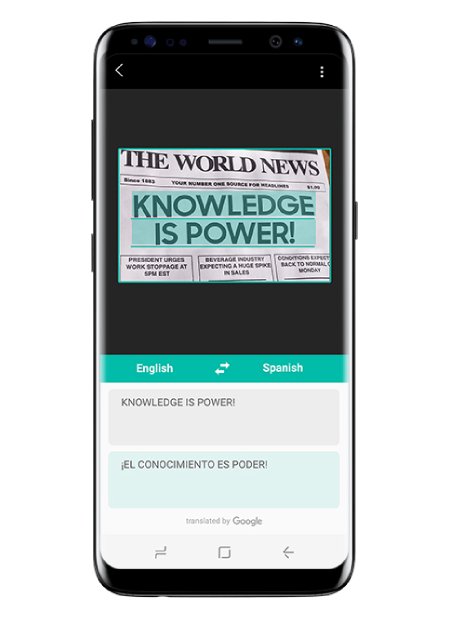 Save contact
information
Hold a business card in front of the camera to have the details added to your contacts.
Bixby (Home)
Information tailored to you
Access Bixby (Home) any time by pressing the Bixby key or swiping right from the home screen. Bixby (Home) is a personalised dashboard with pertinent information and direct access to the apps you need throughout the workday.

Before work
Check the weather
and your to-do
list to start off
your day right.

At work
Keep track of
your schedule
and access
your email
with just a tap.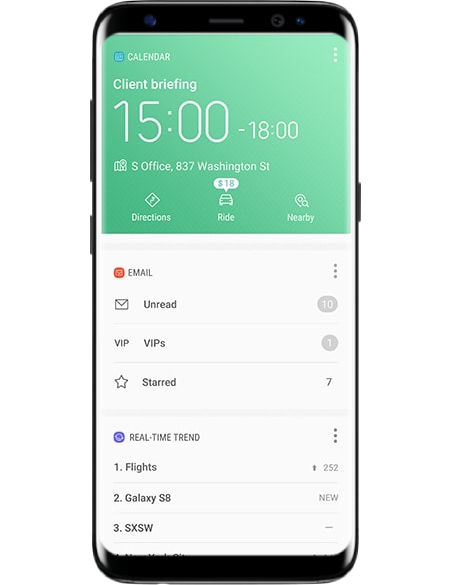 GALLERY
SPEC+
*User memory is less than the total memory due to storage of the operating system and software used to operate the device features. Actual user memory
OS

Android

Display

5.8" (146.5mm)
Camera

Dual Pixel 12.0 MP
*User memory is less than the total memory due to storage of the operating system and software used to operate the device features. Actual user memory
OS

Android

Display

6.2" (158.1mm)
Camera

Dual Pixel 12.0 MP
SPEC+
OS

Android

Display

5.8" (146.5mm)
Camera

Dual Pixel 12.0 MP
*Memory Size - User memory is less than the total memory due to storage of the operating system and software used to operate the device features. Actual user memory will vary depending on the mobile phone operator and may change after software upgrades are performed
*Features and specifications are subject to change without prior notification and may vary per country and Service provider, please confirm in store for details and futher specifications. Images are used for illustrative purposes only
OS

Android

Display

6.2" (158.1mm)
Camera

Dual Pixel 12.0 MP
*Memory Size - User memory is less than the total memory due to storage of the operating system and software used to operate the device features. Actual user memory will vary depending on the mobile phone operator and may change after software upgrades are performed
*Features and specifications are subject to change without prior notification and may vary per country and Service provider, please confirm in store for details and futher specifications. Images are used for illustrative purposes only