Galaxy S7: How do I add the widget Weather and Clock to the Home screen
Last Update date :
Nov 23. 2020
Widgets
A
Widget
is an interactive item that can be added to the Home screens of your device to give you quick access to information or tasks you perform frequently (weather updates, calendar events and many others).
In the previous version of Android (Lollipop), you were used to have the
Weather and Clock
widget displayed on the main Home screen of your Samsung device. With the new version of Android (Marshmallow) this widget is not displayed by default on your Home Screen. We are going to explain you how to add the
Weather and Clock
widget on the Home Screen on your Galaxy S7, so that it can look like your previous Samsung device.
Note:
Screens and settings available may vary by wireless service provider and software version.
Remove the Weather Widget
Before adding the
Weather and Clock
widget on your main Home Screen, you need to remove the Weather widget which is displayed by default on it. Without this operation, you will not be able to add the
Weather and Clock
widget:
1. Touch and hold the
Weather
widget. Then drag it to the
Remove
icon that appears at the top of the screen.
2. This operation will not delete permanently the widget. It is only removed from the home screen. You can add it back or add another one using the Widgets menu (see next section).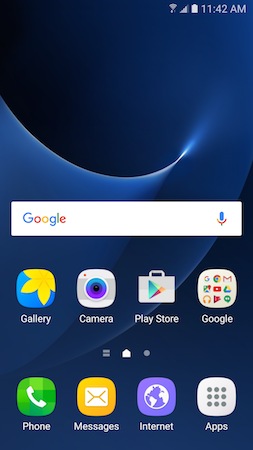 Add the Weather and Clock widget
1. To add a widgets, touch and hold an empty area on the screen. Then touch
Widgets
.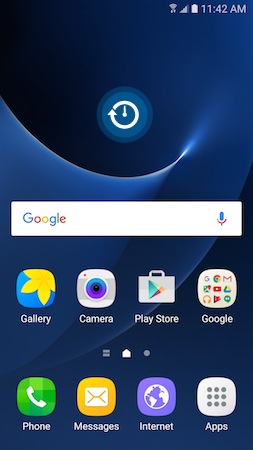 Note :
You can also pinch your fingers together on the screen to acces the menu.
2. Swipe to the right (or to the left) to access all available widgets until you find the
Weather
widgets.
3. Touch the
Weather
widgets to access all the widgets this category hold.
4. Touch and hold the
Weather and Clock
widget, then drag it to a Home screen and release it.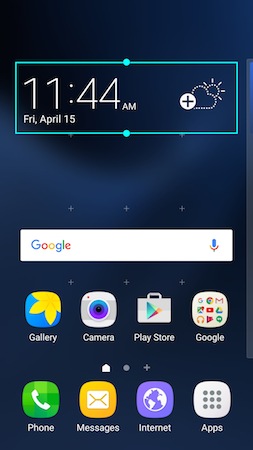 Note :
You can adjust the size of the widget by dragging the sides of the blue frame.
5. Once the widget is set, touch the icon representing a cloud to add the weather predictions corresponding to your city.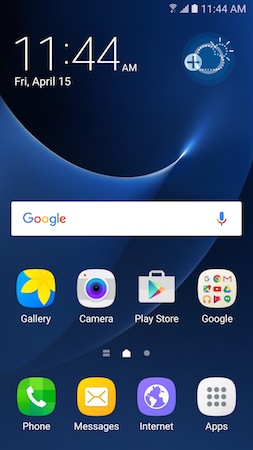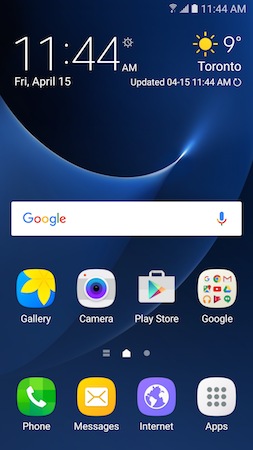 Please answer all questions.