How Do I use the Scrapbook Memo feature on my Samsung Galaxy Note3?
Last Update date :
Nov 23. 2020
Scrapbook is a useful app in which to collate a variety of content and save it in a scrapbook. In this example we are going to capture content from the web browser.
1. Hover the S Pen over the screen and press the S Pen button to open Air command.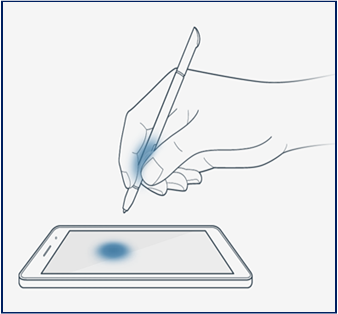 2. Touch Scrapbooker.
3. Touch OK to close the information message box.
4. Draw a line around the content you wish to save.
5. Touch the on the Tick symbol to save the image. Then press the back key on your device to return to the home screen.
6. Touch Apps.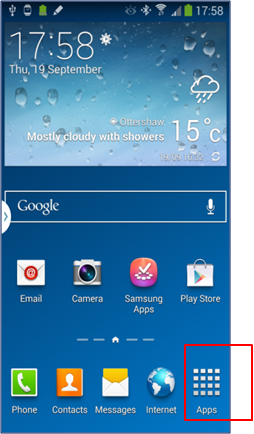 7. Touch Scrapbook.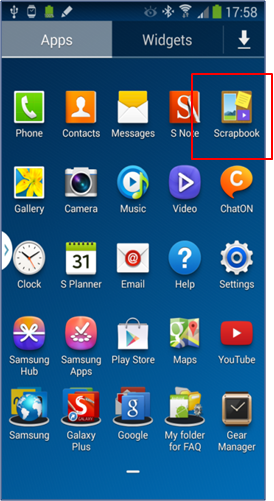 8. The scrapbook will open. Touch the Options icon to create a special category.
9. Touch Create Category.
10. Select a screen layout for your category.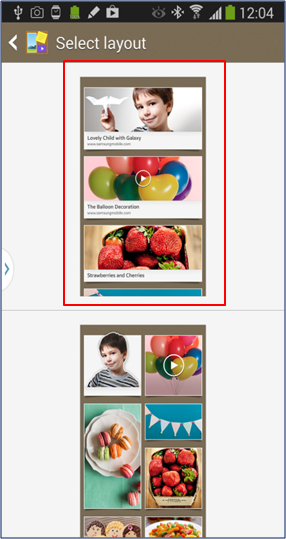 10. Create a name for your category (in this example we are using "my edits Samsung").
11. Then touch OK to save your category.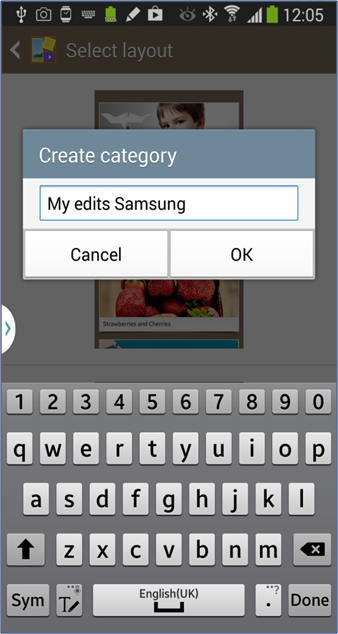 12. Touch All categories to view your saved work.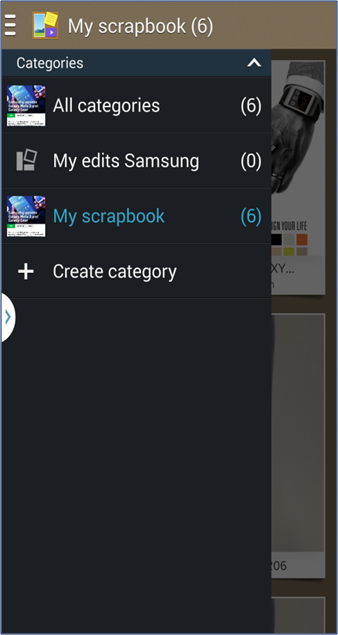 13. Touch on the image you want to open.

14. Touch the URL for further options.
15. You will now have the choice of opening the URL, bookmarking or sharing. Touch Cancel to return to Scrapbook.

16. You can also crop the image and save a certain section by pressing the S Pen button and drawing around the desired area.
19. Touch the circle icon to transform the selected area into a circle or oval.
Note: you can also use the other transformation tools such as the square
or auto transformation

to manipulate your content. Auto transform allows you to select the best points around the image. To revert the image to the original shape that was drawn touch
.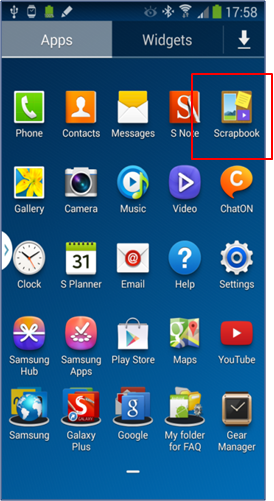 20. Touch Scrapbook on the bottom menu to save your reshaped image.
21. Touch My scrapbook to change the category.
22. Select your desired category.
23. Touch the tick icon to save. Your content has been saved and you can view it by opening the relevant category in Scrapbook.
Please click the submit button below to share your feedback with us. Thank you for your participation.
Please answer all questions.