Express your inner artist
The PENUP app is a social network for people who like to draw and interact with fellow creative types.
It's a thriving art community right on your Galaxy smartphone.
Create and talk about art
Create and upload your work for the PENUP community to see, comment on, like, and repost. You can also do the same with art shared by others.
The pieces you repost will be saved in a separate folder in your Collection.

Play with color
Relieve stress and enjoy your free time by coloring. Access more than 2,000 free designs to color and create art that's uniquely yours.
New designs are constantly being updated for more ways to get inspired.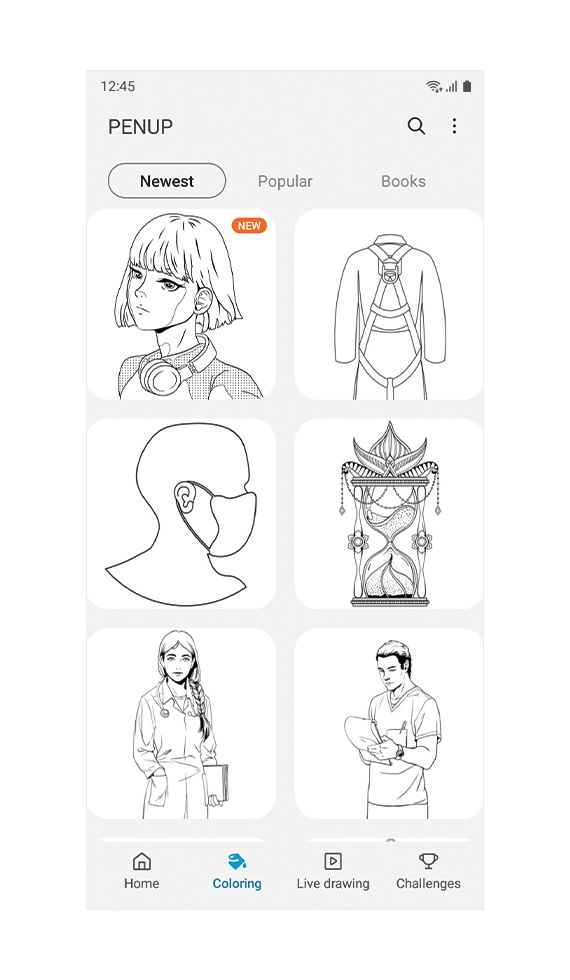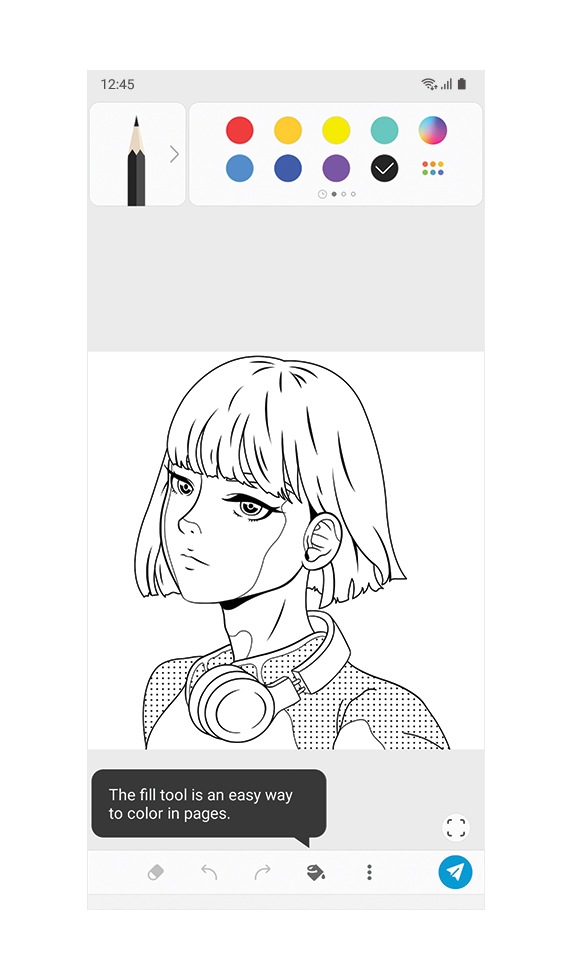 Learn to draw
using Live
Drawing
Practice and improve your drawing by tracing over video clips. With over 1,000 videos available and more added regularly, you can choose to draw different subjects or just enjoy watching the process.

Draw on a background image
Draw on top of an existing background photo or one you've taken yourself.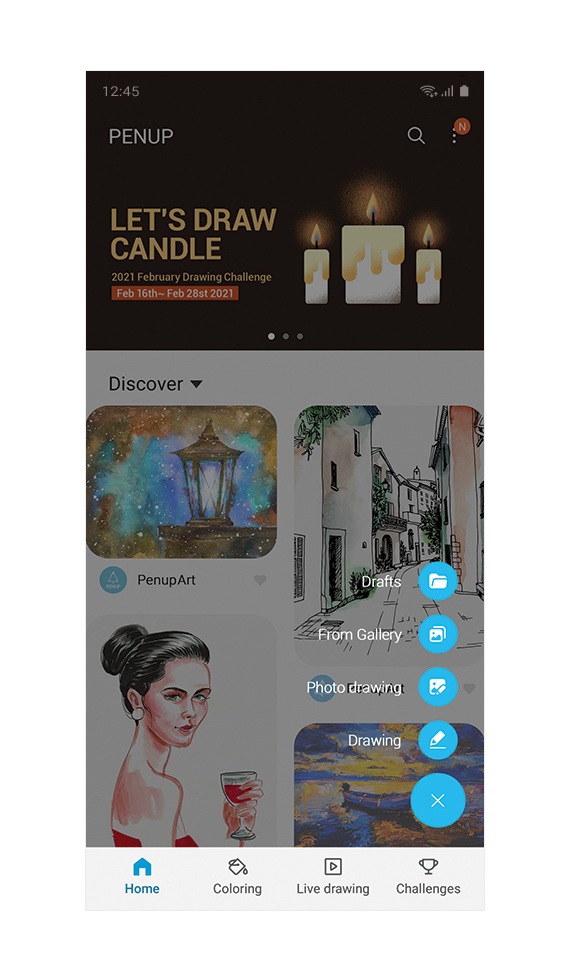 Refine your art with Layer
Take your art to the next level. Easily add new drawings on top of the original with each transparent layer to elevate your masterpiece.
Color in your favorite pics
Transform snaps into art. Make photos more special by turning them into masterpieces.
The Sketch Filter extracts the lines of your chosen picture for you to color in.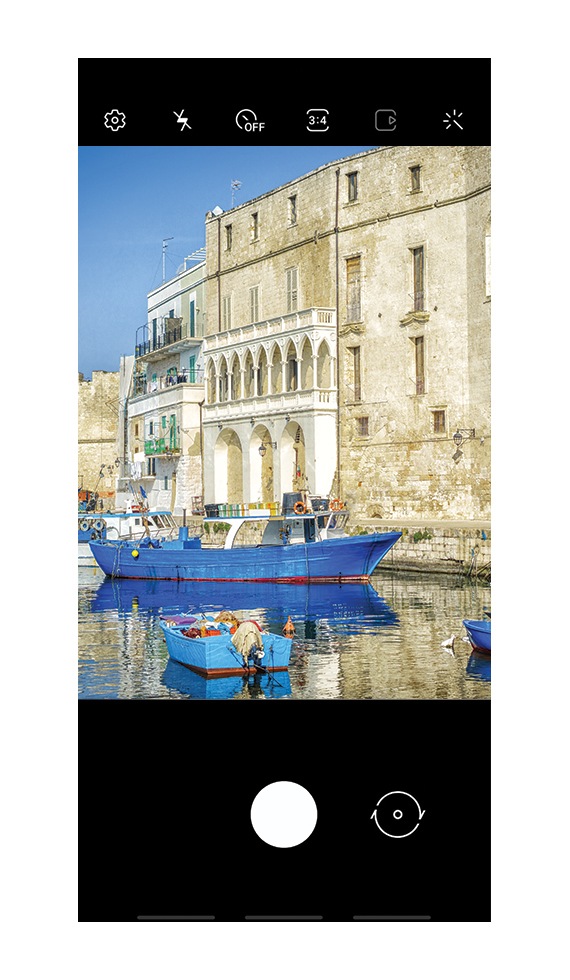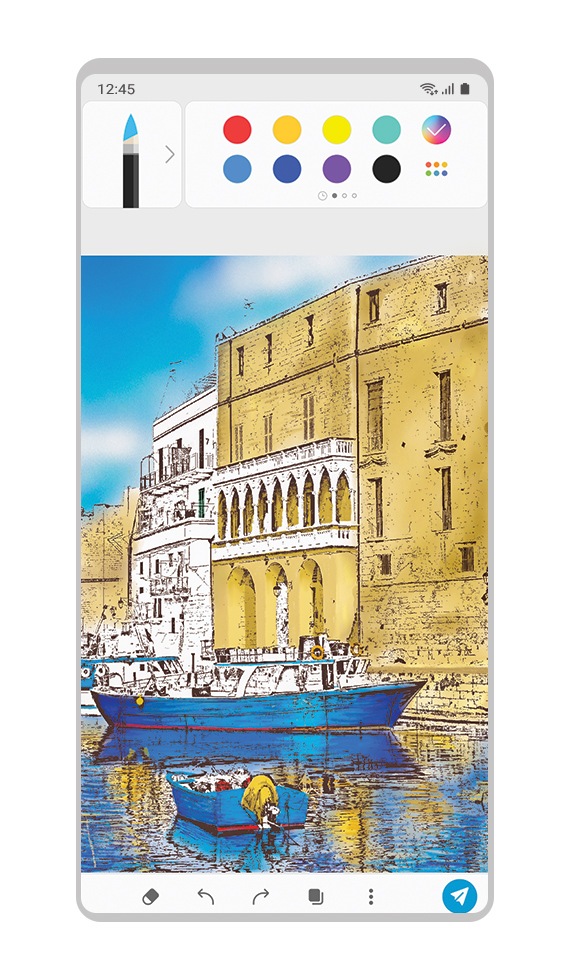 Join the Challenge
Be inspired and be motivated to create art as you participate in the Challenge.
There's a new theme biweekly.
The Hall of Fame
An exclusive space reserved for the best of the best. Star artists are featured here.
Compete for your spot in the Hall of Fame, where you will be remembered by users around the world.


Try PENUP on Windows
Enjoy what the PENUP app has to offer on your Windows S Pen supported notebook.

* Supported only on Samsung devices
* Device and screen images simulated for illustrative purposes.