Magical experience of seamlessly
connected devices
Samsung Flow delivers a seamless, secure, and connected experience between your smartphone and Tablet/PC.
Authenticate your tablet or PC with your smartphone, share content between devices, sync notifications, and view smartphone content on a larger screen.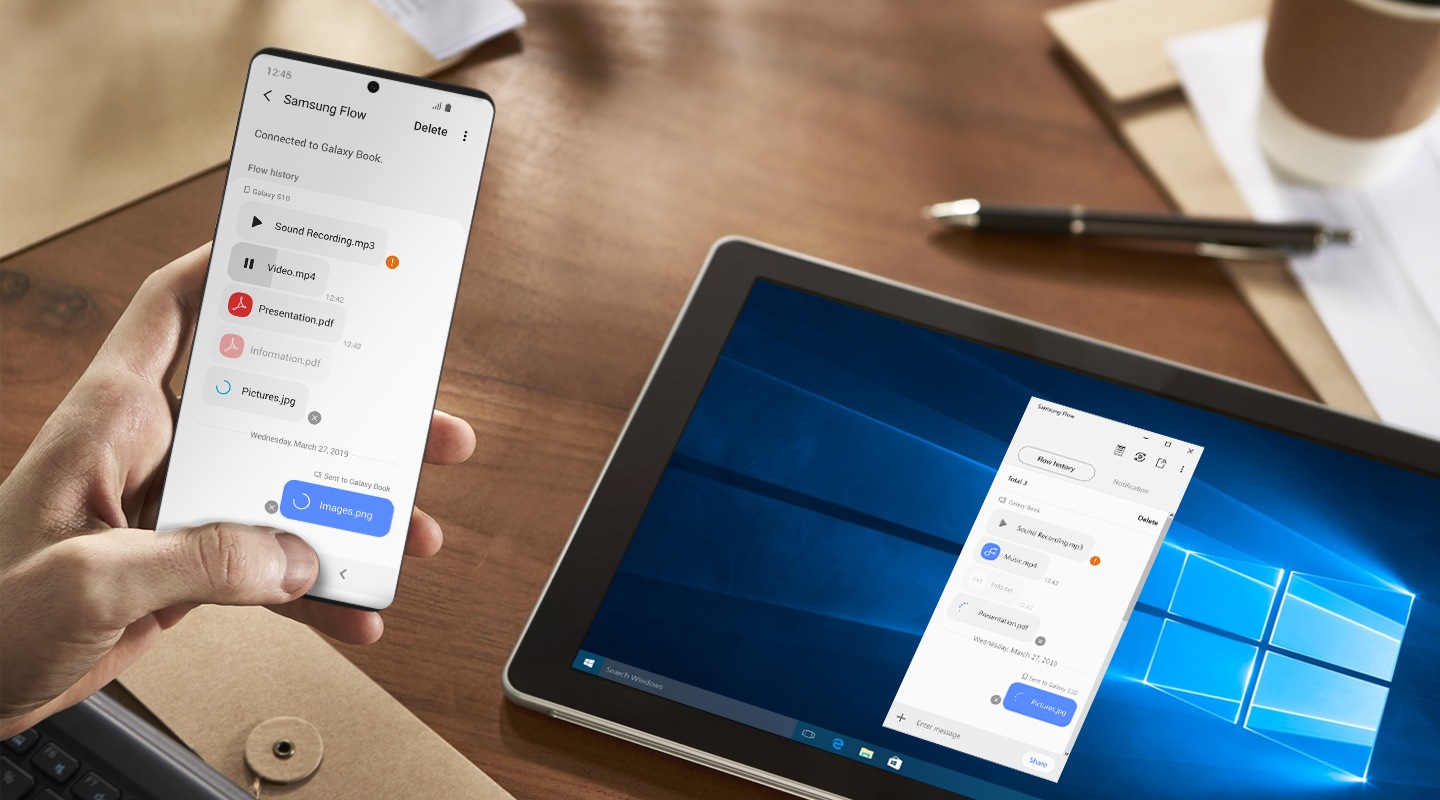 * A function that connects your tablet with a PC has been added.
Simple access
with your Galaxy devices

Samsung Flow allows you to simply access your computer.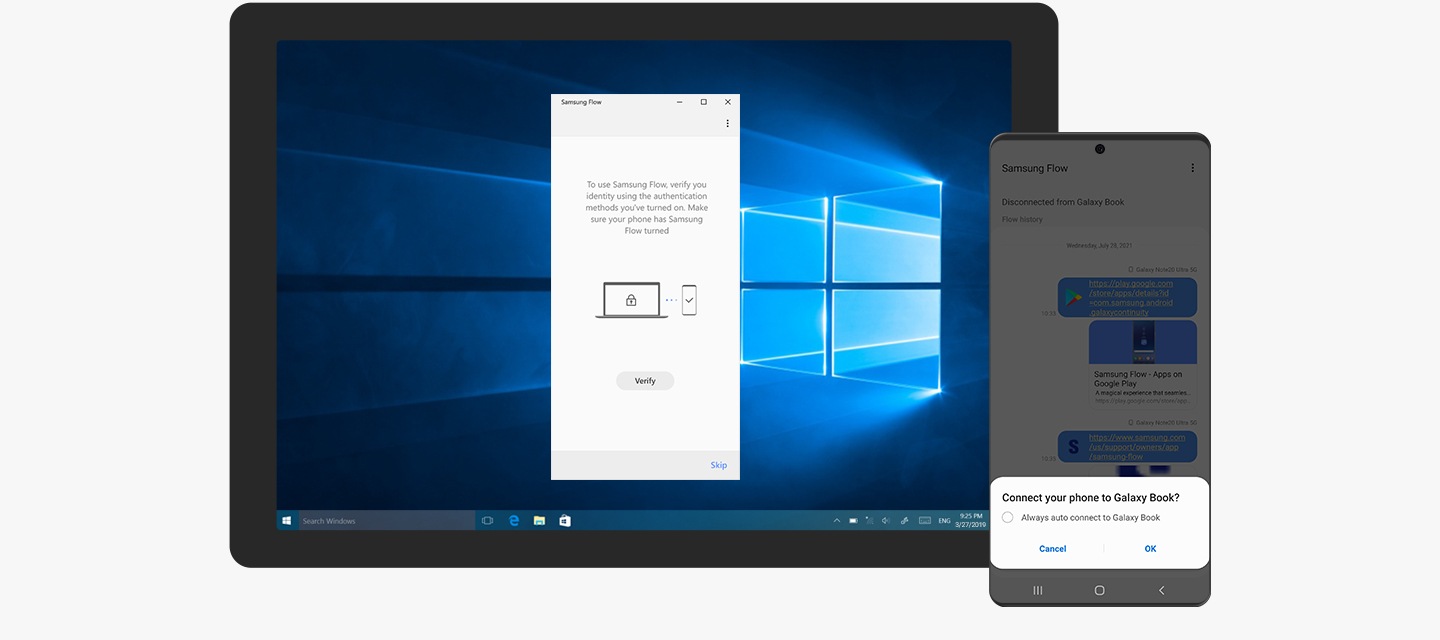 Smart View

Share the phone screen on Tablet/PC by Samsung Flow 'Smart View'.

Handover

Allows content and activity to be transferred to a different device.
Notification Sync

You can check your notifications from smartphone on Tablet/PC and reply to messages directly.


* Direct reply may not be available in some Instant Message apps.
** With the phone notification synced to the tablet/PC, you can directly screen-share through the phone's notification app.

* Samsung Flow System Requirements
- Tablet/PC: Windows 10 OS Creators update, Bluetooth (Bluetooth LE optional), Wi-Fi or Samsung Android Tablet
- Samsung Smartphone: Android N OS (7.0) and higher
* Features and performance may be limited in some lower OS versions. We recommend updating and using the latest OS.
* It may not be supported by some models, depending on the smartphone specifications.
* Samsung Flow wearable is no longer available according to a change in internal operation policy.
* Samsung Flow will operate only on official software released by Samsung Electronics.
* Actual user interface subject to change without prior notice.
* Register and manage up to 3 Tablets/PCs on Samsung Flow. Please update Samsung Flow to the latest version.
* Device and screen images simulated for illustrative purposes.