Galaxy Z Flip sashays with style at
Harvey Nichols Dubai
What was once a farfetched thought; seamlessly connecting fashion and technology, is now brought to life by the Galaxy Z Flip.
An irresistible design combined with pioneering technology to shape the mobile experience – reimagined.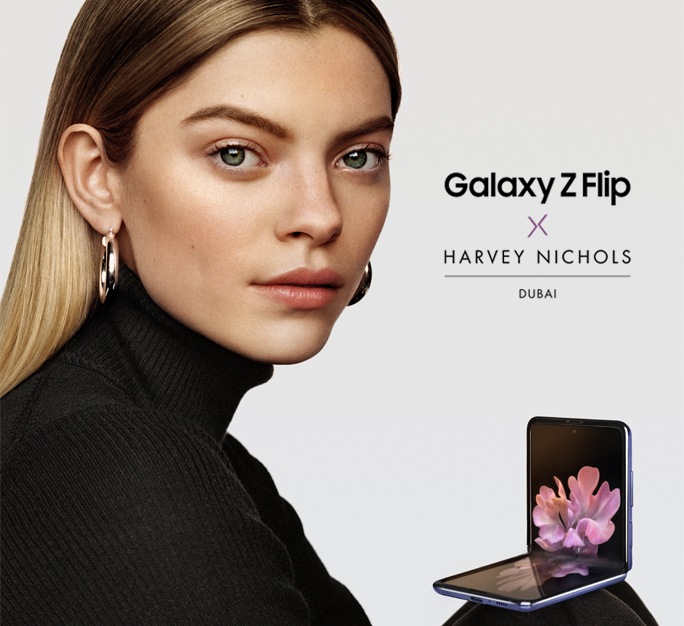 We are teaming up with Harvey Nichols Dubai to bring you an unprecedented experience. The Galaxy Z Flip will be sparkling amongst the world's most luxurious brands at Harvey Nichols Dubai, in Mall of the Emirates from March 4 - 14.

You can now experience the extraordinary folding-glass smartphone in person.
Hold it to believe it.
"I was so excited when I was able to fit Galaxy Z Flip in my tiniest bag ! "