Artists Creating
Cool Wallpapers
for Your Phone
Learn how one ingenious idea sparked a custom wallpaper trend.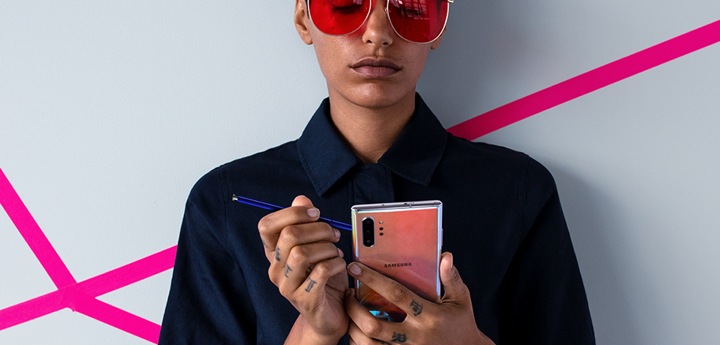 What's the fastest way to make your phone stand out from the crowd? With a unique and interesting wallpaper. Read on to learn more about this creative wallpaper campaign and see how you can snag one for your phone.
The story behind the designs
Creativity takes on a different form for everyone. For campaign starter, Matt B, this was in the form of artistic wallpapers for the Galaxy S10. Inspiration struck Matt as soon as he saw the Infinity-O Display: "I was lying in my bed, swiping through tech news and I noticed that the stock wallpapers on the S10 devices were hiding the front camera with a dark gradient in that corner. So I asked myself, 'what if, instead of hiding it, I use it as part of the design?' That's how it started."

S Pen
For precise creative control when designing wallpapers, adjust S Pen settings like color and style.
Matt's creative process
From stunning solar eclipses to cute little robots, Matt's clever wallpaper designs clearly have a lot of thought behind them. So, what exactly is his creative process? "I collect inspiration – photos and images – to create mood boards. Then I create raw sketches on paper," says Matt. "Next, I assemble the project, and as soon as the first draft is ready, I test it on the display to make sure it will not clash with any UI elements."

Sparking a trend
Matt's ingenious idea spoke to wallpaper lovers everywhere. To celebrate this movement—and the punch-hole design—we collaborated with artists and creators across the globe to create artistic wallpapers. From @ketnipz's upbeat and colorful artwork to @furrylittlepeach's out-of-this-world landscape designs, the meticulous detail in each artist-created piece is clear to see. Each one brings something different to the table, making for a great collection of eye-catching wallpapers that anyone can download.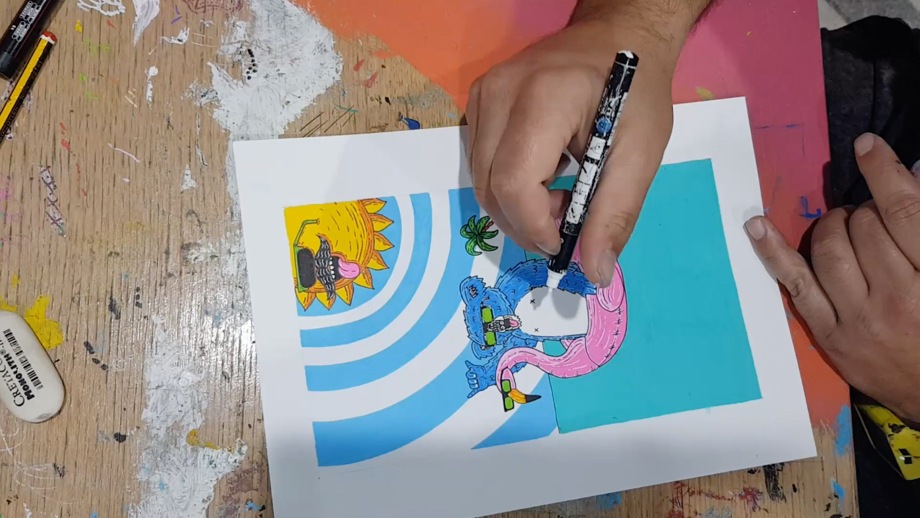 Finding the creative inspiration
It can be all too easy for any artist to fall into a creative rut. So how do these creators break out of the funk? Artist Marco Oggian's straightforward advice is to just "follow what you want to do and do that. Be happy with your creation and if you're not, try again until you're satisfied." Fellow artist Joel Mulga's fun suggestion for getting the ideas flowing? Simply "let your imagination run wild like a Labrador in a field full of flowers."
Grab this gear and go
With their Infinity-O Displays and unique camera cutouts, your new custom wallpapers will look great on these phones.