Tips to throw the best
birthday party for your kids
Planning a birthday party for your little ones is not an easy job to do.
You keep asking yourself these questions:
how many kids am I going to invite?
Should I invite their parents too?
What kind of food and drinks am I going to serve to my guests?
These questions might make your head spin, especially if you are a super busy mom and so tight on time.
Here are a few steps to help you organize a fun-filling birthday party for your kids.

Their party…Their say
Boys and girls love their comics' superheroes and animation characters, and both have their favorite songs, colors, and costumes. So why not let them decide the theme of the party, including cake & costumes, and how to celebrate this special day in their style.

Invite their little fellas
You definitely know who your kids' best friends are; however, it's better to ask them whom they want to invite, and accordingly, you can invite them. For sure, the weekend is the ideal time to enjoy a party as everyone will be free and vivid.

Tell the parents about the party's theme and check if their kids are allergic to any type of food to avoid any allergy incidents during the party.

It would be great to invite the parents too. You would get a chance to know them better and enjoy the party together. Also, they would be a massive help for you if things get out of order.

Make a final list of the confirmed guests as it will help you to set your approximate budget and food quantity.
Good Food for Good Times
Place your order for the cake ahead of the birthday from a credible bakery to get the cake perfectly customized and delivered fresh in the party day's morning.

Go shopping for food on the day before the party. Get meat and vegetables for tasty club sandwiches and burger sliders, get fruits for colorful fruit skewers and bring snacks, beverages, and ice cream as well.

Thanks to SpaceMax™ technology, you can fit all the foods, including the big birthday cake, fruits, vegetables, beverages and meat inside the ultra-spacious RS5000 refrigerator. The All-around Cooling™ feature will keep your food perfectly cooled once it's inside the fridge as the system constantly checks the temperature and blows out cold air.

On top of the above, you can utilize the Flexzone™ Drawer to keep different foods, and beverages at their optimal temperature so they can stay fresh for the party. Flexzone™ has 4 pre-set cooling modes to cool drinks, preserve meat and keep fruits, and veggies fresh.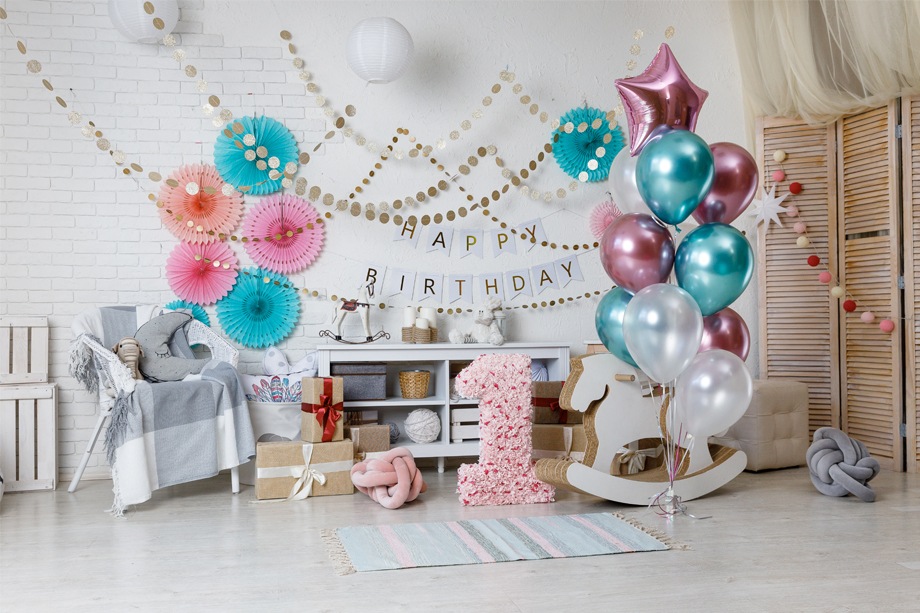 Everyone participates and decorates!
Assign the other tasks to your family members to save time. Let them shop for the tableware like plates, cutlery, and cups and also the decorating stuff such as balloons, banners, party blowers & hats, and centerpieces that can match the party's theme. Also, get their help later in home cleaning, decorating the walls, hanging the banners, and blowing up the balloons to guarantee the ideal setting for the party.
There's no great birthday party without great food. With RS5000, everyone will indulge in freshness.