Celebrate Eid with a Sumptuous Dessert
Elevate your Eid spirit with this special dessert from a Michelin starred chef.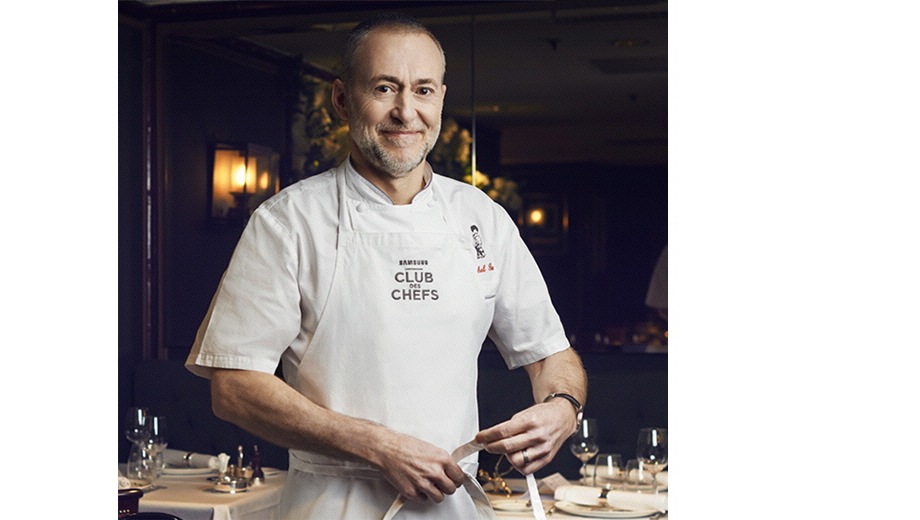 Meet the Chef Roux Jr.
World-renowned, Michelin-starred British chef Michel Roux Jr. is owner of the highly acclaimed London restaurant Le Gavroche. He is also known to many in his native UK as a judge on the BBC television program, MasterChef.
The ingredients
- For the choux buns: 25ml water, 150g plain flour, 100g butter, 4 eggs, 1tsp salt, sugar
- For the diplomat cream: 125 sweet corn(cooked), 300ml milk, 3 egg yolks, 60g sugar, 10g gelatin, 1/4 vanilla pod, 1 pinch of salt, 150ml whipped cream
- For the caramel: 200g caster sugar, 50g sunflower and pumpkin seeds
- For the tomato coulis: 8 red tomatoes(pilled and de-seeded), 125ml water, 125g caster sugar, 1 stick cinnamon, 1 stick vanilla, 2 tsp tomato paste
- For the popcorn: 50g corn, 1tbsp corn oil, sea salt, sugar
Don't worry about space
Twin Cooling Plus™ refrigerator will guarantee you both the freshness and the generous space to prepare for your family's Eid treats.
Step 1: Puffing the pastry & piping the cream
- Combine all the ingredients for the choux buns to create the choux pastry dough and bake them at 200 degrees in the oven.
- Infuse the milk with corn overnight, then blitz it and pass through a fine sieve.
- Add salt and vanilla pod to the milk and heat it up. Set aside when hot.
- Soften the gelatin in cold water.
- In a bowl, mix the sugar and yolks until whipped.
- Add gelatin to the hot milk, add the sugar and egg mixture, and cook until it reaches 83 degrees.
- Take it off the heat and pass the mixture through a fine sieve and allow it to cool. Add the whipped cream and put back in the fridge.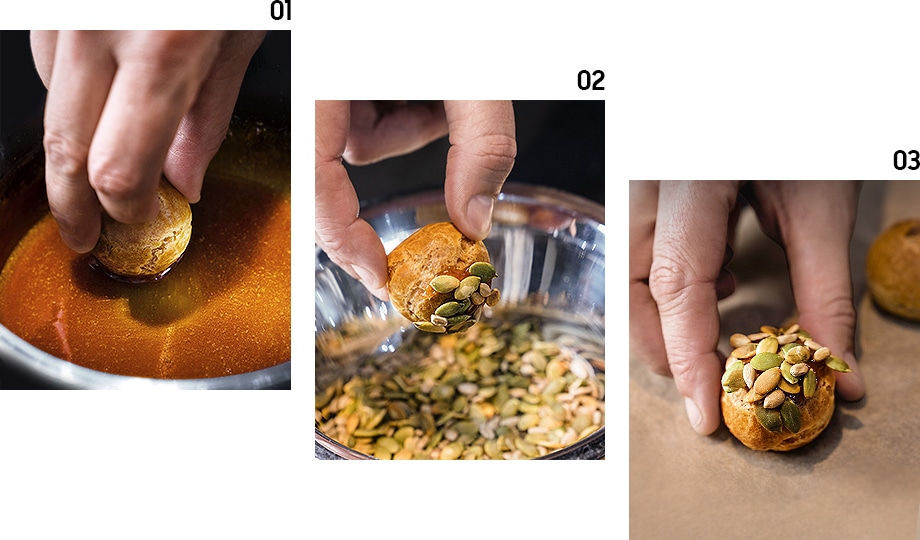 Step 2: Using caramel to coat the seeds
- Make the caramel with 200g caster sugar and dip the filled choux buns into the caramel.
- Coat the choux buns with seeds.
Step 3: Preparing the tomato coulis & popcorn
- Boil the water, sugar and spices for 2 minutes, leave to cool.
- Add the paste to a pan and add the tomato flesh, blitz together with the sauce and chill.
- Pop the corn, adding sea salt and sugar as needed.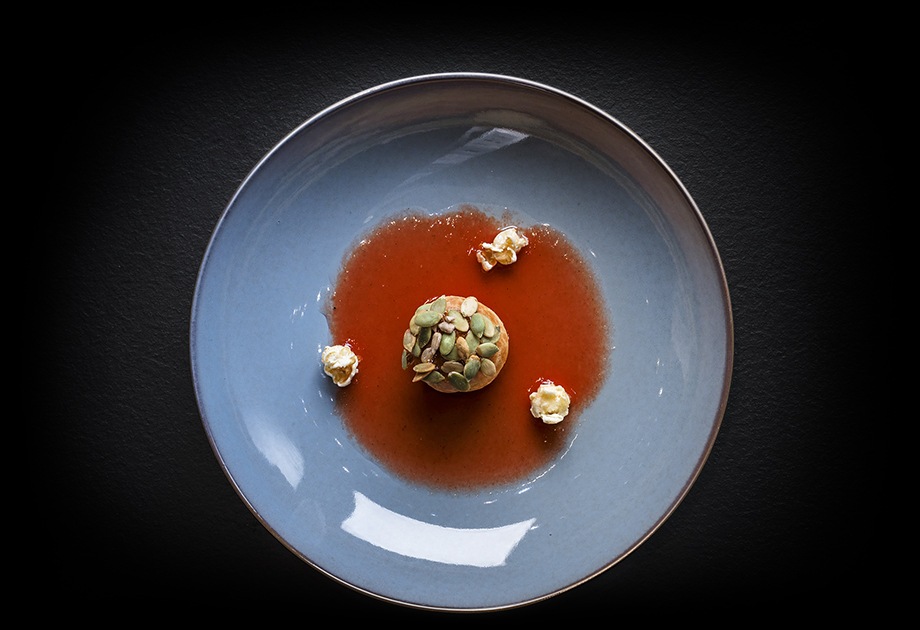 Step 4: Plating to perfection
- Pour some of the prepared tomato coulis into the coupe.
- Place the choux bun at the center of the coulis.
- Add a few popped kernels around the choux.
Treat yourself to new flavors this Eid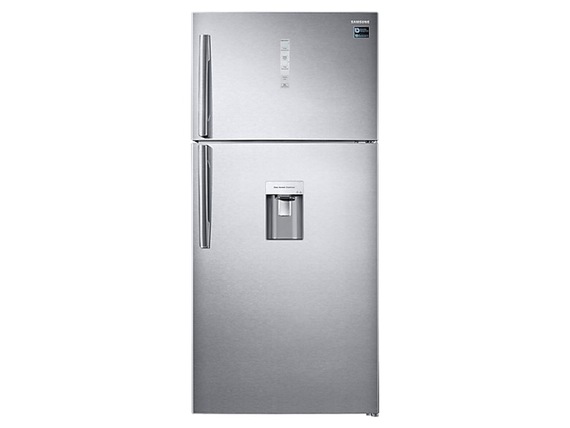 Top Freezer with Twin Cooling Plus™ 850L
CONTRABASS Convection MWO with Smart Sensor, 45 L