App crashing due to Android System WebView
Last Update date :
2021-03-25
Nowadays, there are difficulties in the operation of various applications on smartphones.
They are caused by updating the Android System WebView app.
1
Settings -> Apps -> three dots (three bars) -> Show system apps
2
Find Android System WebView App -> App details In Store -> Update
3
Find Chrome App -> App details in Store -> Update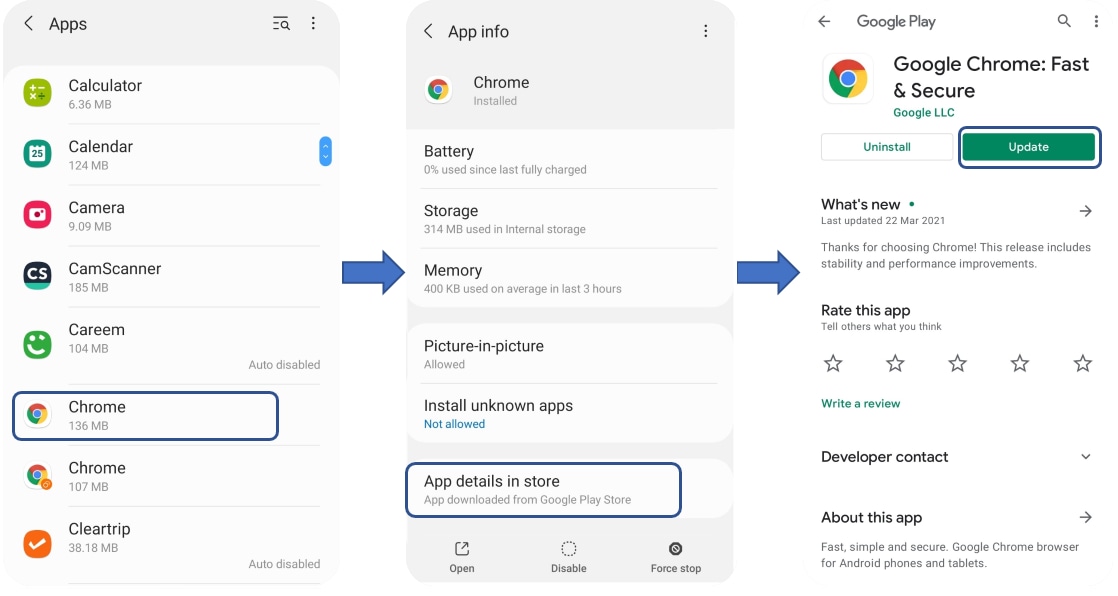 Please click the submit button below to share your feedback with us. Thank you for your participation.
Please answer all questions.