How do I take portraits using Live focus feature on my Samsung mobile?
Last Update date :
2021-05-02
STEP 1. From the Apps list, tap Camera.
The Live focus feature allows the camera to capture the subject and the background separately so that you can get an out-of-focus photo with the focus on the subject. Adjust the background blur effect on the preview screen and take a photo that highlights the subject.
This feature is recommended that you position subjects about 1.2 m away from the camera lens. Position the subject that you want to focus on close to the device. Also, use this feature in a place that has sufficient light.
Note: This feature is available only in AUTO mode.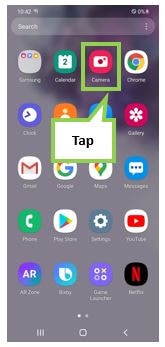 STEP 2. On the preview screen, tap LIVE FOCUS to use the Live focus feature.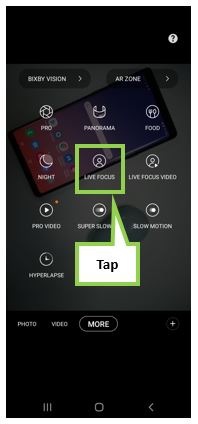 STEP 3. Focus on a particular subject by tap the focus adjustment button.
STEP 4. Tap Camera icon to take a photo.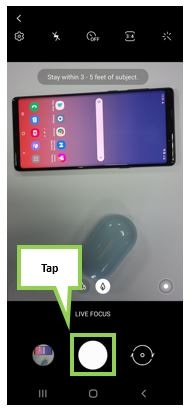 STEP 5. Select a photo taken with the Live focus feature and tap ADJUST BACKGROUND BLUR.
You can also edit the background blur level of a photo taken with the Live focus feature in Gallery.
STEP 6. Tap SAVE AS NEW FILE.
Drag the background blur adjustment bar to the left or right to adjust the blur level, and then tap to save photo. To save the edited photo as another file, tap SAVE AS NEW FILE.
Please answer all questions.