How to Change the battery for Samsung SmartTag?
Last Update date :
2023-09-03
The SmartTag uses a CR2032 battery, which is a small lithium battery shaped like a coin. It's the same kind of battery that is usually used in wrist watches. In other words, you don't need to charge it! Depending on your usage and other factors, CR2032 batteries can last about a year, so you won't have to worry about replacing it for a while.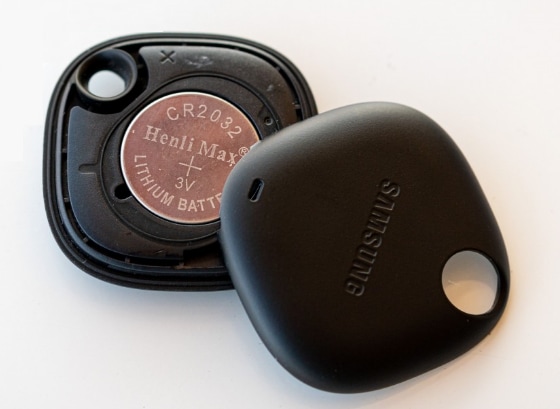 To view the battery's level you need to follow the below steps:
Open the SmartThings app >tap Menu (the three horizontal lines)                                                                                                   
 
Tap All devices > Select your SmartTag.                                       
     
 The current battery level will be displayed at the bottom of the screen.
If the battery depletes, you can easily change it, Just follow these simple steps:
1
Insert the tip of your finger or a flat object (such as a guitar pick or credit card) into the notch on the bottom of the SmartTag and then pull until the tag opens.
2
Remove the depleted battery and replace it with a new one.
3
Lastly, snap the cover of the tag back together.
Please answer all questions.