How to mirror from your Samsung Smartphone to your TV?
Last Update date :
2023-05-16
Imagine showing off your incredible photos on a bigger screen by connecting a Samsung mobile device to a Samsung Smart TV. Check out how easy you can mirror your favorite photos, videos, presentations, and games on a large screen to make them look bigger and better. 
Note: Before trying the recommendations below regarding your solution, make sure to check that your device software and related apps are updated to the latest version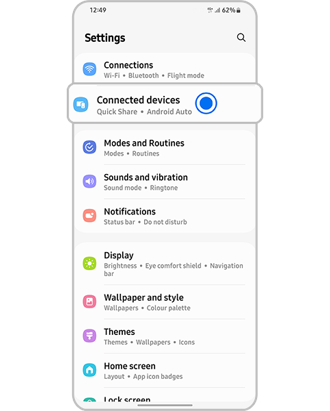 Step 1. From Settings choose Connected devices
Step 2. Choose Smart View
Step 3. Choose a device to mirror

Connect with SmartThings: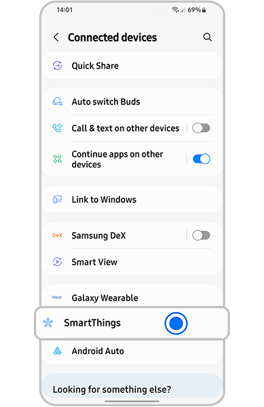 Step 1. From Connected devices choose SmartThings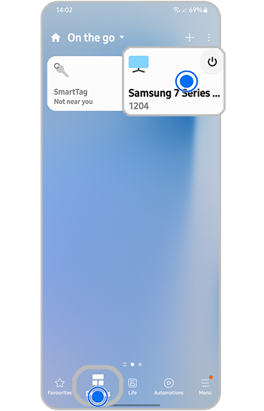 Step 2. Go to Devices and choose the device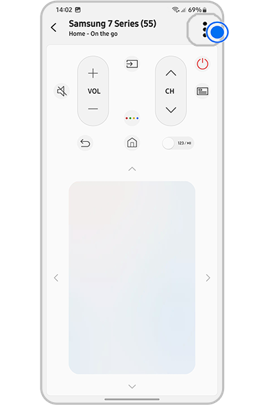 Step 3. Go to Settings (Three dots)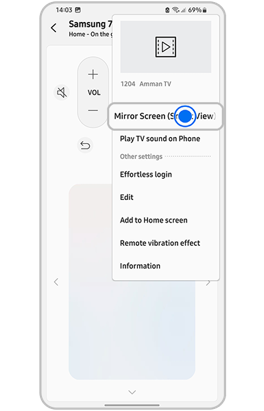 Step 4. Choose Mirror Screen (Smart View)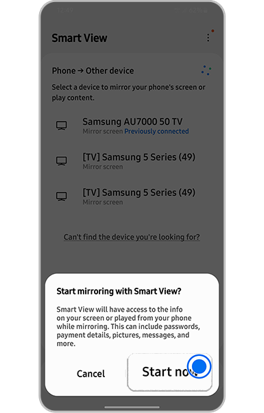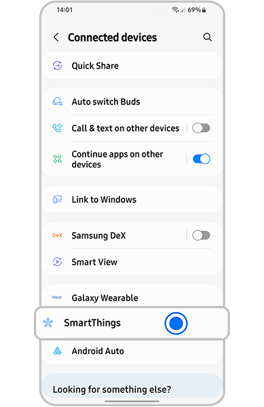 Step 1. From Connected devices go to SmartThings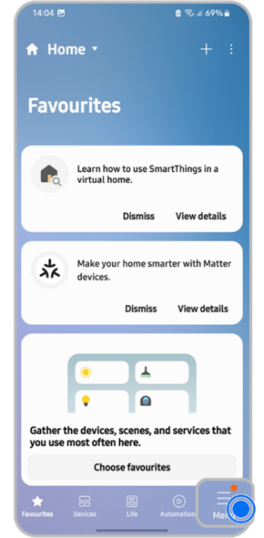 Step 2. Go to Menu and choose setting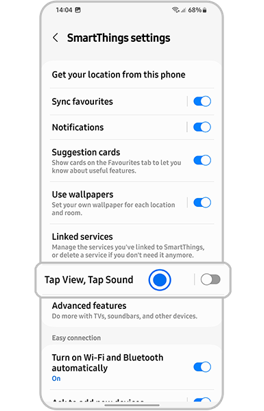 Step 3. Enable Tap View, Tap Sound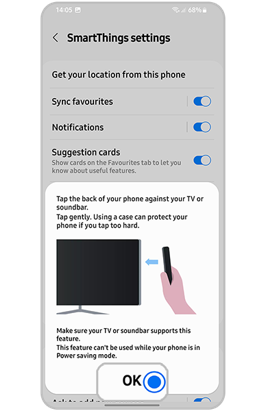 Step 4. Tap your TV with your Phone

Note:
Mobile phones and TV must be connected to the same Wi-Fi. Some TVs may require you to switch inputs or turn on screen mirroring.
Check if Smart View is allowed on the TV (Settings > General > External Device Manager > Device Connect Manager > Access Notification).
Device screenshots and menus may vary depending on the wireless service provider, device model, and software version.
Please answer all questions.