What is scalable codec?
Last Update date :
2020-11-20
Scalable Codec is Samsung's proprietary codec which offers users a stable Bluetooth Connection, even over ambient Wi-Fi Interference, by analyzing Wi-Fi interference in users' immediate surroundings and transmitting optimized data to users' Headphone SPK units for seamless music playback.
Scalable Codec prevents audio chopping by analyzing the radio frequency environment and adjusting the bitrate dynamically (from 88kbps to 512kbps).
Scalable Codec also supports UHQ(24bit&96kHz) Audio streaming over Bluetooth on Samsung Mobiles supporting Android 7.0 and above.
UHQ Audio  is an audio technology which upscales yhe quality of sound closer to the original sound.  You can enhance quality of sound automatically and enjoy ultra high quality audio close to the original sound.
UHQ Audio automatically estimates and recovers the loss produced during the playback of CD, MP3, streaming quality sound and converts it closer to the original sound.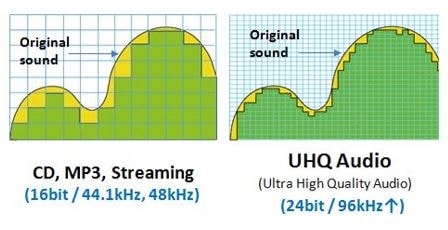 Please click the submit button below to share your feedback with us. Thank you for your participation.
Please answer all questions.