What to do when the registered number on my Samsung Account is no longer available?
Last Update date :
2021-01-31
Samsung Account give you access to exclusive Samsung  apps, like SmartThings and Samsung Pay. It lets you back up, restore, and sync your data between multiple devices, and more. Samsung online stores also requires you to log in with your Samsung account.
However, due to hightened security applied on the usage of Samsung account, the double verification is applied and it may require to send the authentication code on a registered number.
If the registered number is no longer working, you need to change it in your Samsung account settings.
How to change your Samsung Account mobile number?
Step 1. Go to Settings.
Open Accounts and backup > Accounts > Select your Samsung Account.
Once you will select your Samsung account option, you will be able to see your current profile, Select Password and security to be able to change your registered mobile number.
Step 2. Select Two-step verification
Select Two-step verification option to change your current mobile number, enter your current Password to verify that it's you.
Once you will select the Text messages option, for adding the new number.
Step 3. Add / Delete your mobile number.
Select Add option to add your new number, then press the three dots option to delete your old number , now you can select and delete the number.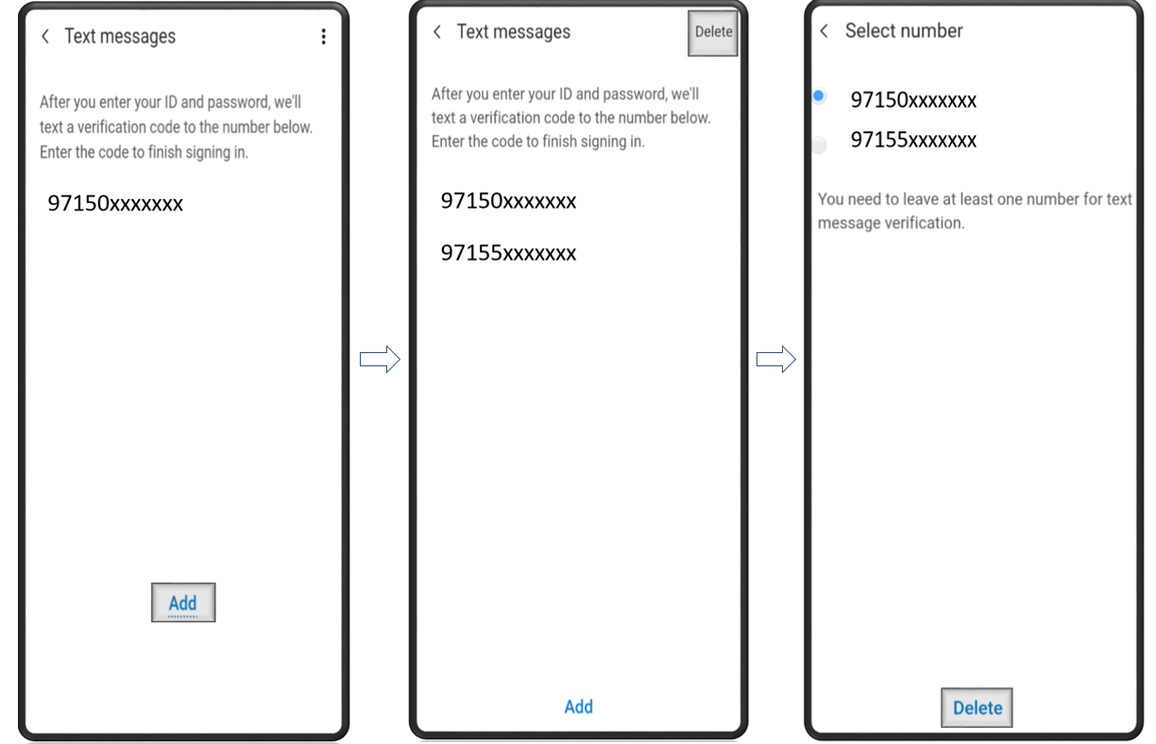 Note: If you still facing any issue on changing your old mobile number, you can call our contact center and our helpful agents will assist you.